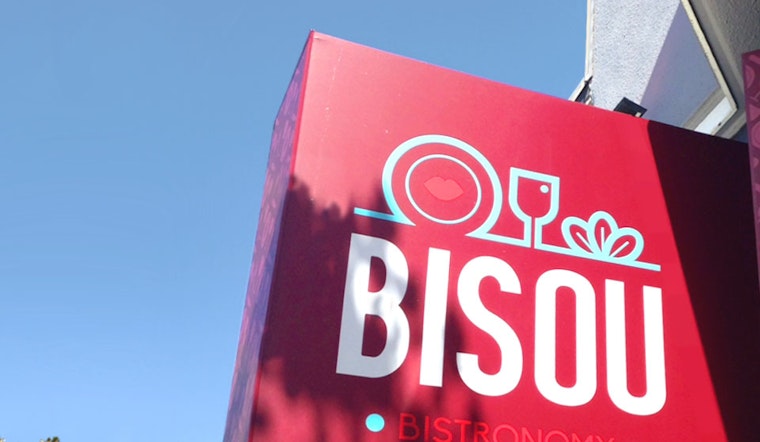 Published on April 13, 2015
Bistronomy, a blend of "bistro" and "gastronomy", denotes that combination of a casual atmosphere and quality French food.
This month, Bisou Bistronomy owners Nicolas Ronan and Damien Chaubad-Arnault are celebrating Bisou's fifth anniversary in the neighborhood. We sat down with them to discuss their celebration, their history working together, their newer restaurant Beso, and future plans in the Castro.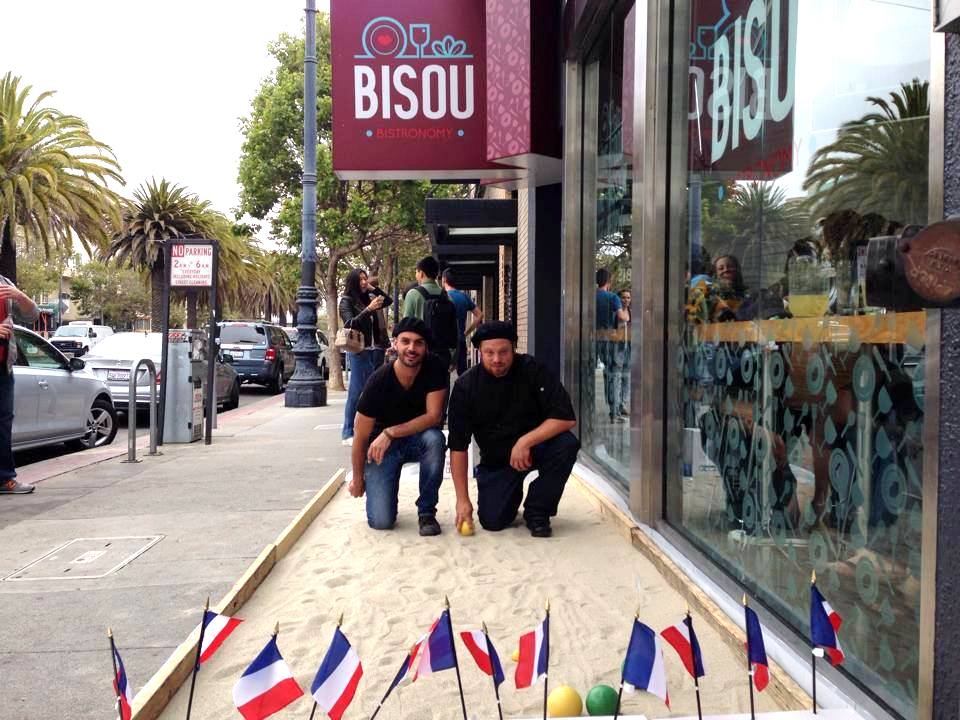 Nicolas and Damien on Bastille Day. Courtesy Bisou Group.
"Damien started working at my former restaurant, Chouchou, years ago," Nicolas recalls. "We worked well together and connected with our ideas about cuisine and concept." It eventually turned into a pairing that would work well for both of them, with Damien focusing on operations and Nicolas focusing on the chef's role.
Damien and Nicolas created and opened Bisou together in 2010. While many businesses have ups and downs, Nicolas and Damien had an early benefit. "Many regulars who had enjoyed Nicolas' food at Chouchou followed us to Bisou, and have stayed with us since," Damien says.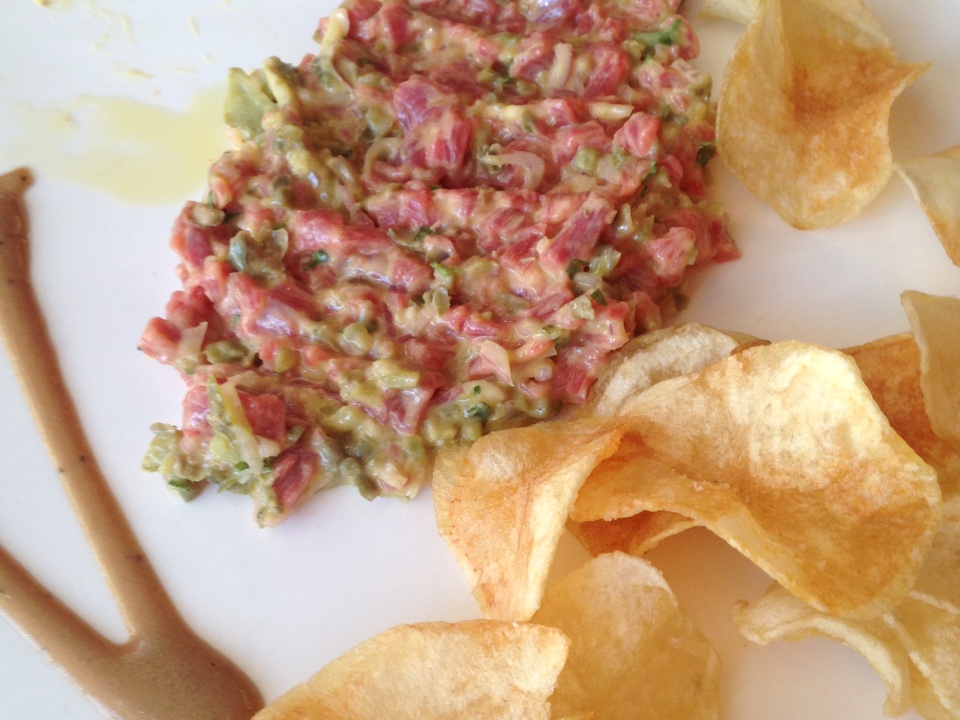 Steak Tartare. Courtesy Bisou Group.
As the group of regulars grew and more people began to try Bisou, Nicolas and Damien continued to tweak and refine their concept and recipes. "We change our menu every month," notes Nicolas. "Only a few dishes consistently appear and are mostly unchanged, including the steak with fries and the steak tartare. With everything else, we want to constantly evolve our technique and flavors to appeal to the culinary embrace that we see in the city."
The casual element of bistronomy also continued to attract people. "We created an intimate, comfortable place where you can be yourself and relax."
Nicolas and Damien carried their passion for bistronomy to their new restaurant, Beso, which opened in August of 2014. "With Beso, we had a lot of direct control over development," Damien tells us. "We worked very closely with Tecta, a design firm, to combine the bistronomy concept with Spanish tapas cuisine." They also brought on Anthony Lemortellec, from Boqueria in New York City, as a menu consultant and partial owner for Beso.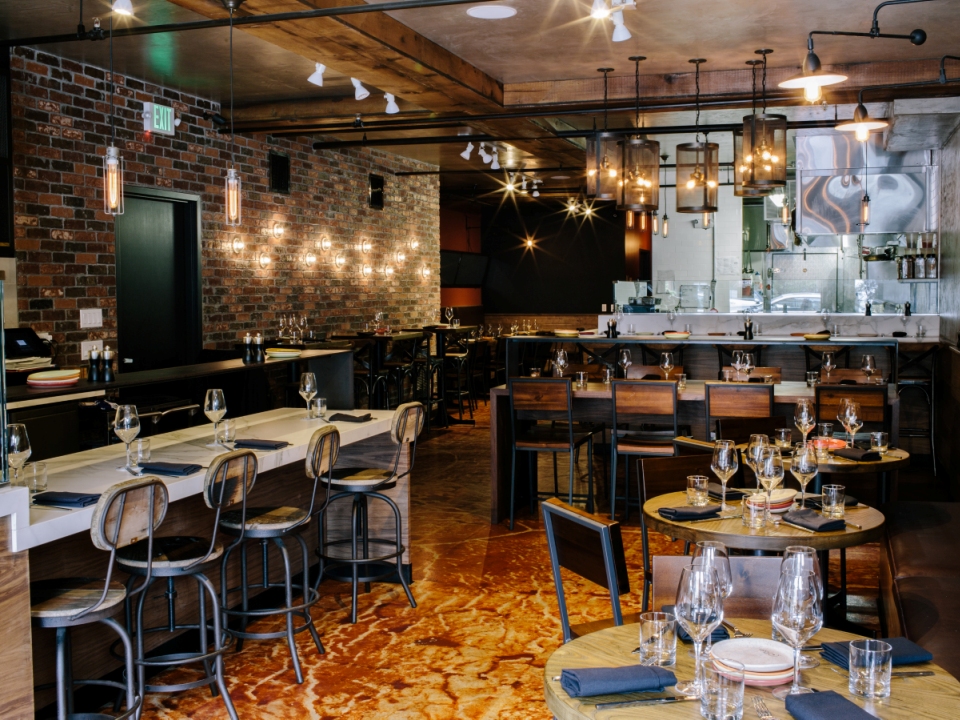 Beso Interior. Courtesy Bisou Group.
The three Beso owners also made sure to create a concept that didn't overlap with Bisou. "We enjoyed the challenge of crafting flavors and dishes that would be unique to each location," Nicolas says.
This challenge will carry on into 2016, when the pair will begin thinking about a new restaurant in the Castro. "We are excited about our third concept, Baccio, being in the pipeline," Nicolas says. "We'll be looking at the menu, region for the cuisine, and locations in 2016, so stay tuned."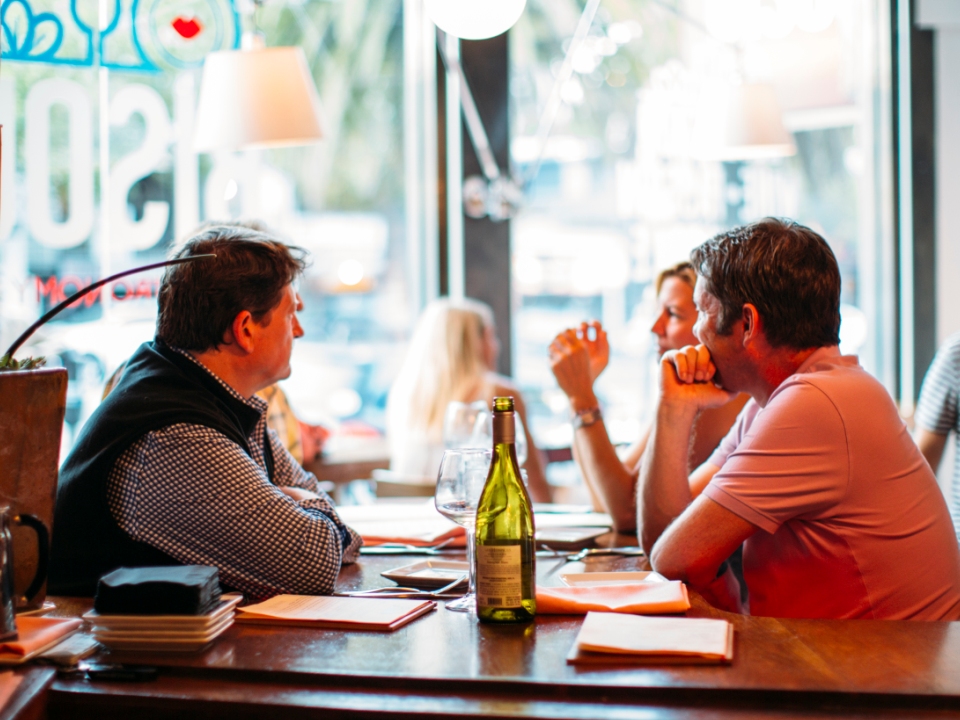 Bisou Patrons. Courtesy Bisou Group.
Nicolas mentions that they may eventually create a restaurant with flavors from all three locations in one, where different regional cuisine could be enjoyed in small bites. The pair also want to raise local awareness of the bistronomy concept while also increasing Castro neighborhood pride.
"Many Castro residents go out of the Castro for a high-end meal," Damien says. "We want locals to take pride in our food and invite friends from other neighborhoods to try the cuisine here. We think they will be impressed."
In the meantime, Bisou will be celebrating its fifth anniversary on April 29th with an evening titled "Bisou en Blanc." The casino-style event will have attendees in all white and will offer a prix fixe, five-course dinner that will feature the "greatest hits" from each of the five years. "We are also excited to showcase retro and current recipes of the dishes to show their evolution," Nicolas tells us. Total cost for the evening will be $50 per person, and you can call (415) 556-6200 to make a reservation.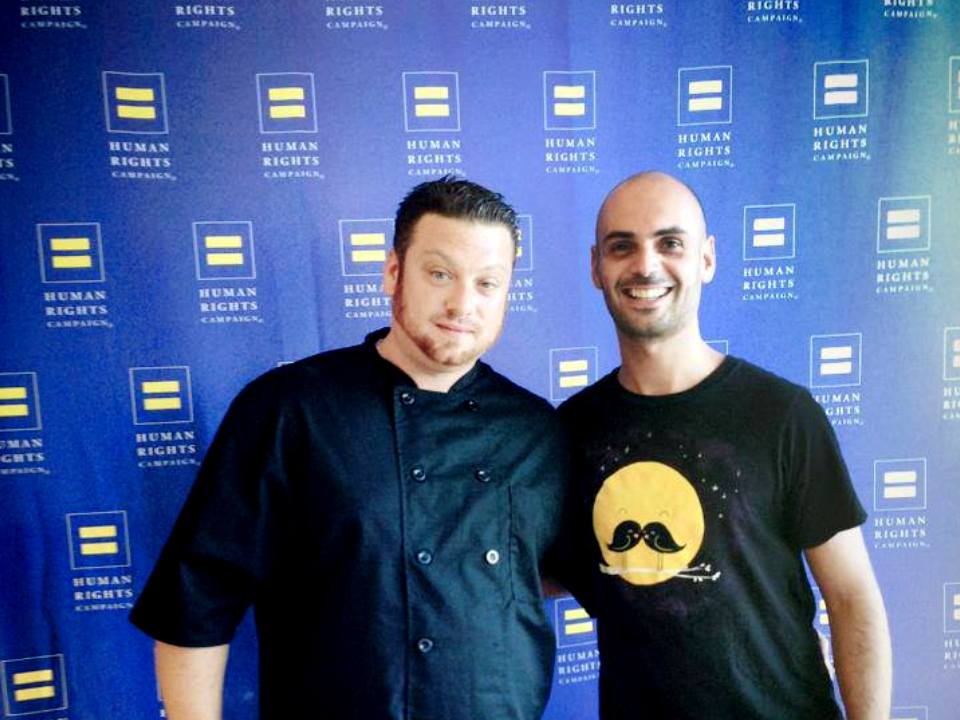 Nicolas and Damien. Courtesy Bisou Group.
On a side note, people may have noticed a "Change of Ownership" sign in Bisou's window. Fear not, Nicolas and Damien are actually just taking full ownership, as they had a silent partner in the past.