When Juliet Naser took over The Yellow Submarine sandwich shop in 1975, a gallon of gasoline cost 57 cents, Bill Gates had just founded Microsoft and her son Jack was five years old. 40 years later, Jack Naser now owns and operates the renowned hoagie emporium located at 6th Avenue and Irving.

Amid the sounds of a endlessly-ringing telephone and a spatula making music while it chopped steak on the grill, Naser recalled how he and his brother Rami headed to the shop after school at St. Anne's a few blocks away. "We'd come straight here and get to work. Do some slicing, shuffle some boxes, or fill up the fridge, this and that. As we got older, we started taking on some shifts," said Naser, who returned after college to work the family business.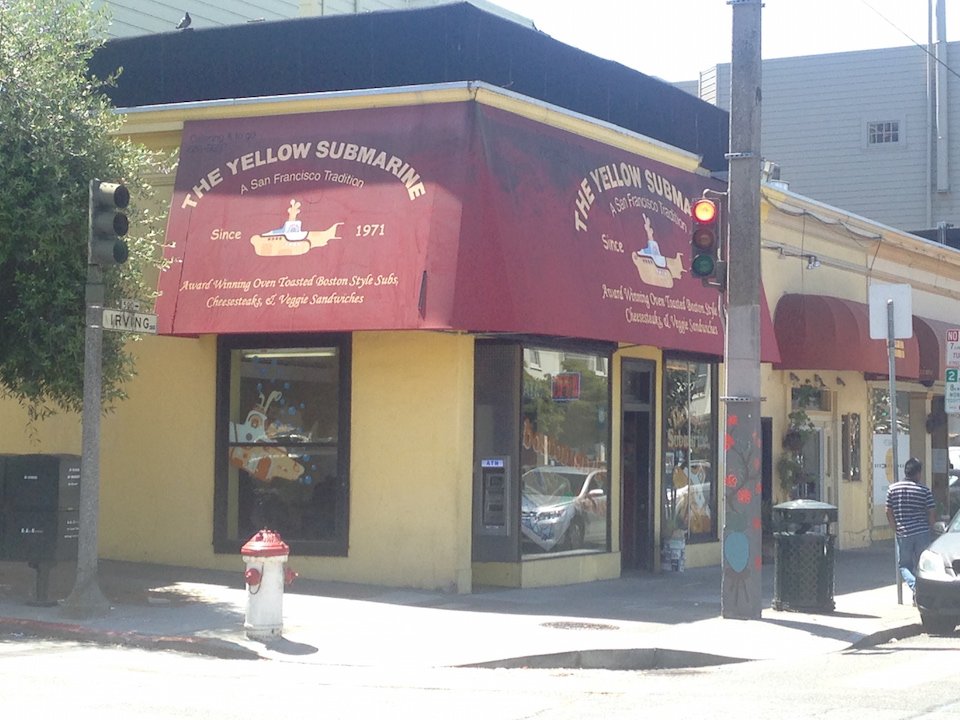 "This one time I was on a plane and this guy said, 'Hey, you're from the Yellow Sub.' When people say 'we love your food,' and we see people coming back, that's the best part about it," noting that the shop is internationally known. "We have a guy that takes sandwiches home to his dad in El Salvador, another to Mexico City. There's a German tourist that comes in." 
The shop was first opened in 1971, but Juliet Naser kept the name when she took it over. According to Jack, the original owner was a man from Boston who "was probably a hippie, something like that." A menu printed the same year Jack was born covers a back wall in the dine-in area, where ketchup in squeeze bottles and saltshakers adorn the tables; fries are cut fresh from large potatoes and sliced thinly before being fried to a golden crisp.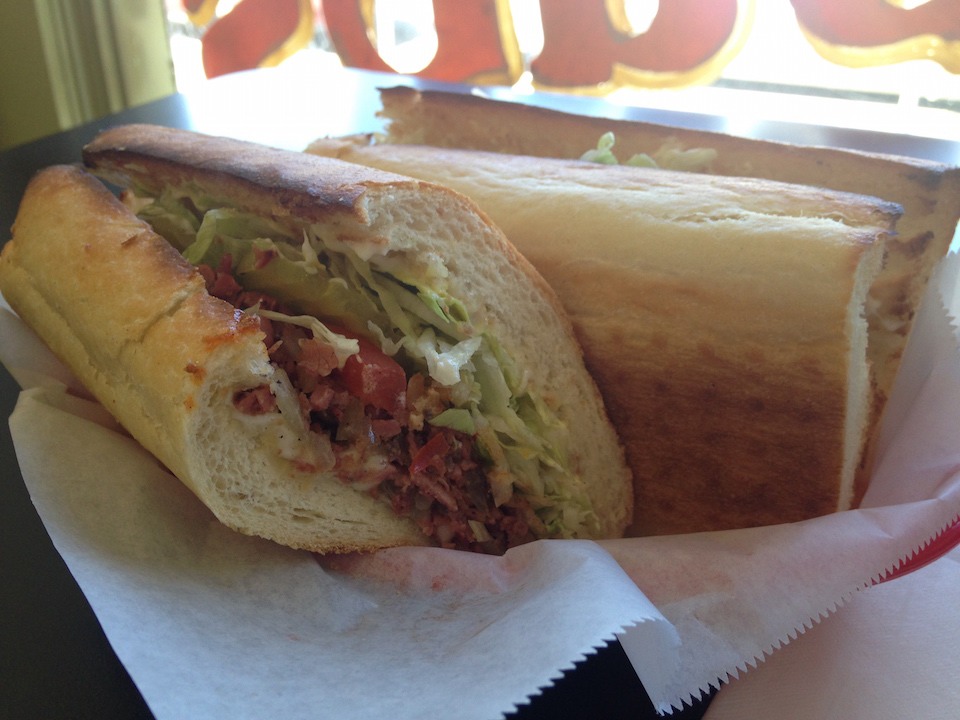 Naser said part of what draws customers in and keeps them coming back is the fact that things haven't changed much. "Somebody will come in from 20 years ago and say, 'Hey, you haven't changed. Your sandwiches are still the same. Still great.' Sometimes we think maybe we should change, add a few things. But then we don't."
The key to his family's long-lived success is "quality ingredients, honesty in the preparation," said Naser. "You're not going to stay in business trying to fool the customer. We try to buy the best quality within our price point. Give the customer an honest sandwich at good value."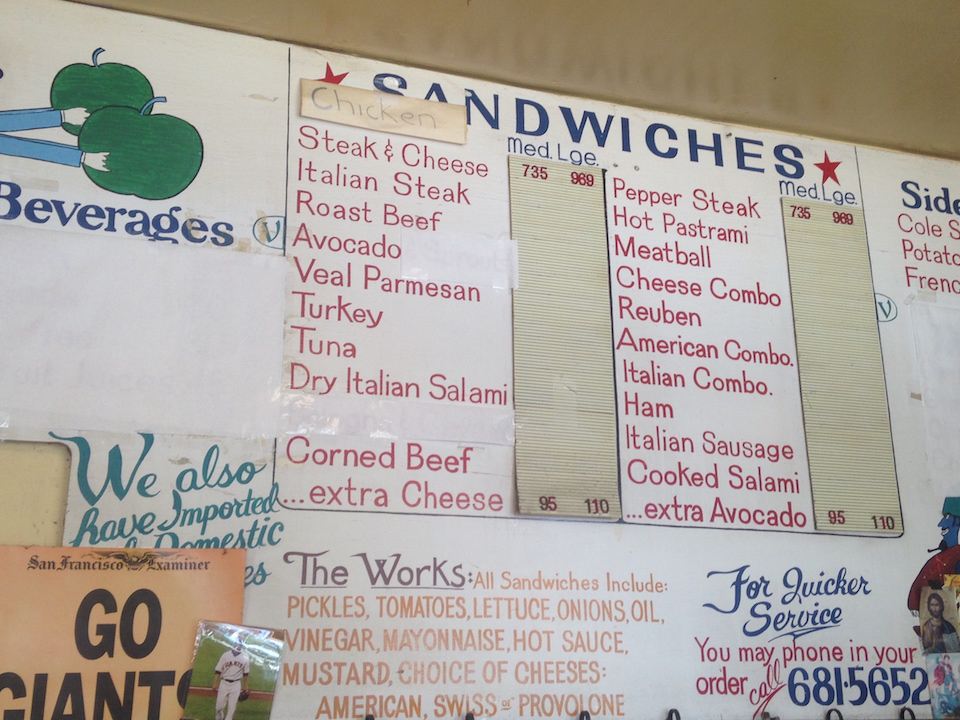 Naser personally selects the shop's cuts of meat to ensure the best quality. "Not all pieces of pastrami are the same," he said. "Just like apples, you start looking at them. You look for a cut of meat that's going to be tender. On the East Coast they like a lot of fat. We don't. But the meat is still tender."
Juliet and her sons still make sandwiches together on any given day, along with Ricardo, an employee Jack says has become like family and has the uncanny skill of remembering what people like on their sandwiches better than anyone.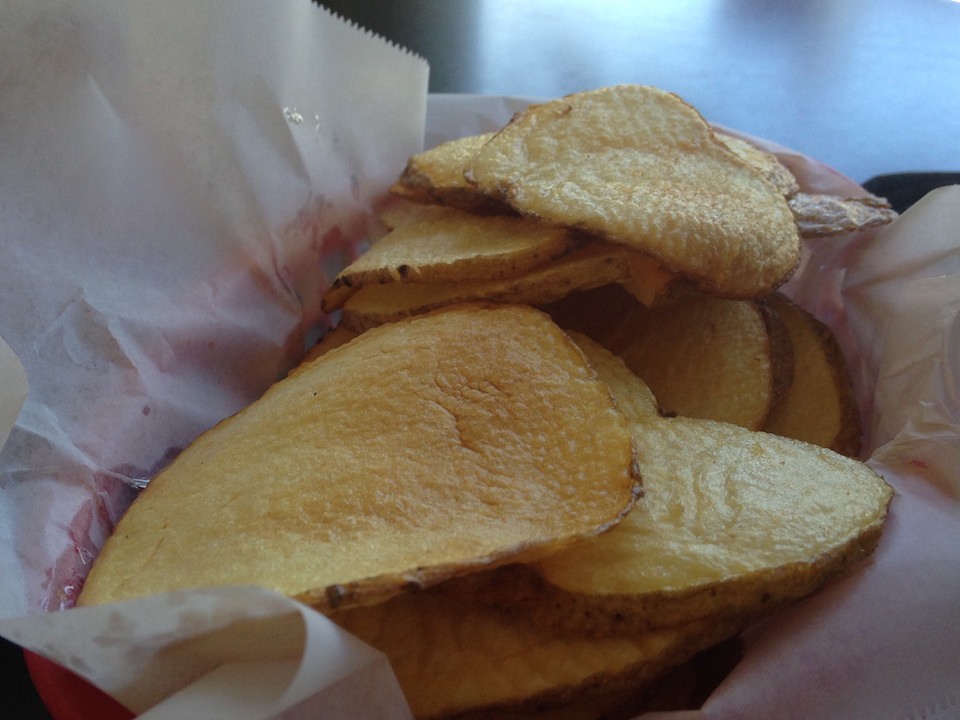 According to TV chef Ryan Scott, the Yellow Submarine's "bread alone is worth the trip." Each loaf is baked exclusively for The Yellow Submarine from a secret recipe. The texture is soft and doughy, with a toasted exterior.  Scott visited the shop with a crew in an episode that asked, "What Makes a Great Sandwich?" The Nasers shared their knowledge, including their steak-and-cheese sandwich recipe, but kept their secret sauce recipe under wraps.
After working with the same people for 40 years, "we've had some good family fights here, I'm not going to lie," Naser said. "It's family, that's what it is. You get pissed but you come back and say, 'Hey, we're family.' Ask Ricky, he's seen it all." 
The Yellow Submarine (415-681-5652) is located at 503 Irving St., between 6th and 7th avenues. The shop is open seven days a week, cash only, catering available.