A motorcade of black SUVs, California Highway Patrol officers and SFPD motorcycle officers encamped near Broadway and the Embarcadero this morning as Vice President Joe Biden had lunch at The Plant Cafe nearby at Pier 3.
A waiter at The Plant said Biden ate "pancakes with a lot of syrup."
At about 11:40am, the waiter said the VP took off on foot and was going to walk up the Embarcadero. Secret Service could be seen patrolling the area.
By 11:45am, the motorcade took off, heading north on the Embarcadero. An SFPD  officer said that the vehicles were following Biden.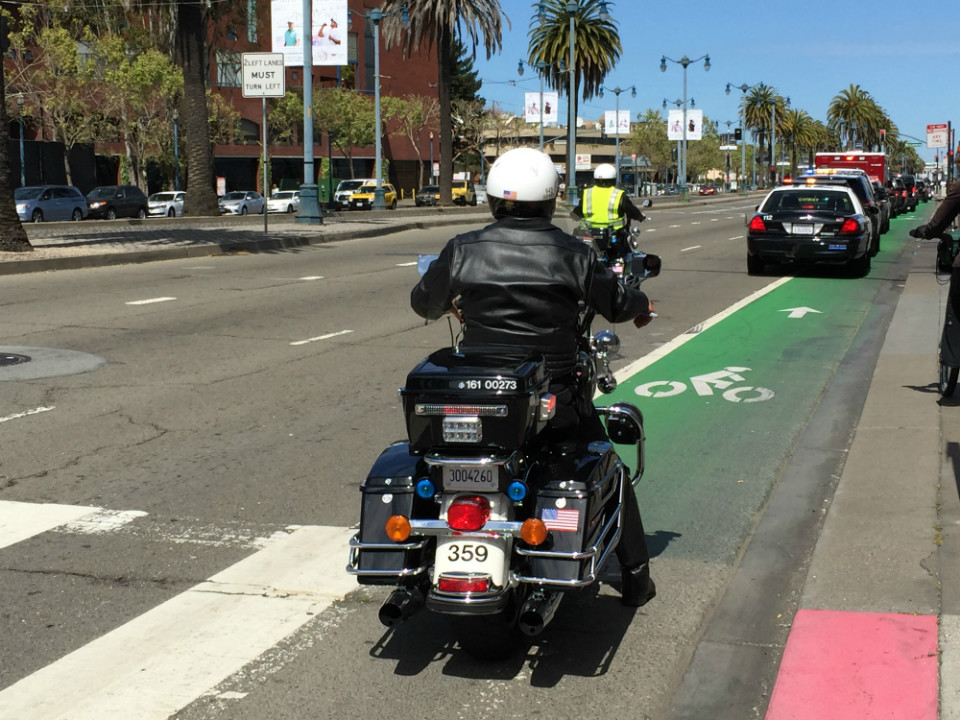 The activity attracted plenty of attention from passers-by, who took photos of the vehicles and officers.
Officers temporarily blocked off southbound Embarcadero at Washington, with one officer yelling at cyclists to get off the street. An SFPD Bomb Squad truck was even on hand.
The motorcade headed south on the Embarcadero just before noon, with the SFPD Bomb Squad truck bringing up the rear of the procession.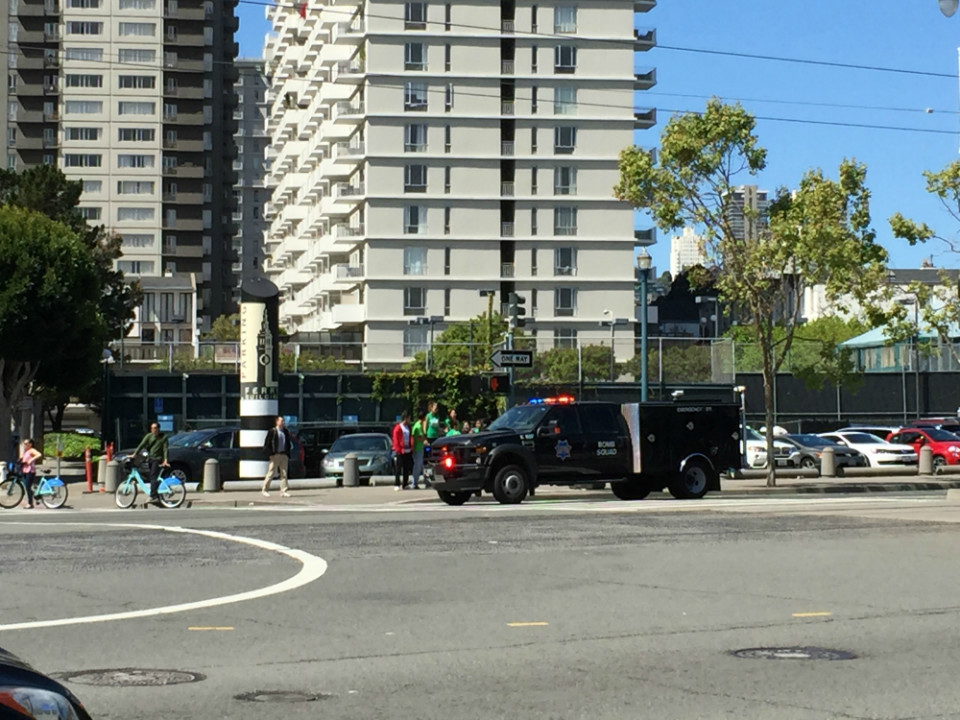 The VP arrived in the Bay Area on Thursday on a visit to raise money for the Democratic Congressional Campaign Committee with House Minority Leader Nancy Pelosi.
No word on where Biden is headed next, but keep your eyes peeled for more appearances from the carb-fueled second-in-command, who reportedly enjoyed a grilled cheese sandwich at The Melt on Sacramento and Front streets yesterday.