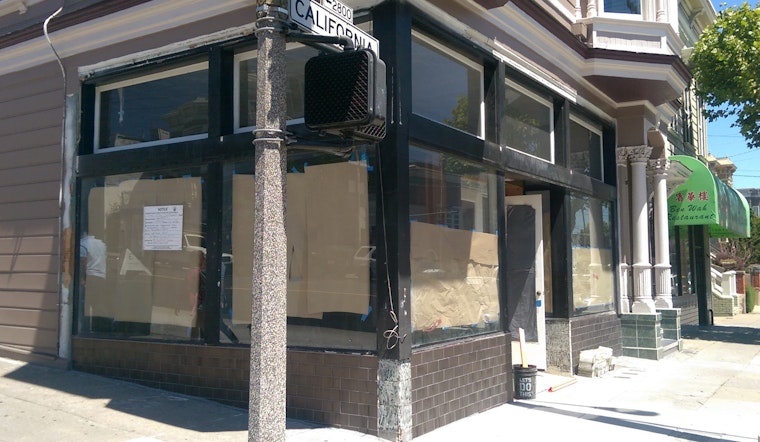 Published on May 01, 2015
Can anyone make the troubled northeast corner of Divisadero and California Streets a success?
Master pastry chef and entrepreneur Belinda Leong of b. patisserie is going to give it a go. On June 1, she and her business partner/baker, Michel Suas, plan to open B. on the Go – a sandwich and snack restaurant which is also going to be a satellite kitchen for their incredibly successful b. patisserie bake shop.
"We have completely run out of room at 2821 California Street," Leong tells us. "We'll be able to produce more items and free up some space in our pastry location."
Before B. on the Go, the ill-fated corner location at 2794 California Street was home to Blue Fog Market, then Cal-Divis Market, and finally Abundant Market. All failed.
The expansion will also allow her to use a wine and beer liquor license she got about a year ago for the b. patisserie location.
"We'll finally be able to have enough space to serve wine," she said.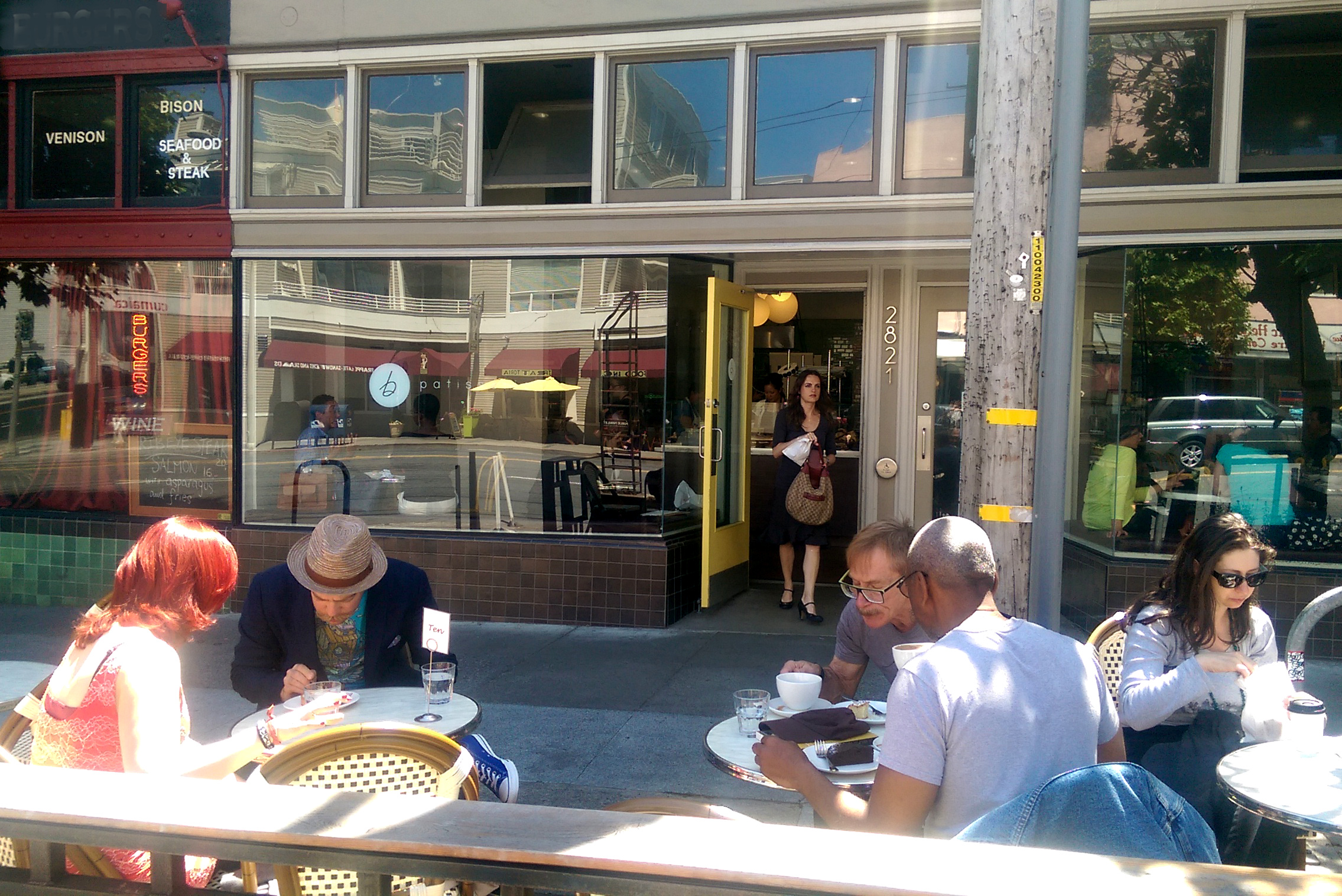 The current b. patisserie location. Photo by William Sauro.
Even with the addition of a parklet in front of her shop, the demand for her gourmet pastries, breads and tartine sandwiches makes finding a seat difficult on weekends.
On a recent Sunday, Leong and Suas had 13 employees working behind the counter and nearly fifty customers inside the shop or lined up on the sidewalk.
For those who have not followed Leong's career, she was a pastry chef at Los Gato's Manresa and the City's Gary Danko – both Michelin-starred restaurants. In between, Leong polished her skills at Daniel, Aureole, Fauchon, and Citrella in New York. She also worked at restaurants and patisseries in Paris, Barcelona, and Copenhagen.
Once back in the Bay Area, she began selling her signature kouign amann pastries, macaroons and other delicacies around San Francisco, mostly in coffee shops or at pop-up venues. Finally, in February, 2013 Leong opened her own brick-and-mortar location: b. patisserie.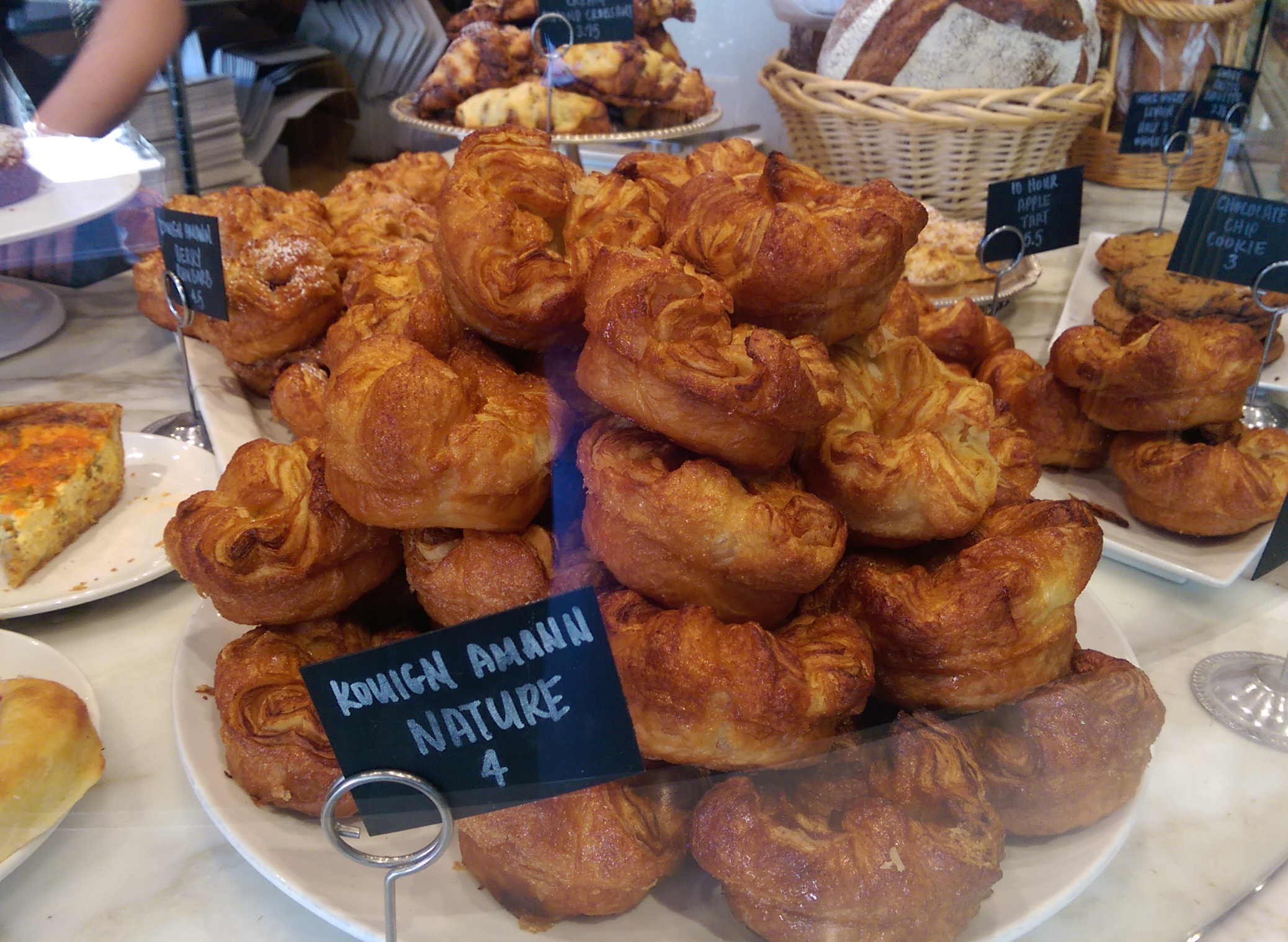 In the Breton language, kouign amann means "cake butter." Photo by William Sauro.
"I've never had as good a kouign amann anywhere," said LA Times food critic Jonathan Gold. Restaurateur and food scene veteran Patricia Unterman said upon its opening, "I am obsessed with b. patisserie, a new bakery/cafe in my lower Pacific Heights neighborhood" 
A San Francisco native raised in the Marina, Leong attended San Francisco City College's Hospitality and Restaurant Program and her family manufactures sausages for the Chinese market.
The crowning jewel in the b. patisserie space is a refrigerated display case from France that allows different temperatures in different areas of the glassed pastry exhibit area.
Leong's partner in both ventures, Suas is an artisan bread expert who founded the San Francisco Baking Institute and Thorough Bread And Pastry.
The future of the northeast corner of Divisadero and California Streets is looking more certain each day.