Friends of Golden Gateway (FOGG) is known as the group that has fought since 2002 to keep a swim, tennis and recreation center open at 370 Drumm St. at Washington, a rare oasis in the FiDi for area residents and workers. And for the fifth year now, it also makes sure low-income children from around town get a chance to enjoy the center, now called the Bay Club at the Gateway.
To that end, it's still seeking donations for summer kids' camp scholarships. Last year, the group sent about three dozen children, and this year, they have enough to send 30, but would like more. And they get matching funds: "For every $500 scholarship we can provide one space, and the club provides another space," said Lee Radner, chair of FOGG.
That pays for a week of all-day camp for the kids, who come from the Booker T. Washington Community Service Center and the Chinatown Community Development Center. "They get tennis lessons, they get swimming lessons, they get interactive games, they get lunch, and if they have a special diet, the club will manage that, too," Radner said. "There's a lot of social interaction, there's some art; singing. It's a great variety of social interaction. They're generally separated by age groups so you don't get 12-year-olds playing with 5-year-olds."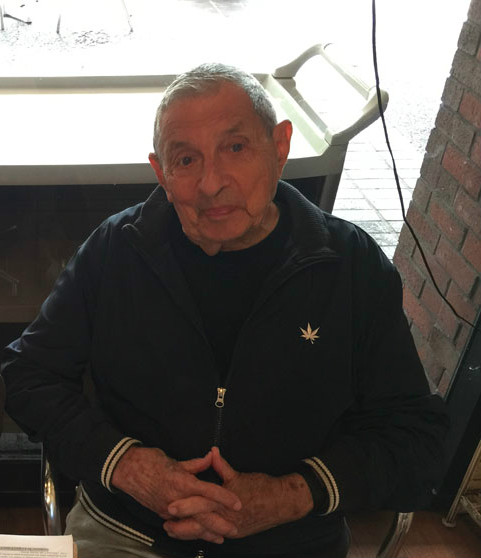 Lee Radner
Radner said just as he feels an obligation to the community to protect the recreation center, he felt moved to welcome a wide variety of people to experience it. "We should provide that space not only for middle–income families, but for low–income families as well," he said. Political ads during the 8 Washington battle cast the center as a "private club," much to the consternation of neighbors who use it and opponents of the proposed condo development. The Bay Club is a fitness center open to anyone with a paid membership, and kids' camps are open to the community; no membership needed. Three-day passes are available to prospective members, and membership pricing varies based on activities and campus access.
And after kids get the opportunity to use the facility, they often give back once they're in their teens, Radner said: "One of the nice things is that many of the instructors are graduates of the kids camp," he said. "They loved it so much they come back. Some of them volunteer; some of them are paid. I see a lot of the same kids year after year."
To donate, visit FOGG's donation page for PayPal donations or for the physical address for sending a check. FOGG is part of Peace Development Fund, a 501(c)(3) nonprofit organization. Donations for this year will be accepted throughout the summer.