The Western Neighborhoods Project is an all-volunteer nonprofit group that gathers historical information about San Francisco's outer neighborhoods. By collecting photos and personal accounts of what life was like in these "Outside Lands," WNP members say they're working to create a tighter-knit community.
"I think the changing nature of the city has brought about a large number of electronically-connected people who are interested in their new home," said David Gallagher, a WNP founder who also created and designed their website, outsidelands.org.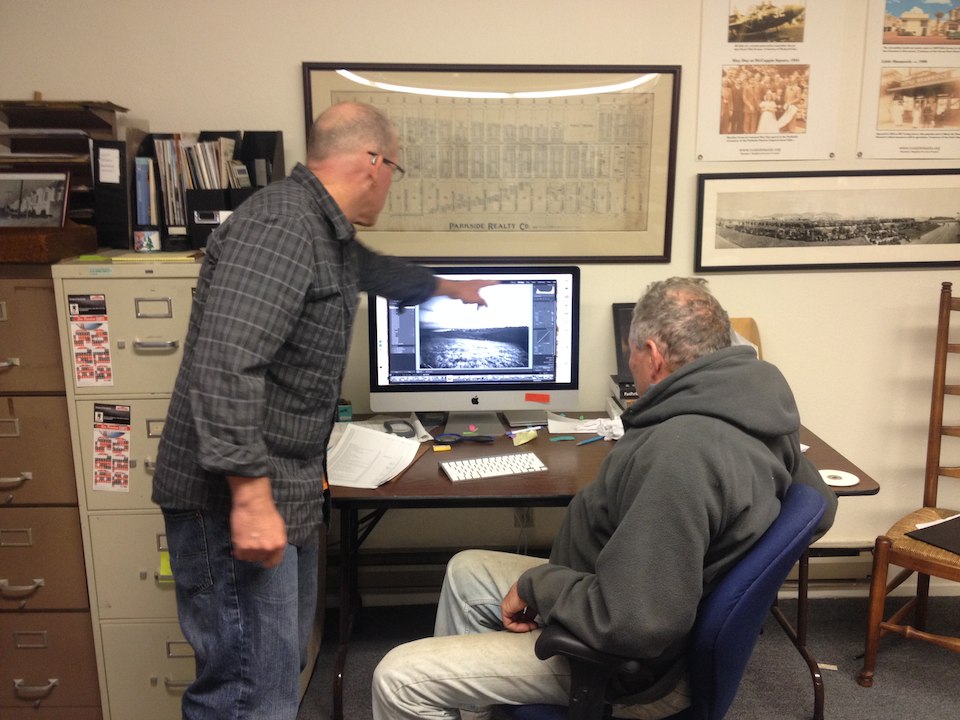 Gallagher and a volunteer at work. Photo by Walter Thompson/Hoodline
The project started in 1999, when founder Woody LaBounty was temporarily living in North Carolina. Eager to return to his hometown, LaBounty approached Gallagher with the idea of creating a neighborhood community history site. "My goal was to write neighborhood history for all the underserved neighborhoods in San Francisco that hadn't been very well recorded," said Gallagher.
Initial efforts focused on the Richmond and Sunset, but "we've expanded to Ingleside, Merced Heights and Sunnyside," Gallagher said. "I'm gratified to say that other groups have been inspired by our work and popped up."
The project is staffed entirely by volunteers, some of whom work out of a second-story office on Geary Blvd. filled with historical photos, posters and other ephemera. Volunteers post original articles, retouch photos, produce a podcast and maintain message boards, in addition to creating events where people can come together to explore local history.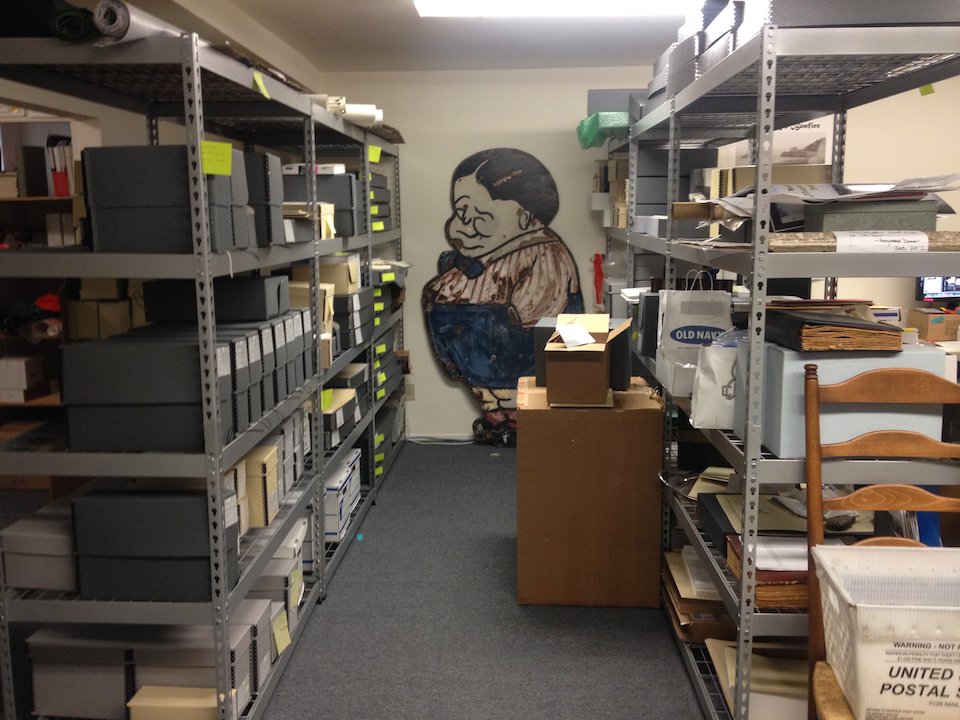 Memorabilia at the office. Photo by Walter Thompson/Hoodline
"We've been doing tons of events," said Nicole Meldahl, a volunteer who started working with WNP after attending SF State as a history major. She is now the collections manager, registrar and a board member. "We do lots of history walks for our members, we just did an historic pub crawl on Clement Street, and we have
a bike tour of western Golden Gate Park
coming up on June 6."
Volunteers gather data from many sources, but "we have a lot of friends who are historians for us and do the research," said Meldahl. According to Gallagher, "one of the nice things about the Sunset and Richmond districts is that you can find people who were the first owners and have seen the city change a lot over time. We have a lot of contributors who've seen the city change in huge ways."
"Our
message board
is full of anecdotal stories from people who've left the city and talk about these businesses and areas and talk about what life was like in the 40s, 50s and 60s," Gallagher said. "Whenever we do have people coming and reminiscing, they always seem to know each other."
Gallagher said the project covers "lost history where we look at places and say, 'here's where the
Sutro Baths
were, or 'here's where
Playland
was," which is balanced by "more in-depth history, where we explain how an area developed, or why the freeway is down there and not over here."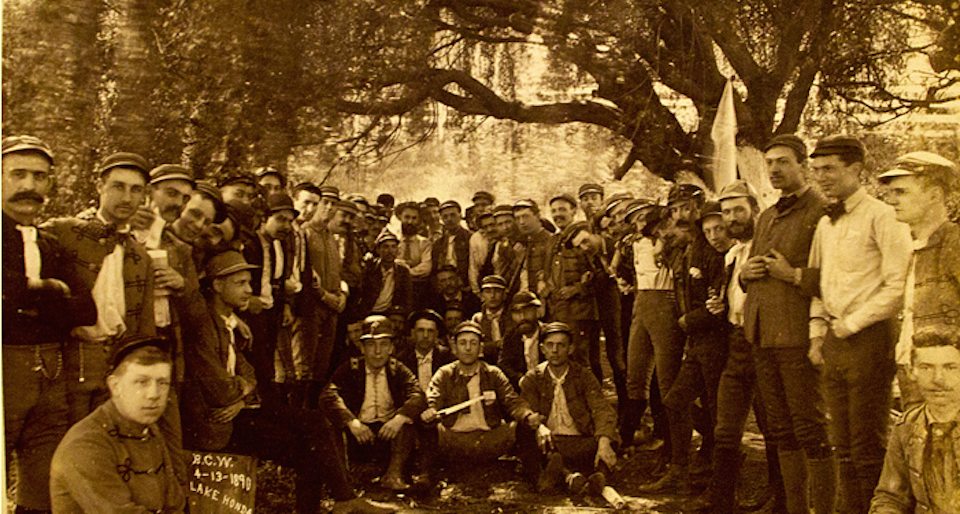 The
project's photo archive
is its strongest asset, Meldahl said. "At the history expo we've been at the last few years, people like to come up and engage with the photos that they remember, and they'll tell us amazing stories," she said.
"I focus on photos because I like to see what things looked like," said Gallagher, "but really, it's the human element in the stories that are the real gold about how San Francisco's grown and changed."
When
Hoodline
visited WNP's office, two volunteers were reviewing and retouching a new batch of historical photos. It turns out to be a big project.
Gallagher and Meldahl at work. Photo by Walter Thompson.
"We've been blessed with a huge new collection of historical images given to us by one collector who has made it his life's work to collect pictures of San Francisco," Gallagher told us. "We're going to launch a new web site that has historical pictures from all over the peninsula, so that's coming soon."
In addition to scanning the recently acquired collection, white-gloved volunteers have been rehousing and labeling negatives and prints.
Gallagher has also created a private site for WNP member-curators who are reviewing the newly-acquired collection and adding crowdsourced captions and locations. The collection includes glass-plate negatives, which means even the oldest images retain their pristine quality. Once curators are finished, "there'll be a new site that shows off this amazing collection," said Gallagher. "We're talking tens of thousand of images, many of which have never been seen at all."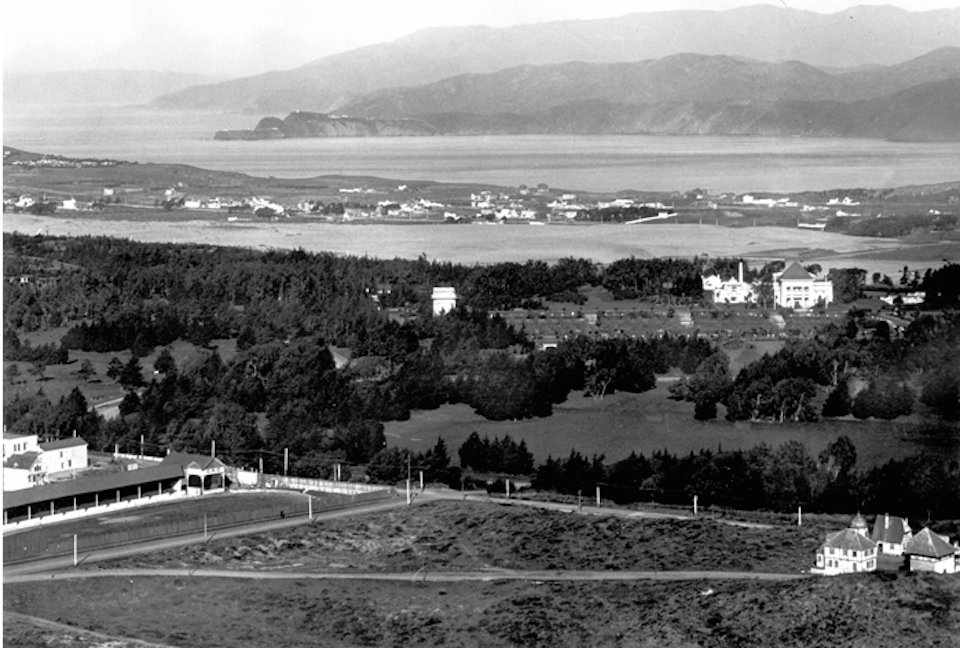 "We're applying for grants because we really do need funding to pay for some of the amazing hard-working people here, and also to pay for supplies," Meldahl said. 
"We're preservationists at heart," added Gallagher. "We want San Francisco to stay a certain amount the same, but we're just telling the story, we're not trying to shape it."
Membership in the Western Neighborhoods Project is tax-deductible; members receive a quarterly newsletter, free WNP publications and invitations to events and guided walks.