And no, we're not talking about a new clothing store. This hole is about a foot wide, a foot deep, 20 feet long, and runs much of the length of Haight Street between Masonic and Central. Police have blocked off the lane along the block to keep traffic away, although there's no word on Muni delays at this time.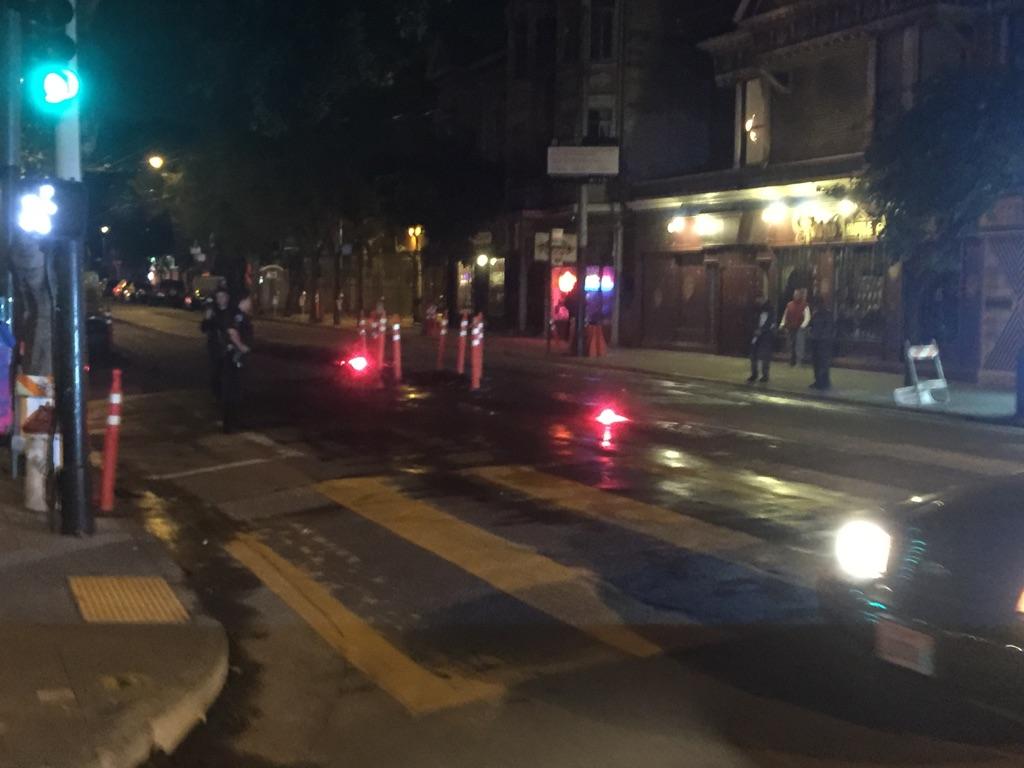 Police block off the street. Photo: James Sword.
The cause is unknown, but it could be related to the massive street infrastructure upgrade that kicked off recently. Last week, the Masonic intersection was shut down after construction work triggered a significant gas leak. 

Cue the old jokes about a new apartment for rent on Craigslist. We'll keep you posted with more information as we get it.
Update: Reader Jim predicted the sinkhole in the comments of our post last week. His exact words:
Get ready for some serious déjà vu of Waller St in the Lower Haight over the last few years. Who wants to start betting on when a sinkhole opens up?
Thanks to Christin Evans and James Sword for the tip.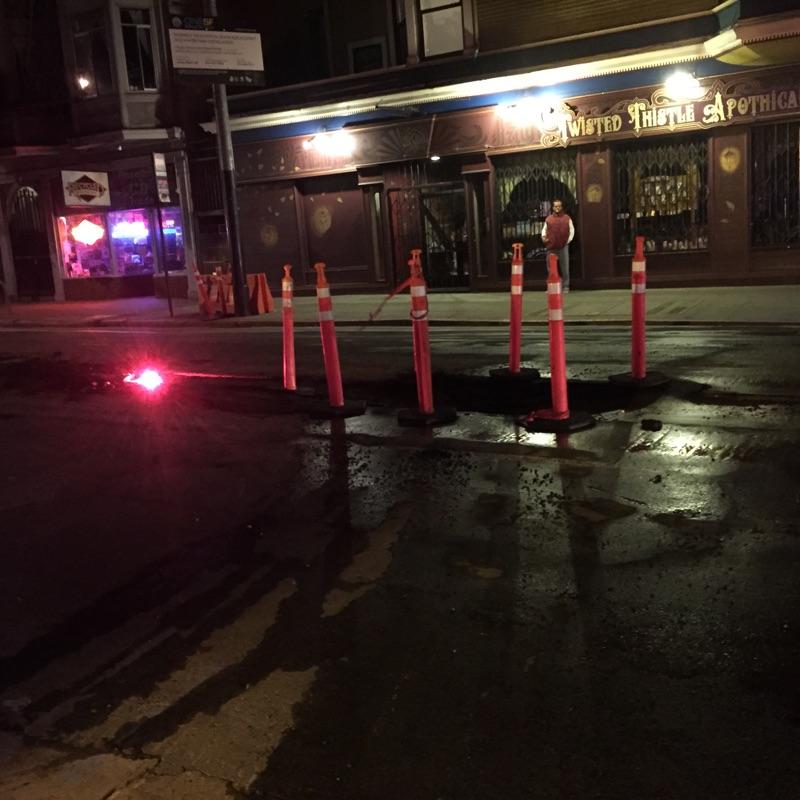 A bystander surveys the damage. Photo: James Sword.
Update, 5/8: We reached Alex Murillo, DWP Public Affairs Officer, who let us know the following:
"The sinkhole in the street was likely caused by a broken ½" water service line. The break seems to have occurred overnight. SFWD crews showed up early this morning and made the necessary repairs."
As of this morning, crews were working to repair the damage: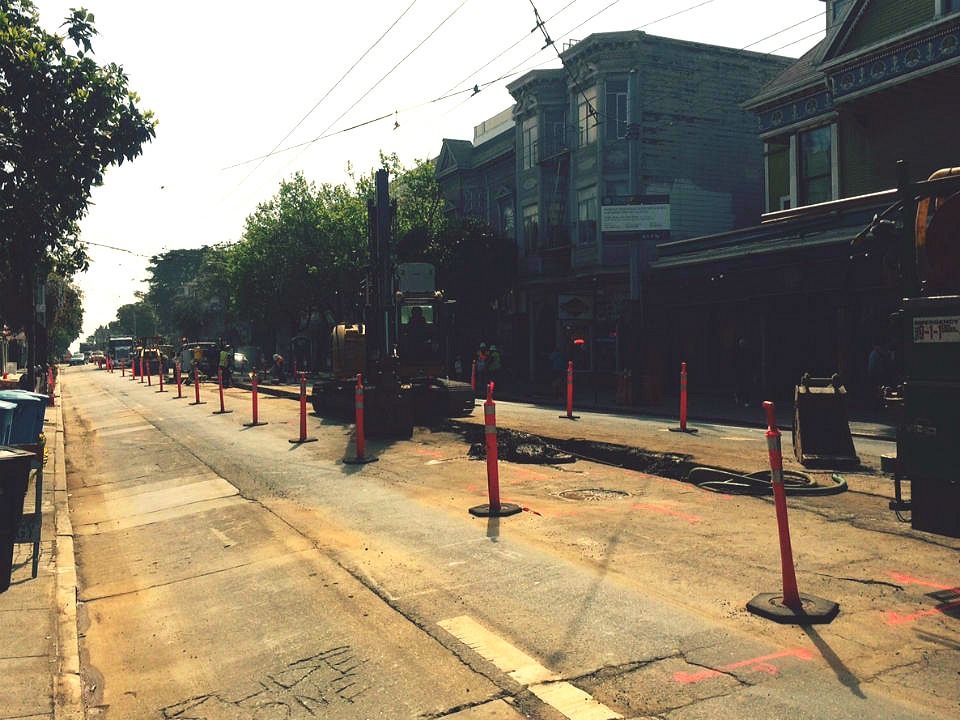 Photo: Camden Avery/Hoodline