Plans are being explored to tear down the Touchless Car Wash and Shell gas station at the northeast corner of Oak and Divisadero, move an adjacent building, and build a six-story residential and retail development on the site.
An application for a Preliminary Project Assessment (PPA) was filed with the Planning Department on June 10th by a company called Genesis CA Development with the permission of Roy and Patty Shimek, the owners of the property. The proposed project, which is estimated to cost $48 million, is described thusly:
Demolish existing car wash and gas station on Divisadero and two existing buildings on Oak;
Relocate one existing building on Oak to new location 50 feet to the east; and
Construct new 148,000 GSF residential building 4-6 stories in height, as well as 7,000 to 8,000 GSF of retail. 
The new residential building would be 65 feet tall, with 158 market rate dwelling units, space for 115 bikes, and 78 parking spots for cars, presumably underground.
To make room for the development, two buildings on Oak Street (1048-1050 and 1052) would be demolished, and another, at 1060 Oak St., would have to be moved: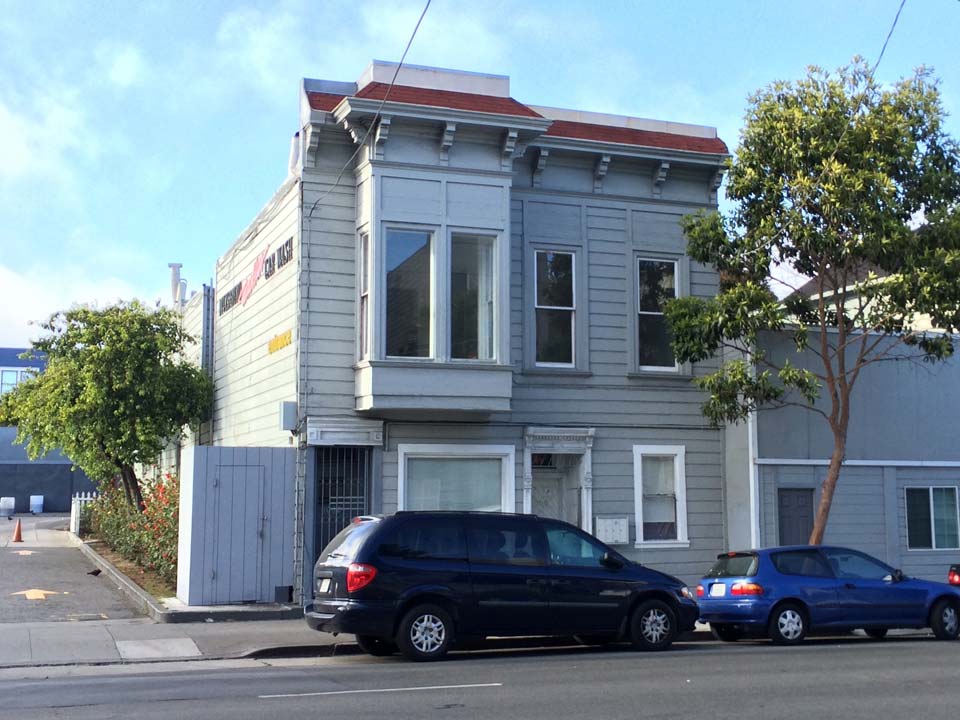 1060 Oak St.
This Victorian Stick structure, adjacent to the car wash lot, has been identified as a potential historic resource by the evaluating firm of Page & Turnbull. It was constructed possibly as early as 1893, and its first floor space was originally used as a bamboo warehouse. Plans would have the structure relocated to another area of the overall development site.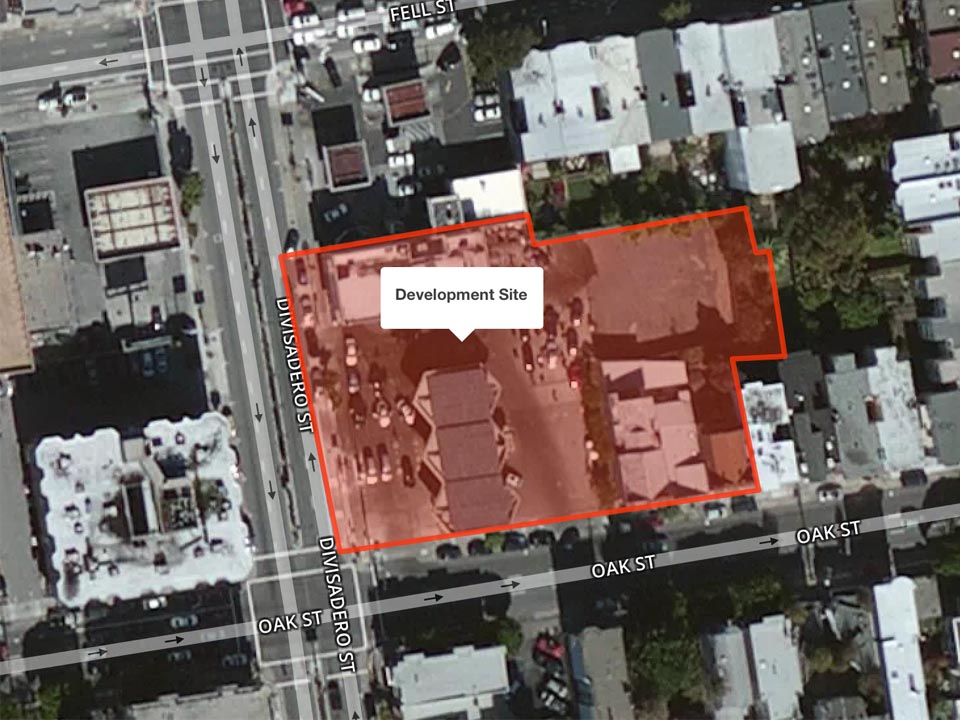 Meanwhile, the car wash and gas station structures would be demolished. The current car wash building was constructed in 1988, according to Page & Turnbull, and thus would not be considered historic. It's unknown when the island structure that houses the gas station's convenience store and cashier was built, but Page & Turnbull estimates it was well after 1959, and would thus not likely be considered historic either.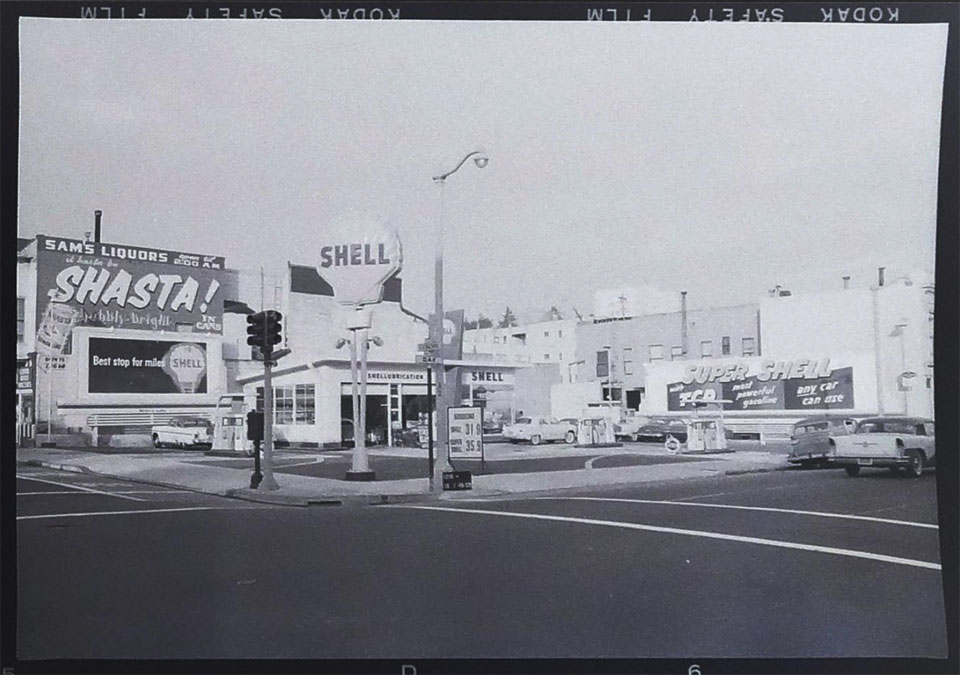 The gas station, car wash, and Victorian at 1060 Oak St. have been owned by Roy and Patty Shimek for decades. Roy bought the gas station in the 1960s, and records show that the couple bought the house at 1060 Oak St. in 1993.
On a section of Divisadero with three gas stations on a single block, the Shimeks' property stands out, with the car wash's surprisingly robust gift shop, noted Burning Man promotions, and recent Water Conservation Wednesdays. And of course there's its ongoing campaign to prevent child abuse, an effort spearheaded by Patty Shimek and her Partners In Prevention initiative. We've reached out to the Shimeks to find out what's prompting the potential demolition after so many decades serving the drivers of Divisadero.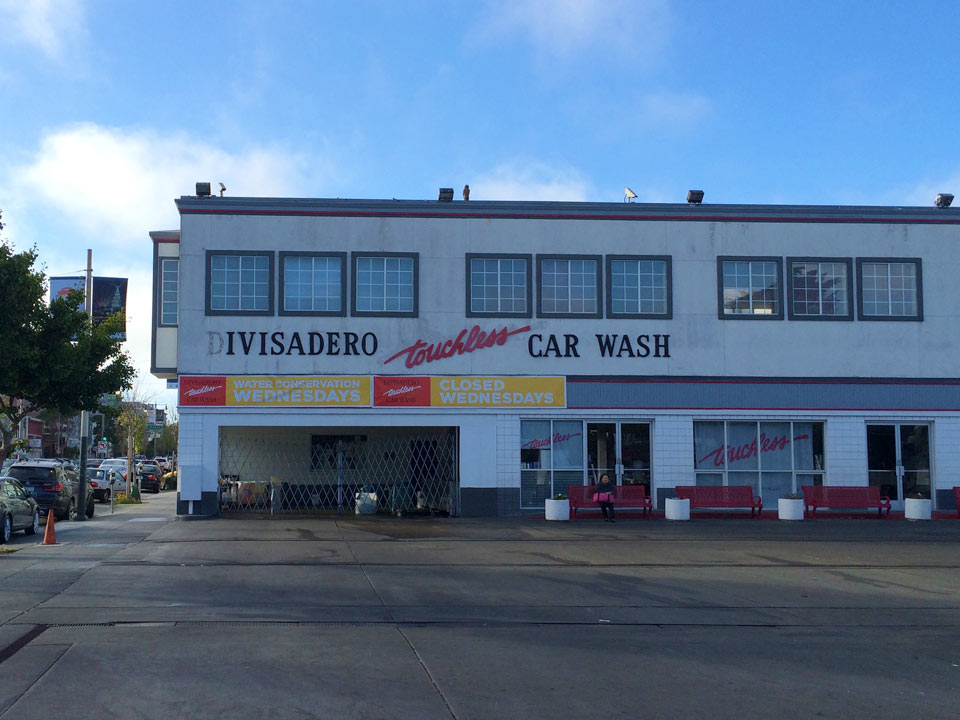 It's worth noting that a PPA doesn't necessarily mean the development will be pursued — it's simply a way to receive feedback and learn about potential obstacles from the Planning Department before moving forward with a project. Should the plans advance, we'll let you know.