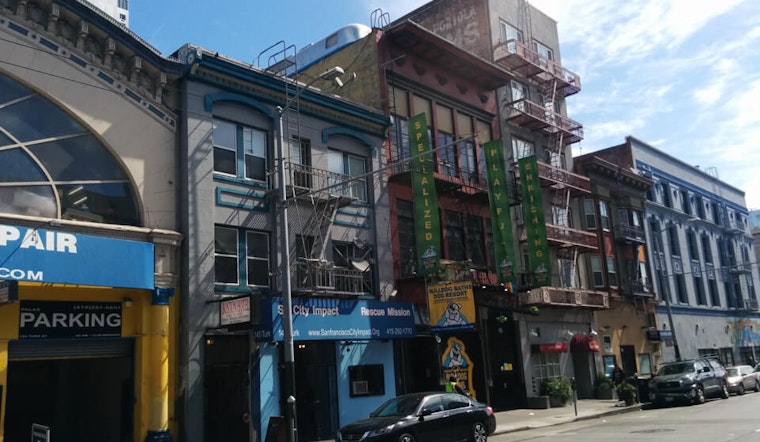 Published on June 17, 2015
If you're walking on the north side of Turk Street toward Taylor Street and happen to look up—or perusing the Google Maps street view of the area—there's a good chance you'll see a shiny aluminum Airstream trailer sitting on top of a roof. It has amused residents, blogs and social media commenters for years, but no one seems to know how or why it got there. So, we investigated.
Why is there an Airstream on a roof on Turk street in the Tenderloin in SF? pic.twitter.com/kMzm40qp6N

— Benedict Evans (@BenedictEvans) May 31, 2015
If you look closely at the facade of the Airsteam-topped building in the photo above, you may notice that the building at 132 Turk St. houses the new Bulldog Baths Dog Resort, which we
featured
a couple months ago. Vaguely remembering seeing something shiny on the roof while we were there last, we contacted owner David Nale, and sure enough, he confirmed that there is indeed an Airstream on his roof.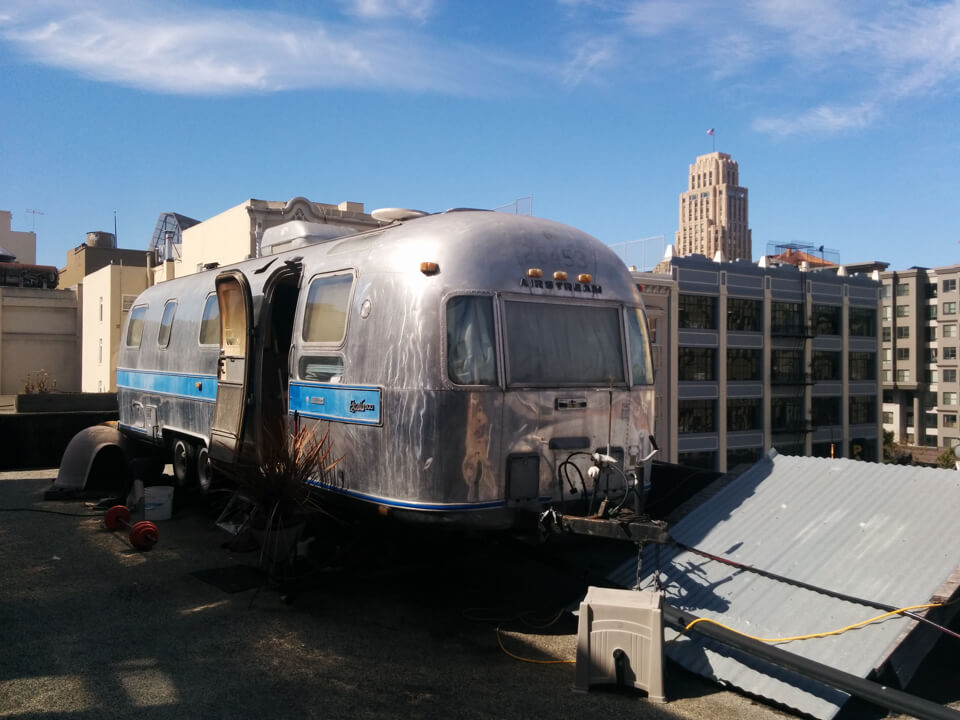 The mysterious Airstream on the roof of Bulldog Baths. (Photo: Brittany Hopkins / Hoodline)
Nale, who owns the historic building, began renovations in 2009 and needed a construction trailer for the crew. While most construction sites use regular modular trailers, Nale had something extra special up his sleeve: a 1977 Excella 500 Airstream. And with no front or back yard on site, the roof was the next best place to put it.
During his childhood, Nale traveled all around the country with his grandparents and the Wally Byam Caravan Club in this Airstream. It's also been to Burning Man a few times, he said. Other than removing the shag carpeting, the interior has all the original '70s-style fixtures and cabinetry. Between shifts, members of the construction crew can make a meal in the tiny kitchen and kick up their feet to watch television or enjoy excellent views of UC Hastings' McAllister Tower.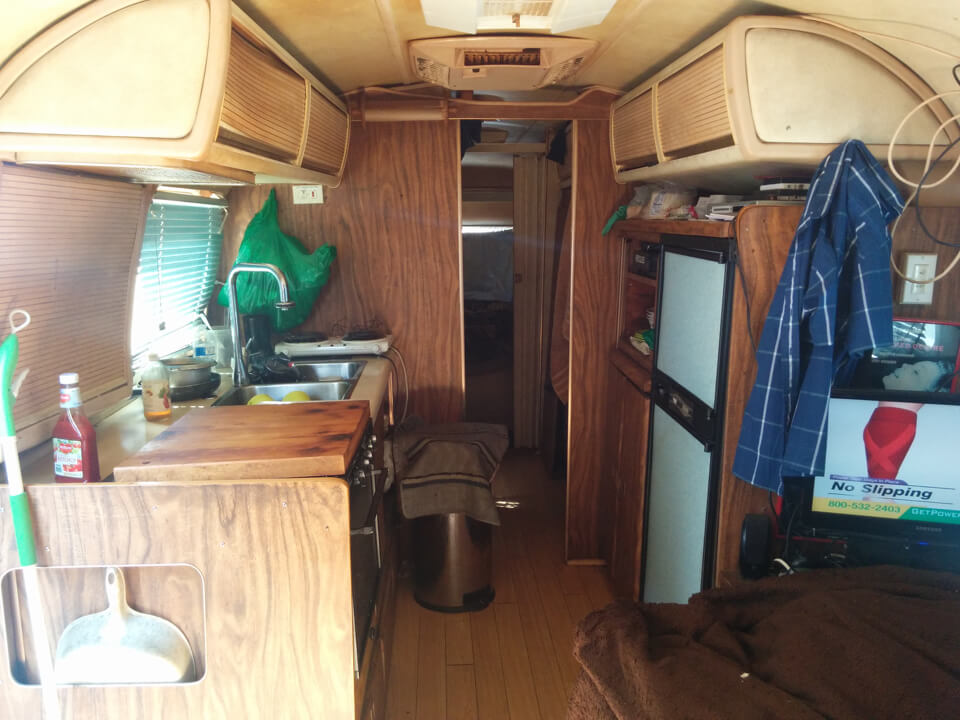 Lifting the Airstream onto the roof was quite a smooth process, Nale said. The vehicle was placed in a cage so the crane wouldn't crush its aluminum sides, and it was gently lifted and placed on the roof.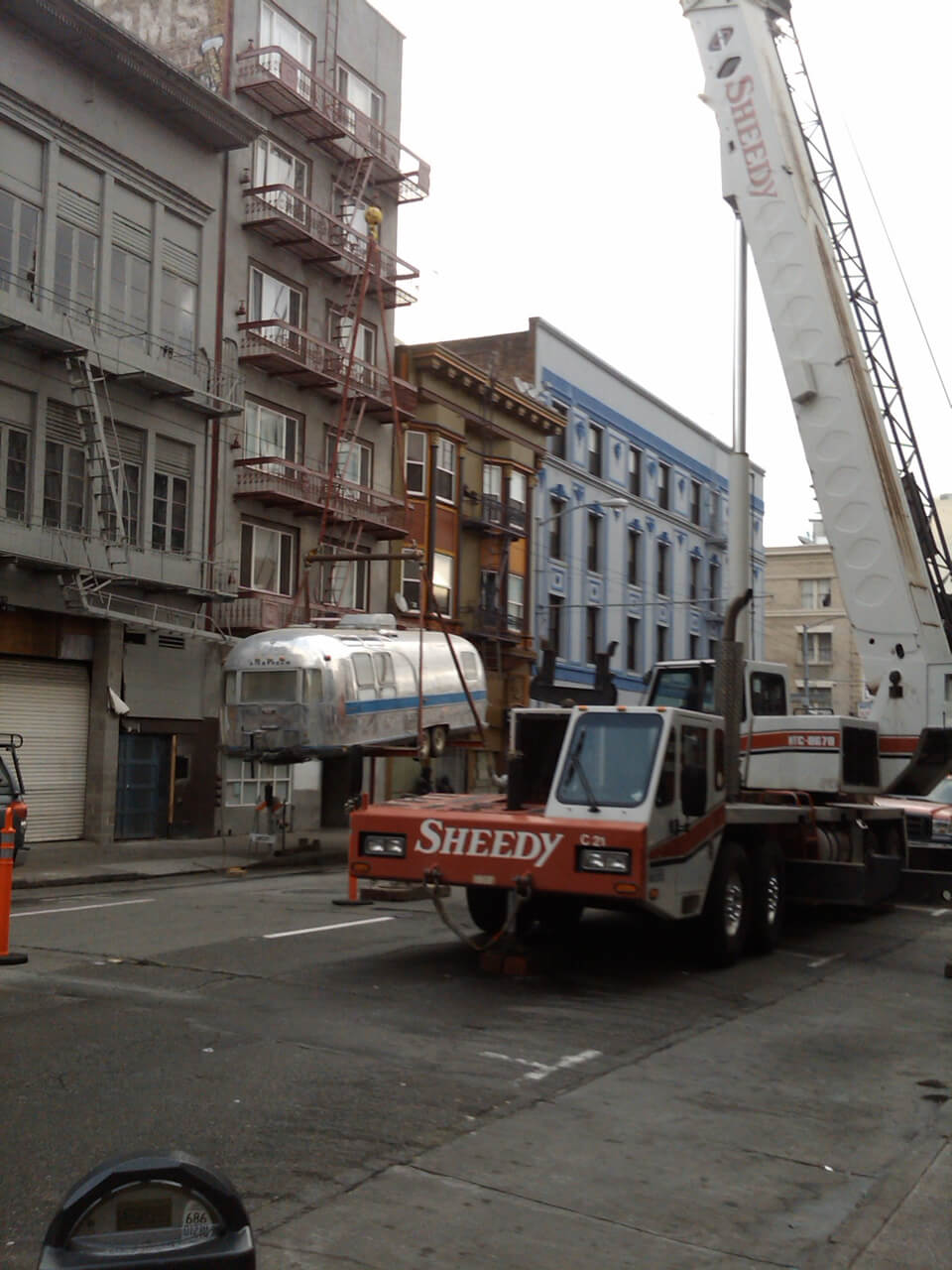 The Airstream going up back in 2009. (Photos: David Nale)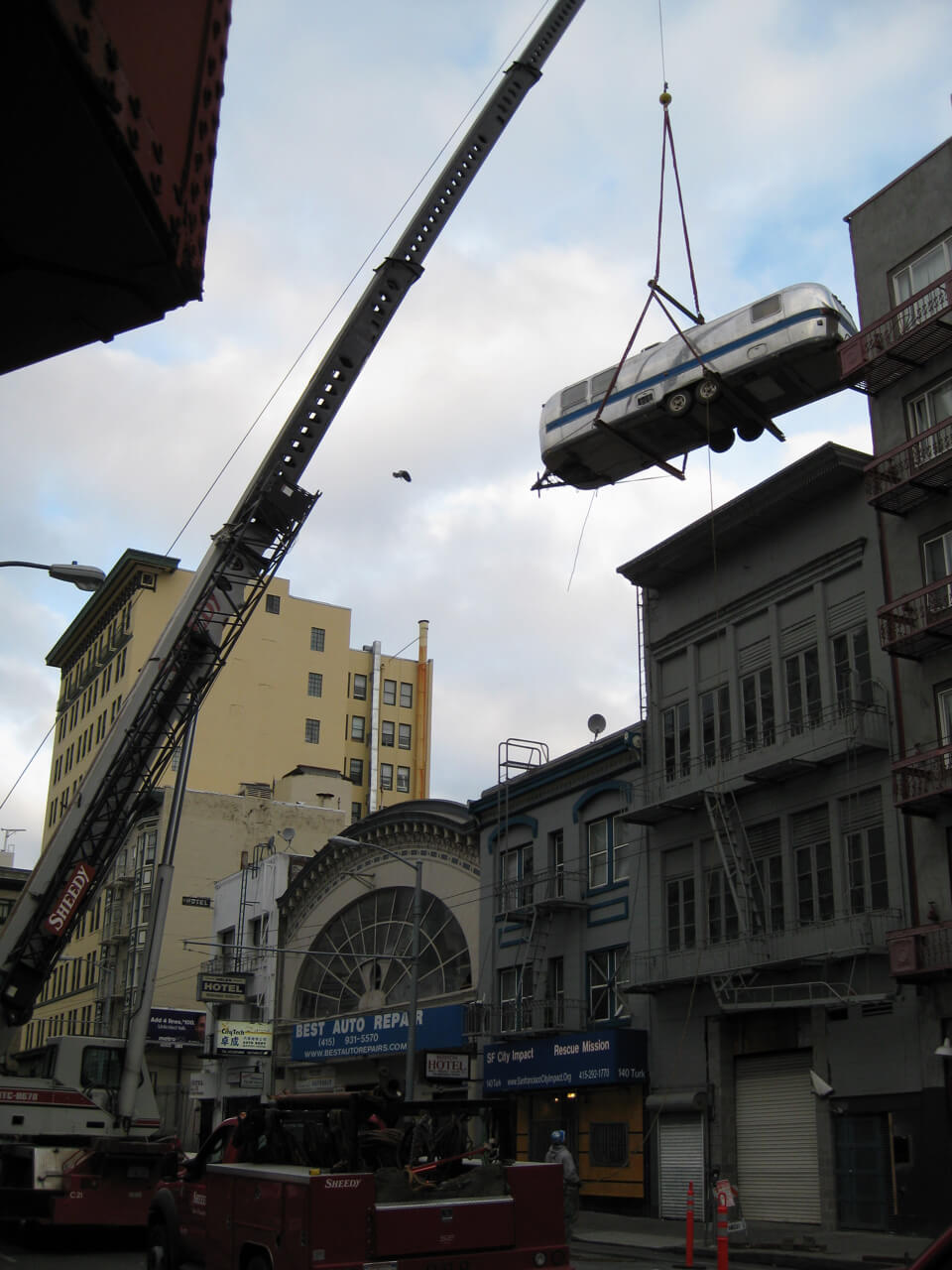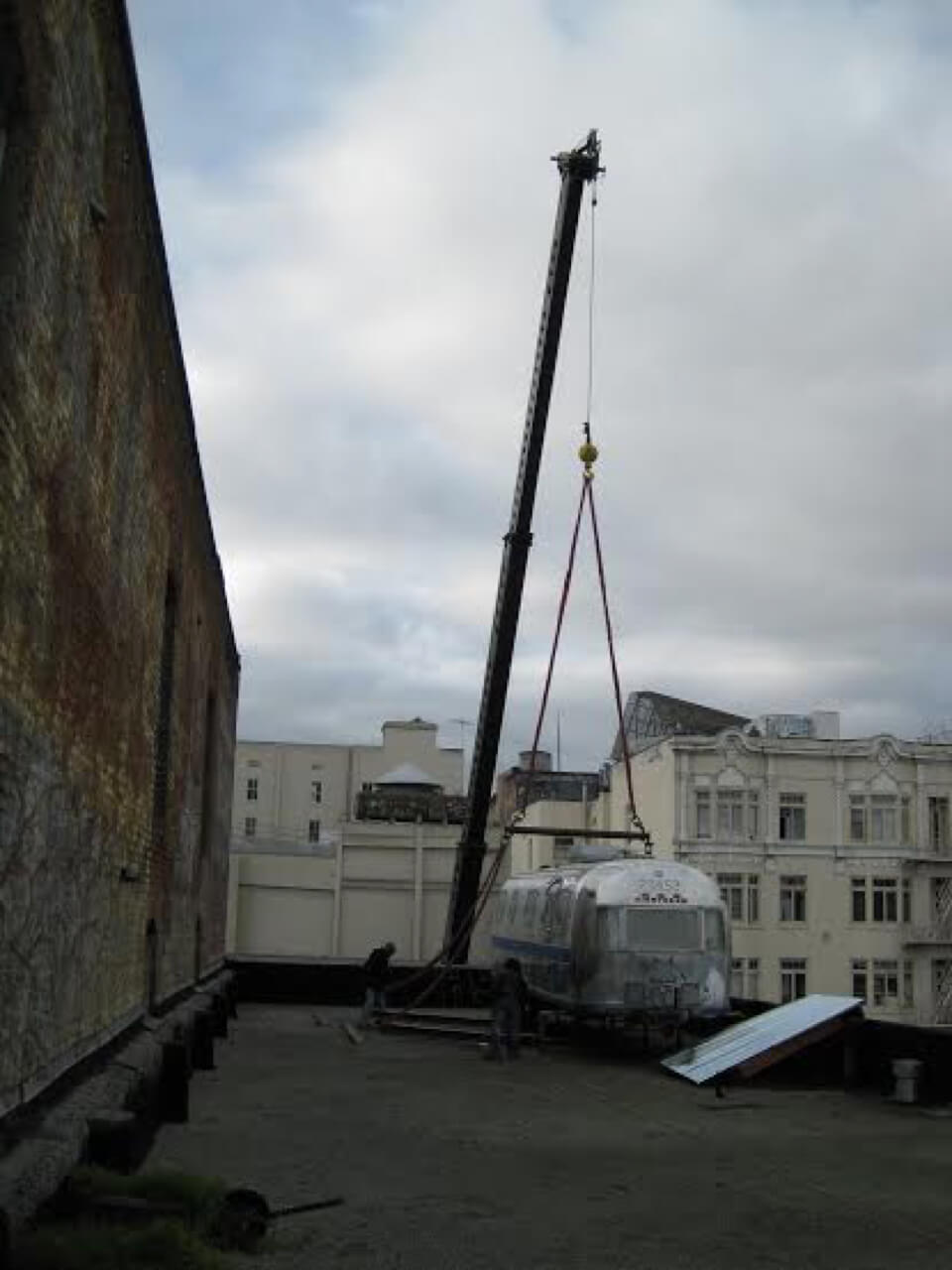 While many neighborhoods would complain about such a fixture on a roof, Nale said the Airstream has become a "quintessential Tenderloin thing."
Construction on the residential units above Bulldog Baths won't be complete for a couple of years, Nale said, so the Airstream won't be going anywhere soon.