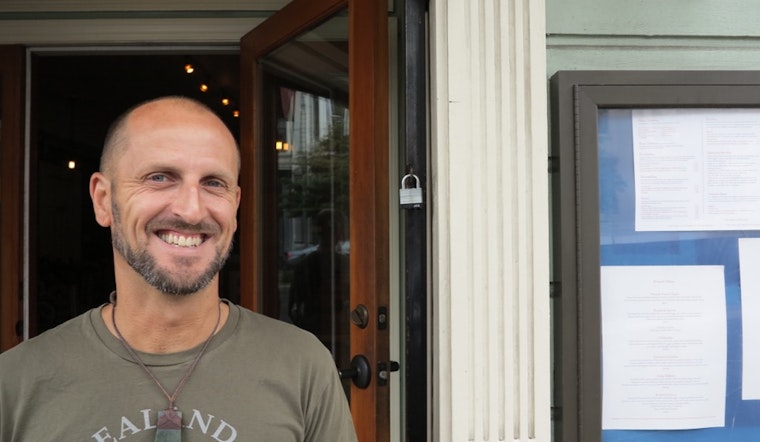 Published on July 14, 2015
Since October 2007, Andrew Johnstone and his wife Camila Fernandez have been pumping out Mexican cuisine sourced from high-quality ingredients. Their restaurant, The Little Chihuahua, started on Divisadero, but has since expanded to include shops in Noe Valley and The Mission. The flagship location remains a neighborhood favorite for many.
Originally from New Zealand, Johnstone moved to San Francisco in 1999, after working extensively in restaurants around Chile, where he first met Fernandez. He returned to the U.S. to become the executive chef of Mexican mega-chain Chevy's Fresh Mex, with the expectation that he would bring back the "cooked fresh" philosophy the restaurant had apparently began with, and strayed from. (That ultimately didn't happen, and at least in San Francisco, Chevy's is now a thing of the past.) 
Years after Johnstone joined Chevy's, the couple learned that Fernandez was pregnant. Johnstone decided he'd like to travel less for work, and set about opening his own restaurant. Shortly after he broke ties with Chevy's, he saw that Taco Loco, the taqueria that used to occupy Little Chihuahua's Divisadero location, had gone up for sale. The couple decided to buy it.
"We knew the neighborhood. We knew that all of that streetscaping was being planned, and there was no other good Mexican food. We took over Loco Taco, closed it for four weeks, and opened back up. In fact, Camila went into labor while working here," Johnstone said. 
Photo: Miguel J. Flores
"We started on a shoestring. Our main goal was to take the taqueria model and use sustainable ingredients—knowing where your chicken and beef comes from—something you didn't really get with Mexican at the time. We wanted to try to cook things 'to order' as much as possible," said Johnstone. He aimed to create a space where people would want to sit and stay a while, but which wasn't too "stuffy."
Johnstone developed everything on the menu himself, from the salsa to the popular fried plantain burrito. "That dish itself explains us as a whole," he said. "We're not just another Mexican place. It's not typical, it's based more toward vegetarian, not meat. We opened with a plan to have more vegetarian options, not just offering a burrito with no meat in it. We like to cook not just within the parameters of Mexican food, but use it as inspiration and go from there."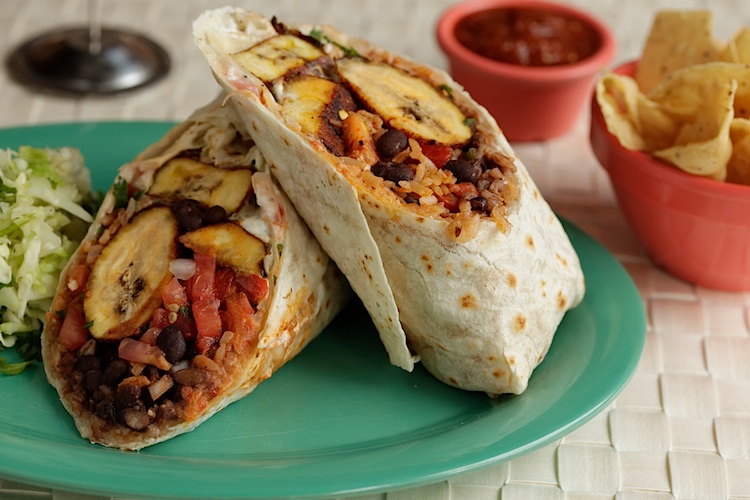 The fried plantain burrito. (Photo: Miguel J. Flores)
The rollout of the restaurant was not without its challenges, particularly when Johnstone learned after a little over a year in business that Nopa planned to open Nopalito, a sustainably sourced, high-quality Mexican restaurant just around the block. "I thought we were dead in the water. I knew Jeff and Laurence from Nopa—they were customers of ours," he told us. "But it actually helped. It gave people something to compare us to. Suddenly, we were getting discussed in the press more. If anything, it helped us."
The staff at The Little Chihuahua also appears to be content, which Johnstone attributes to a management philosophy that seeks to move up motivated employees within the organization. All of his higher-level management folks started as cooks or cashiers, and he feels that the opportunity for upward mobility motivates his staff. 
"I like the independence and trust we're given to run the restaurant," said Sean Kanouse, the manager at the Divisadero location. "We don't have to wear a uniform, so we're given both personal and professional independence. He also gives us a free shift meal and a beer, so even if you're having a rough day, it's hard to leave too unhappy."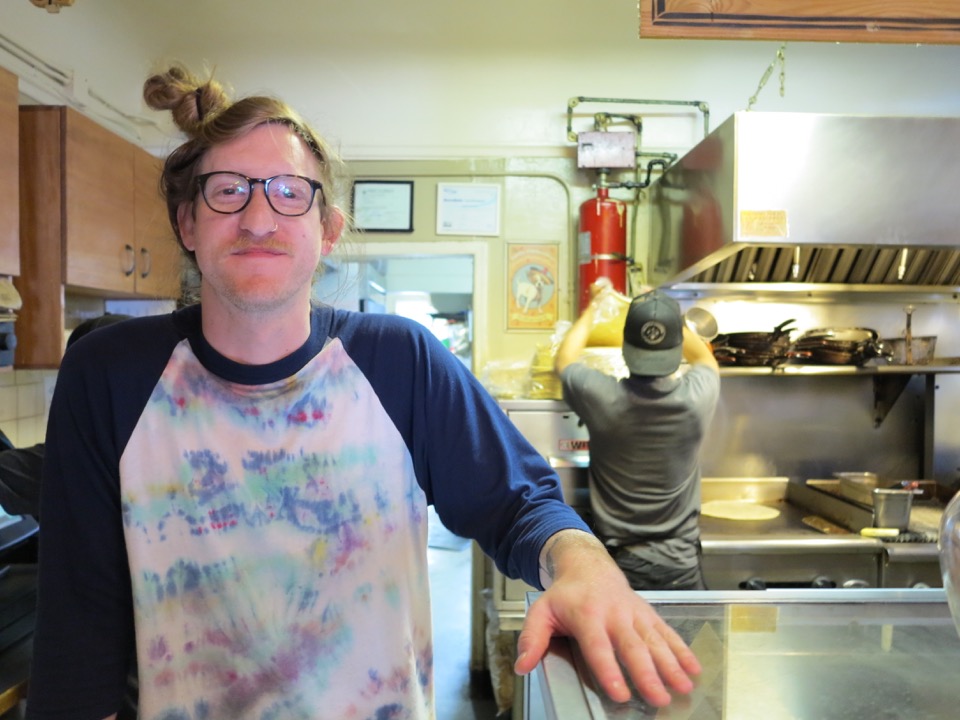 Sean Kanouse, manager of the Divisadero location. (Photo: Stephen Jackson/Hoodline)
For the moment, Johnstone is focused on keeping his three restaurants running. But he's always open to new possibilities. "If people continue to like what we're doing, and my staff continues to want to grow, then expanding is always an opportunity," he said. "To see that happen, and to see the lives we've been able to build with those guys ... it's exciting."
"It's really a friendly neighborhood. It's clearly growing, and a lot of people have been here for a long time," said Johnstone of Divisadero. "We've got some amazing support from our locals and neighbors. When we first opened, we received a lot of support, and we're still seeing it now."