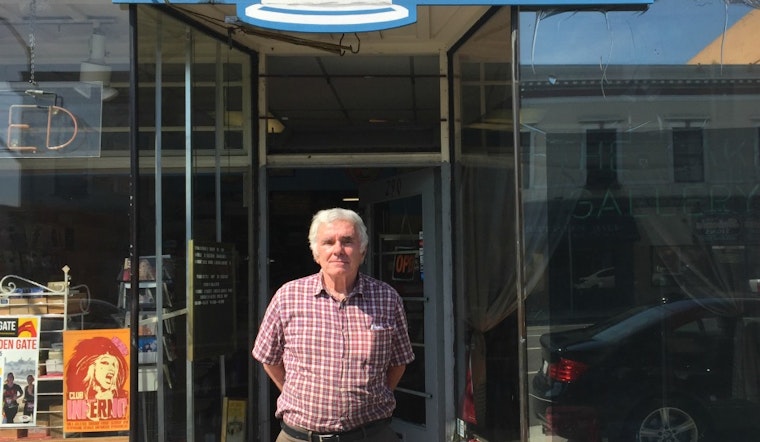 Published on July 16, 2015
For 40 years, The Cake Gallery has been baking up treats for San Franciscans out of its small location on Ninth Street, near Folsom. While they can make any kind of cake, they're particularly known for their X-rated cakes for adults, a house specialty (before scrolling, note that one NSFW cake is shown below). 
Jerry Carson has owned the Cake Gallery for the past 20 years. The original owners were a gay couple, one of whom sadly died "during the events of the 1980s," causing the other to move home to Louisiana. In their wake, they left a struggling cake business with a not-so-great reputation, but Carson saw an opportunity to improve the bakery's offerings. 
The first thing Carson did upon purchasing The Cake Gallery was get rid of all the freezers. Freezer cakes—ones that are baked, then frozen, then defrosted—are still common today, but Carson refuses to serve them. Everything the bakery produces is baked fresh that day. Carson is often out of bed by 4am, and in the shop by 6am.
His team consists of two decorators, a baker, and a delivery driver—himself. Carson used to be a taxi driver in the days before GPS and iPhones, which meant "you had to have a map of the city in your head." He still uses that map daily, running cakes all over town for the business' free delivery program. 
In the 20 years that Cake Gallery has been under Jerry's ownership, business has thrived. On average, the space produces 175 cakes per week, ranging from quick and easy 10-inch round cakes to complex sculpture cakes.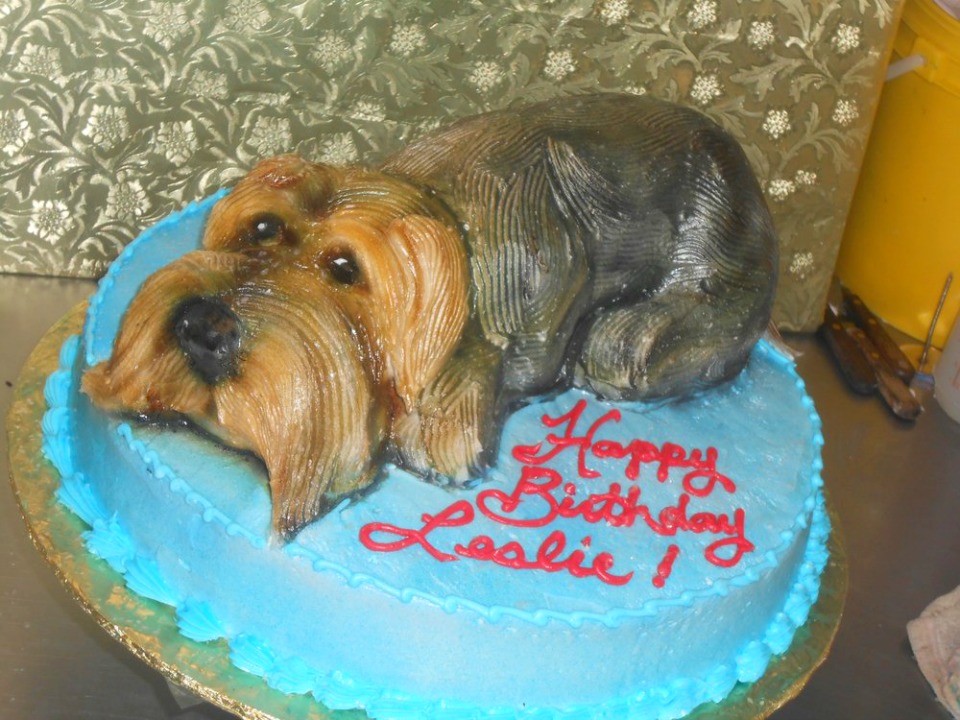 Photo: Cake Gallery/Yelp
Cake Gallery also specializes in portrait cakes, and although the secret of making them remains with the creator, we were told that decorators use a projector to help them airbrush the portrait cakes accurately.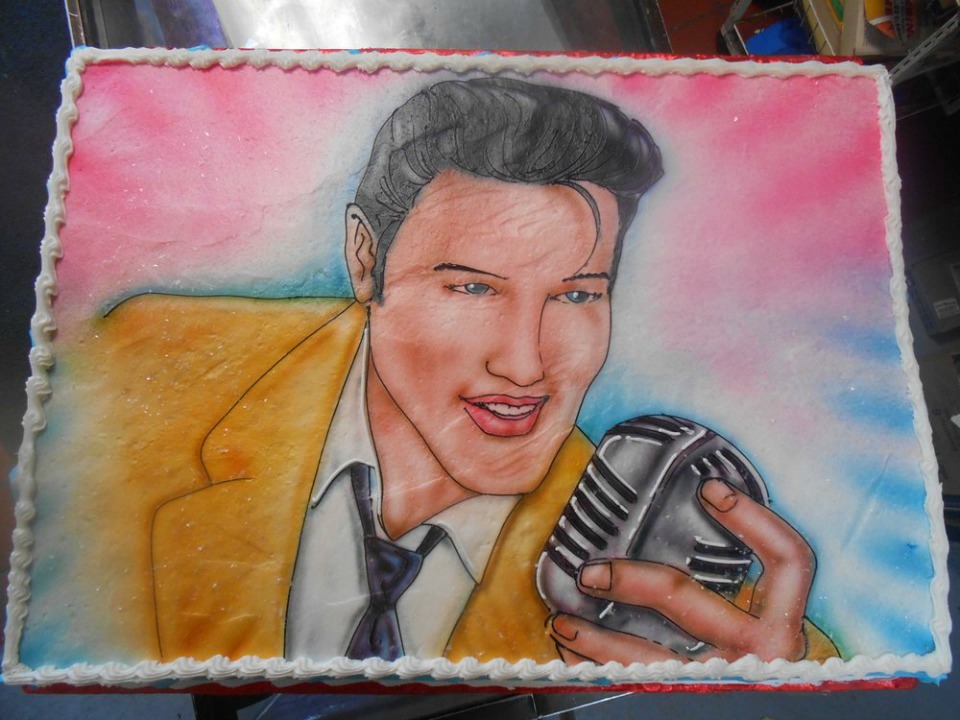 Photo: Cake Gallery/Yelp
About two-thirds of the cakes that Cake Gallery produce are "generic"—birthdays, graduations, and so on keep the bakery busy during the week. But once the weekend rolls around, the gallery begins getting a different type of request. While the bakers are happy to make a Mickey Mouse cake for your one-year-old's birthday, they're also fully capable of creating something a little more ... grown-up.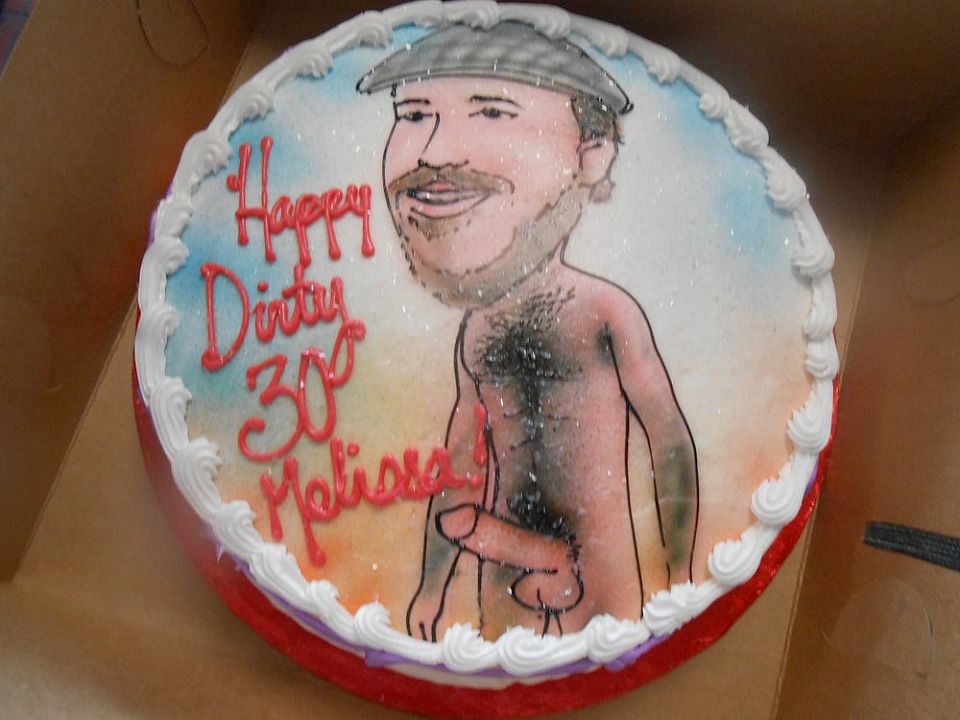 Photo: Cake Gallery/Yelp
In terms of flavors, Carson and his bakers prefer to keep things simple. Vanilla, chocolate and red velvet are the most commonly requested options; banana nut, lemon, carrot, and chocolate-vanilla swirl are also available. Cakes can also be mixed with fillings, ranging from Bavarian creme to pineapple. 
Carson laughs when asked about his favorite kind of cake to create. "As long as people are thrilled to death, it doesn't matter," he says.
Cakes start at $20 for a simple 10" round, and go up to $130 for a full-sheet portrait cake that can serve 70-80 people. Delivery is free in San Francisco, and while Cake Gallery can often accommodate a quick request, 24 hours' notice is preferred. 
If you'd prefer to order your cake in person, drop by to see Carson at 290 9th St., where you can also pick up a bag of penis candies (sold at the counter). Looking for cake inspiration? Try perusing the over 400 photos of cakes on Cake Gallery's Yelp page—but take note, many of them are NSFW.