By
Bo McGee
- Published on July 16, 2015.
Royal Ground Coffee has reopened on Polk Street, after closing for several weeks for minor renovations under new ownership.
Though corporate coffee giants Starbucks and Peet's are right nearby, the 15-year-old Royal Ground remains a neighborhood staple, deliberately avoiding the sleek, corporate feeling of the companies across the street. Instead, it offers an eclectic mix of furniture, free wi-fi, a classic collection of board games and puzzles, and a neighborhood atmosphere.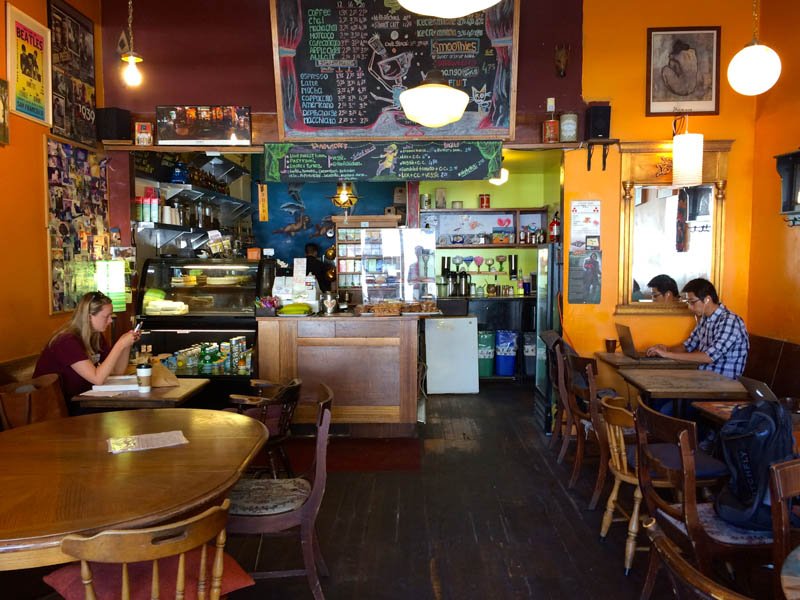 The small chain has 12 locations across the Bay Area, each independently owned and operated. The Polk Street location was recently purchased by Vi Lao, who was behind the counter on Wednesday morning as neighborhood residents poured back into the shop.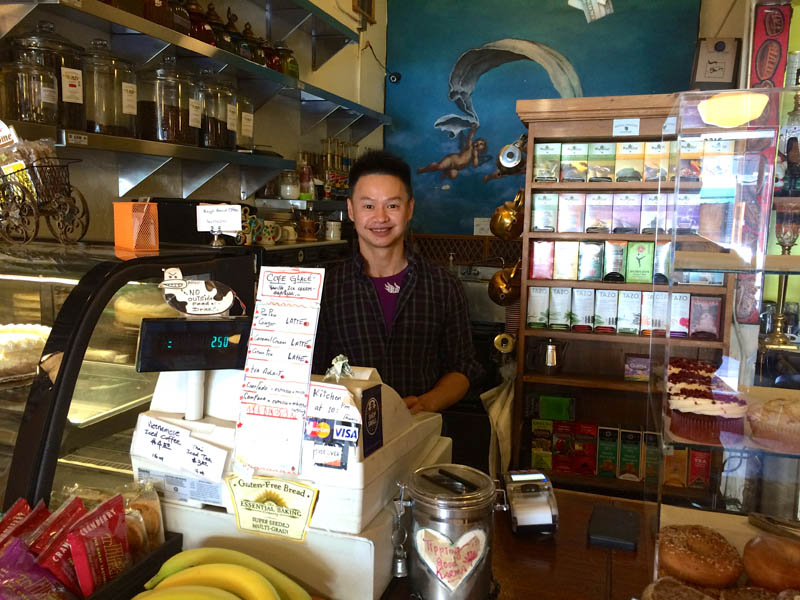 After purchasing the shop, Lao closed it temporarily to repaint it and install some new tile in the kitchen. The renovations took slightly longer than expected, leading to concern amongst some neighbors.
"I was worried they closed for good," said Russian Hill resident Janet Butler as she sipped a latte. "I was afraid this place was going to turn into another noisy bar."
Lao tells us that he intends to keep all of the charm and personality of Royal Ground Coffee intact. "This is a great shop in a great neighborhood," he said. "All it needed was a little paint."