SoMa and Mid-Market are experiencing more than just a tech boom. Plans to construct eight large hotels are in the works, reaching from the new Transbay Tower all the way to Market and Seventh streets. None of the projects are complete yet, but each one should be completed at the latest in the next two years. Here's what's happening where:
48 Tehama St.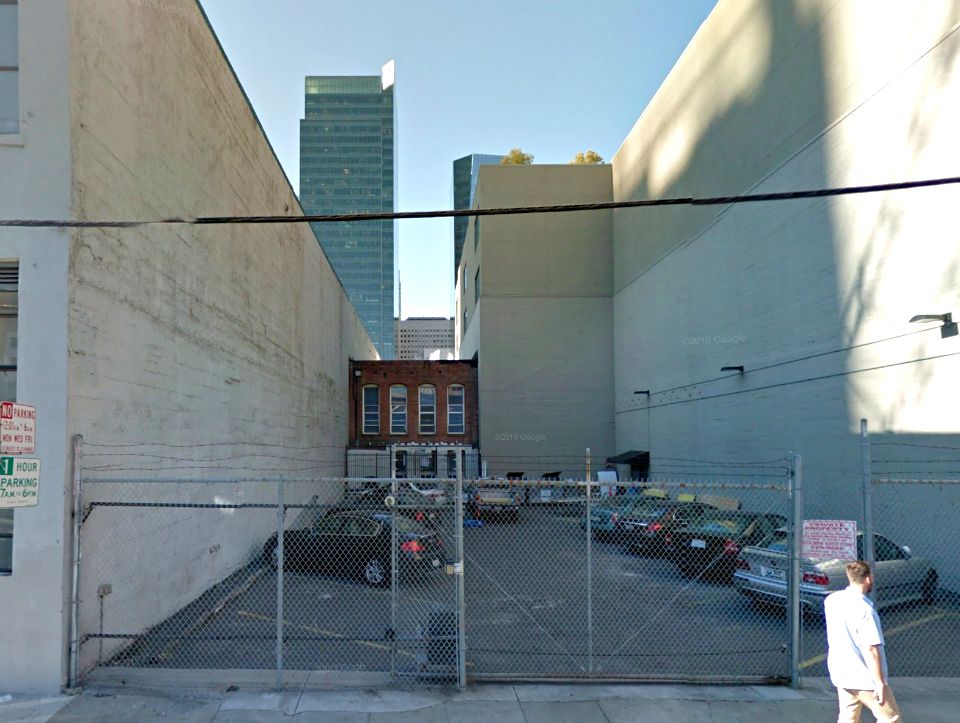 Photo: Google
A 30-story hotel has been proposed for a narrow parcel of land near the upcoming Transbay Terminal, at 48 Tehama St. Curbed reported earlier this year that a Preliminary Project Assessment was filed to construct a 95-room hotel with two floors reserved for residential units. The ground floor would contain 4,900 square feet of restaurant space. 
The project appears to be designed by Komorous-Towey Architects, though their site neglects to mention its function as a hotel. The project has undergone an environmental review, but construction has yet to begin. 
701 Third St.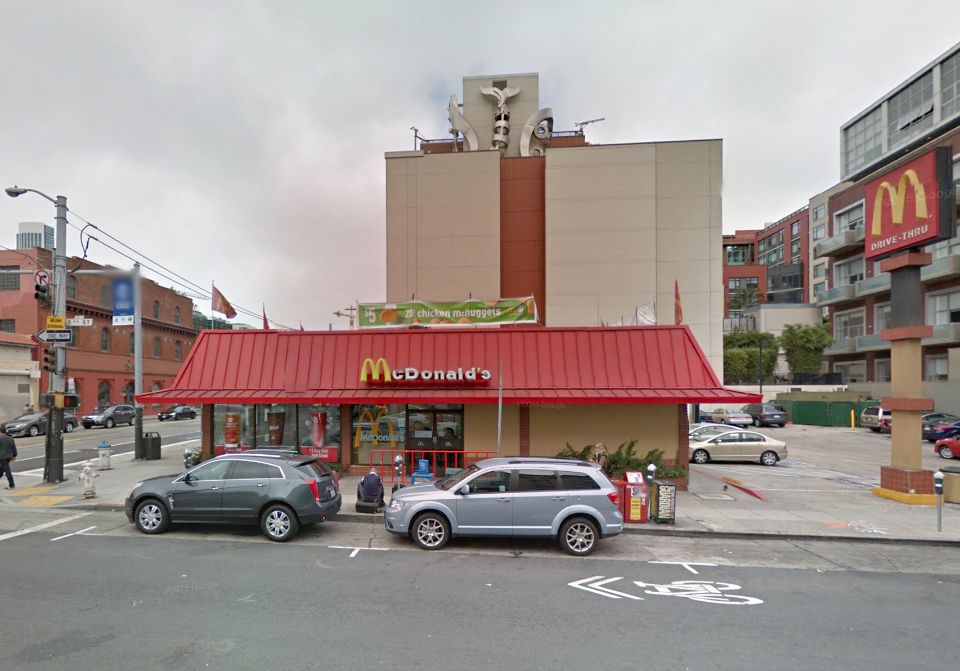 Image: Google
The lot at Third and Brannan that currently houses McDonald's was snapped up by Stonebridge Corporation in 2014. The McDonald's will be demolished to build a 10-story, 225-room hotel, within walking distance of AT&T Park, Caltrain, and the booming area tech corridor.
Stanton Architecture is designing the building, and in an interview with SFGate, architect Michael Stanton said the design would be iconic. "It will be a very distinctive, handsome hotel," he said. "If you think about the locations in San Francisco where hotels should be, this is one of them." The project is still moving through the Planning Department, and thus far, no permits have been filed to begin construction. 
250 Fourth St.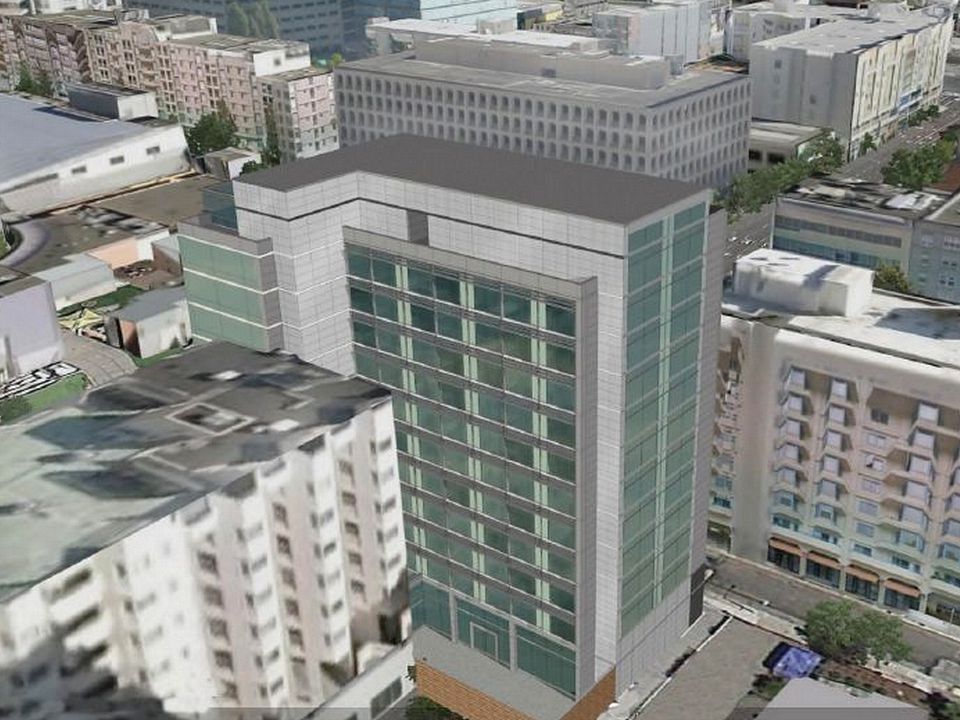 Image: SF Planning Department
Plans were filed in January 2013 to demolish a two-story building that currently houses Olivet Theological University at 250 Fourth St. It will be replaced by a new 11-story, glass-walled hotel, with 220 rooms and 4,265 square feet of restaurant or retail space on the ground floor. The project is currently under construction. 
942 Mission St.

Rendering: Stanton Architecture

A Hampton Inn will soon be opening its doors at 942 Mission St., just two blocks from the Westfield San Francisco Centre. According to Curbed, construction began in April 2013, and the 15-story building will house 174 hotel rooms. 
Hampton Inn's website states the rooms should be available for booking beginning August 24th, 2015. 
1025 Howard St.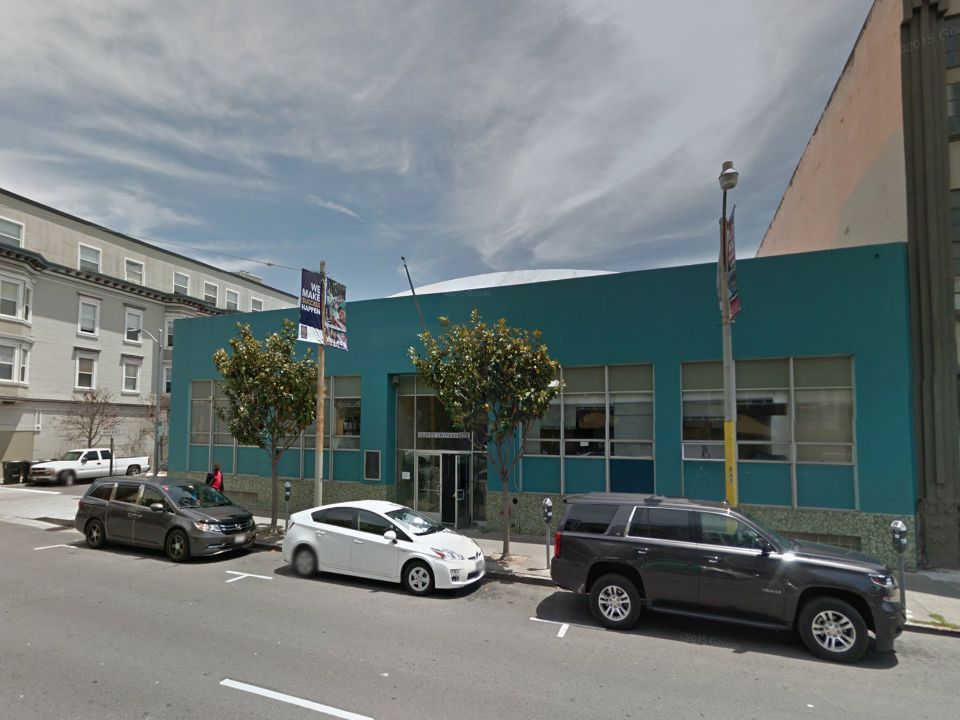 Image: Google
A Preliminary Project Assessment (PPA) was filed in May of this year to construct a eight-story hotel at 1025 Howard St. The blue single-story building on the site will be demolished. 
Stanton Architecture (which is also designing the hotel at 701 Third St., mentioned above) is heading up the project. According to the PPA, the plan is to construct an eight-story building, with the top seven floors taken up by 181 hotel rooms. The ground floor will include 780 square feet of retail space. A 6,900-square-foot parking garage, with space for 13 cars, will be built underground.
1055 Market St.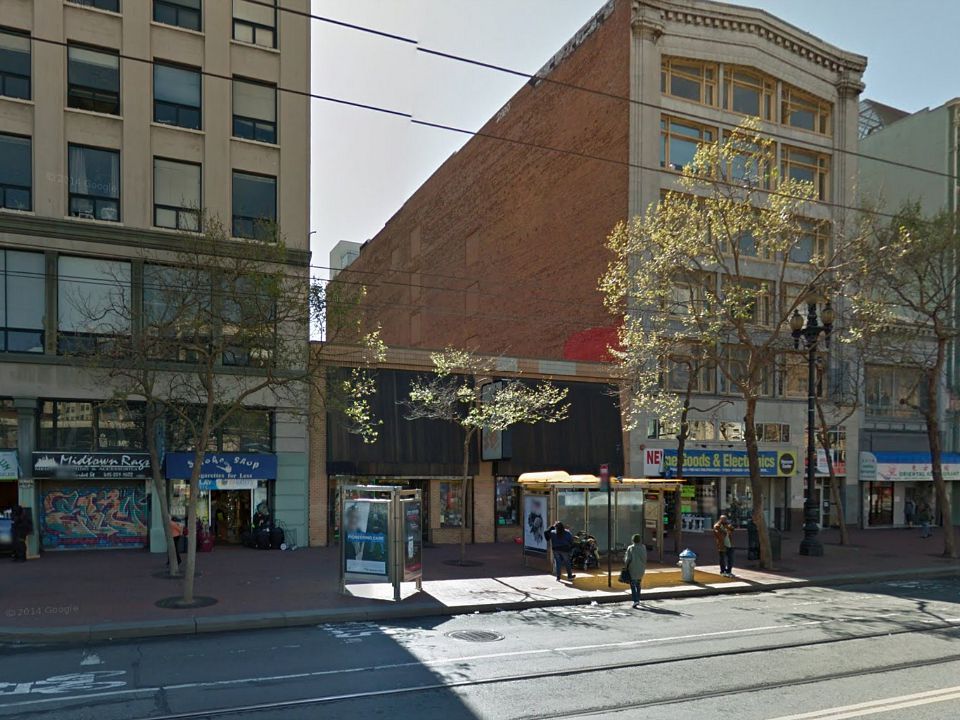 Image: Google
A hotel proposed for the former site of Kaplan's Surplus & Sports Goods is currently working its way through Planning. A PPA was filed in March 2014 to demolish the pre-existing one-story building and build a 10-story hotel with 150 rooms. 
San Francisco Business Times reported on the sale in 2013, and pointed out that the buyers, G and M Hospitality, are the same developers who purchased the future Hampton Inn location at 942 Mission St. (mentioned above). The demolition of Kaplan's and the construction of the hotel has yet to commence. 
45 McAllister St.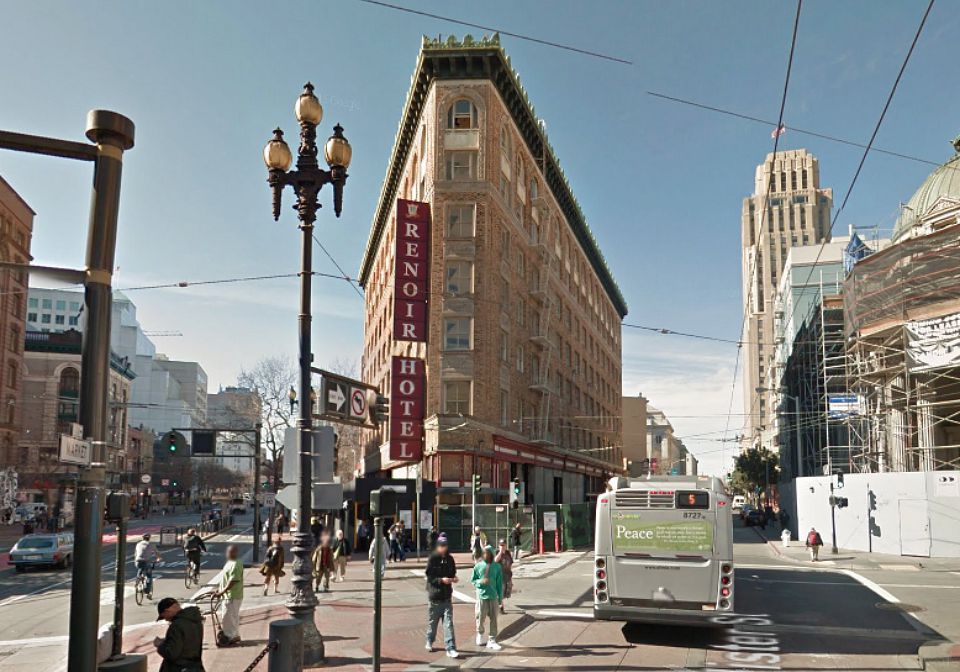 Image: Google
The Renoir Hotel was bought by the Kor Group in 2013, and plans are in the works to renovate it and rename it "San Francisco Proper." According to San Francisco Business Times, the renovation design is being managed by celebrity designer Kelly Wearstler, and the project has a $40 million budget.

The project is currently undergoing Environmental Review, and construction has yet to begin. Construction on the hotel began last year.
1095 Market St.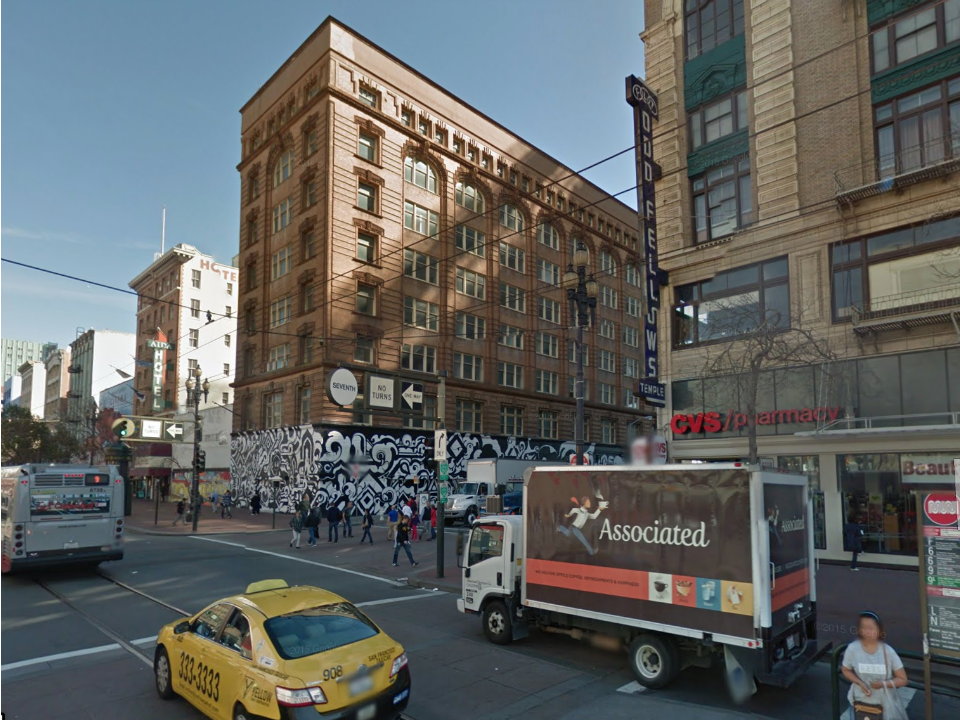 Image: Google
YOTEL, the international capsule hotel company, is launching its first West Coast hotel in San Francisco, converting a historic building at 1095 Market St. The exterior will be kept largely intact, but the interior will be gutted and turned into 203 "cabins," each with a convertible couch-bed, monsoon rain shower and flat-screen TV.
Construction on the building began several weeks ago. According to a press release issued by YOTEL earlier this year, the hotel will open in 2017. 

There are plenty of new hotels headed to the area, but more are in the early planning stages. As a  we recently noted, an additional proposal is on the table to build a 262-unit residential building (12 percent of the units allocated for below market rate housing) and a 235-room hotel with approximately 18,500 square feet of retail space, including a rooftop bar for the hotel. (That's down from 316 dwelling units and 250 hotel rooms originally proposed in 2013.) The project could join the eight listed above, plus even more future developments in the neighborhood.