The Fisherman's Wharf Community Benefit District (CBD) and Fisherman's Wharf Merchants Association last year installed devices to count the people the Wharf attracts, and a review of the data over the past year revealed a few surprises. The groups are using the data to better plan for crowds, and for marketing purposes.
Troy Campbell, executive director of the CBD, said the CBD funded three "people counters" from a company called Springboard, and the Merchants Association saw the value and funded a fourth. They're located on Jefferson Street at the corners of Hyde, Jones and Taylor streets, the last of which has two on opposite corners. The total cost for all four counters is about $8,400 a year, Campbell said.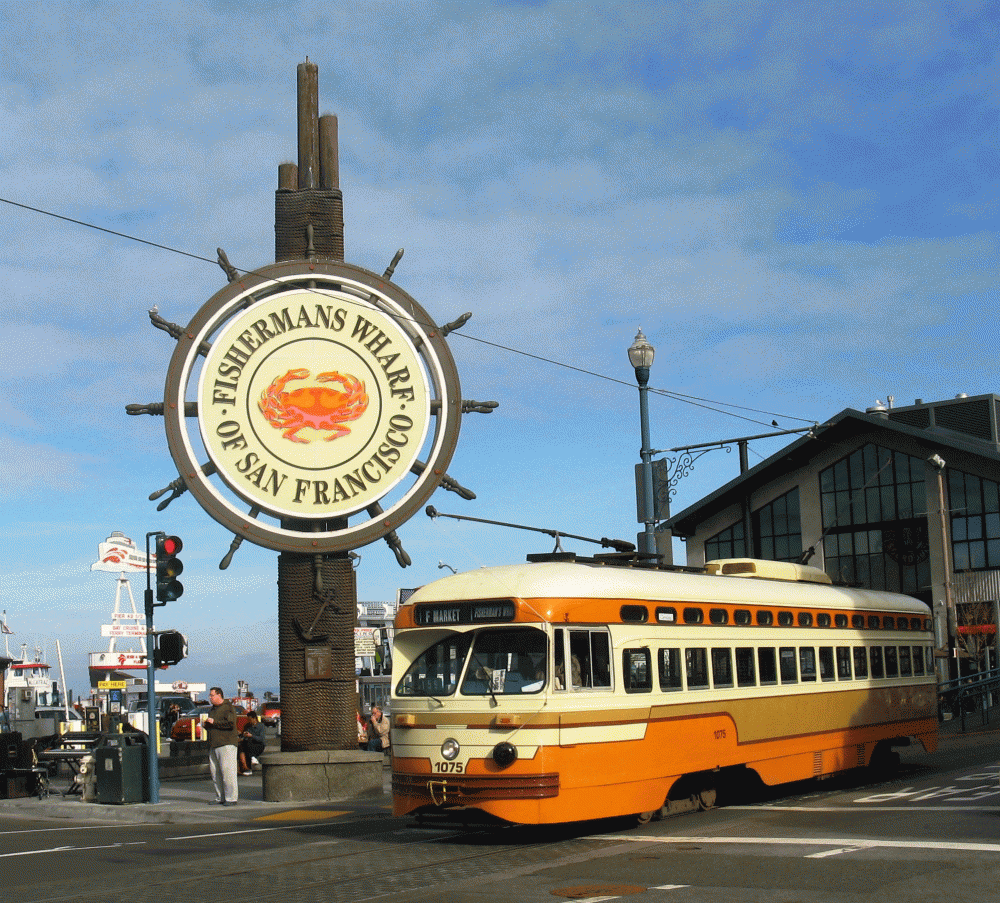 Photo: Fisherman's Wharf CBD
In the past, "We've relied on businesses to share their stats to identify peaks and valleys," Campbell said. "Now we have data that shows the real situation on the street, counting pedestrians. So now we can see our highs, our lows, what our slowest time of the year is, what are busiest time of the year is." The group eventually will share the data on its website.
Since last July, the daily average number of people counted has been about 54,000, Campbell said. That doesn't reflect the total number of visitors; it's just a snapshot from the four cameras on Jefferson. And the counters showed that the area's biggest weekend wasn't Fourth of July or Fleet Week, as expected, but President's Day/Valentine's Day weekend. Saturday, Feb. 14th, 2015, had the highest count at 118,663.
"That was a big shocker," Campbell said. "We thought it would be Fleet Week. We have activities; we have Blue Angels; we have all kinds of things going on. President's Day is a normal weekend at the Wharf." He added, "It was kind of a trifecta: President's Day, Valentine's Day, and the weather was gorgeous."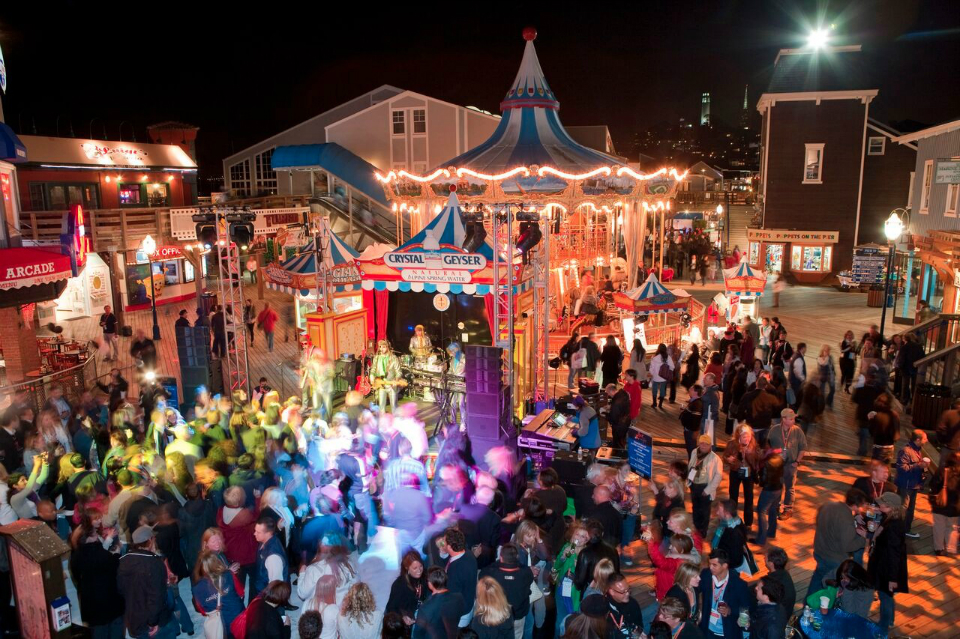 Photo: Courtesy of Pier 39.
Another big surprise, Campbell said, was that traffic on the street between Christmas and New Years rivaled the peak season of June through September. Campbell said he's eager to collect the data moving forward so they can track whether these are trends or anomalies.
This kind of information allows the Wharf groups to better plan in several ways. They can staff up for crowds by requesting more parking control officers and advocating for more city services. They also can use it to plan events. "We don't want to plan an event at the busiest time of year," Campbell said. "We want to plan on slow times when we can increase visitation."
The Wharf can also use the data for marketing, sharing it with those who want to sponsor events to show the kind of volume the Wharf gets and, in turn, the exposure they'll receive. And, they can boast about their numbers to potential tenants looking to lease space.
Businesses at the Wharf can use foot traffic to analyze their performance, Campbell added. It can help an owner track whether sales are up because they had a successful promotion or maybe because there were a lot of visitors that day, or vice-versa: Maybe they had a slow day, but traffic was down.
The top 10 busiest days so far at Fisherman's Wharf, as counted by Springboard cameras:
10. Saturday, Oct. 11th, 2014: 92,225 (Fleet Week)
9. Saturday, July 11th, 2015: 94,764 (Summer)
8. Sunday, July 19th, 2015: 95,861(Summer)
7. Sunday, Mar. 28th, 2015: 95,977 (Spring Break)
6. Saturday, Dec. 27th, 2014: 97,877 (Holidays)
5. Saturday, July 18th, 2015: 101,251 (Summer)
4. Saturday, July 25th, 2015: 103,697 (Summer)
3. Sunday, Feb. 15th, 2015: 108,549 (President's Day weekend)
2. Saturday, July 4th, 2015: 109,664 (Fourth of July)
1. Saturday, Feb. 14th, 2015: 118,663 (Valentine's Day/President's Day weekend)