A fashion-forward block of the FiDi is hosting an open house from 5–9pm Friday to re-introduce two local boutiques that have recently moved.
Legion SF moved last month from its home of nearly two years at 679 Clay St. in Chinatown to 678 Commercial St. And Victor Tung Couture re-opened after a slight hiatus; he was at 654 Commercial St. for seven years and in May moved to 652 Commercial St. next door. His former space is now the home of Point Grey Couture, another high-end boutique.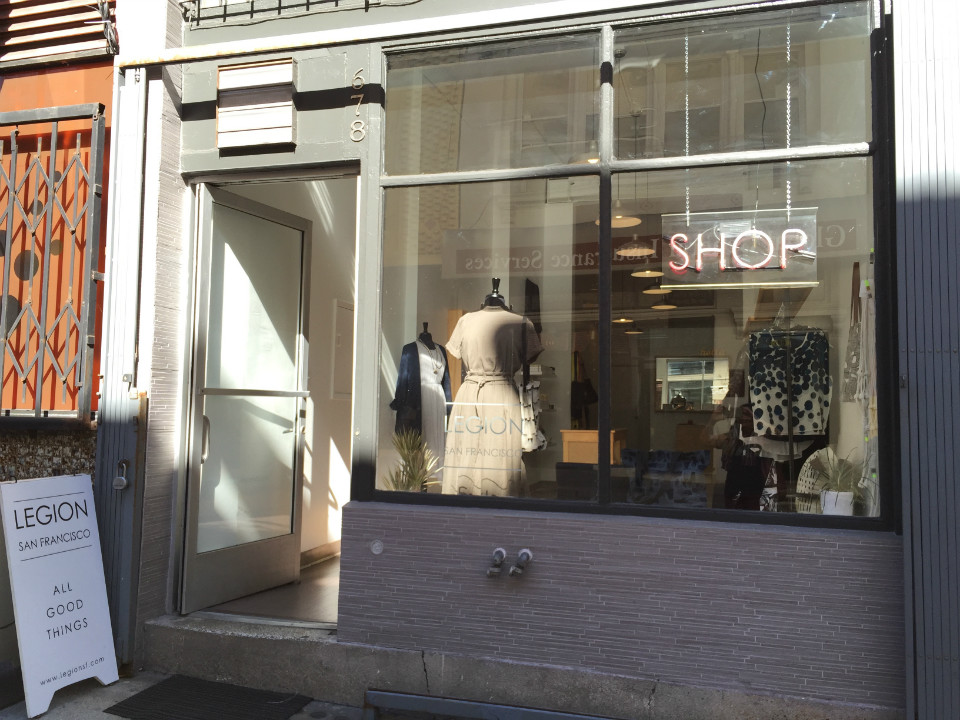 Legion SF.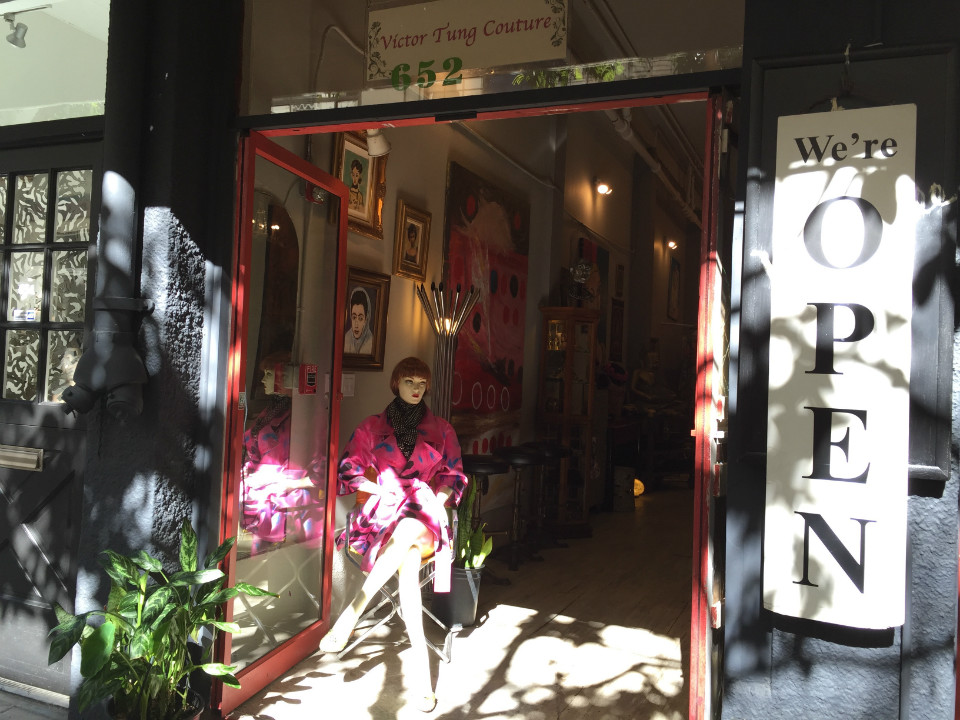 Victor Tung Couture.
Sydney Pfaff, owner of Legion SF, is hosting a grand reopening, and Victor Tung will be open as well. Legion will serve beer from Speakeasy, wine from Cellars 33 and snacks from Doughbies cookies on demand, all locally produced. Ceramics and paintings from Chelsea Wong and Mia Christopher will be on display, and Chapel Hill Coffee Co. at 670 Commercial St. will be open.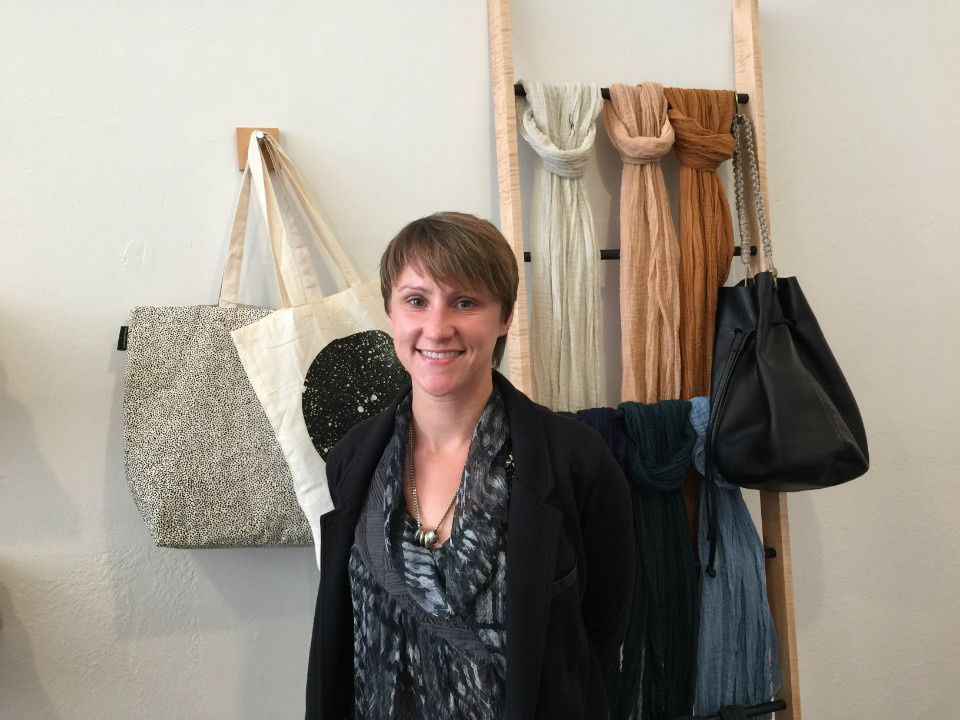 Sydney Pfaff.
The space was formerly Specialists Hair Salon, and it's actually in the same building as Pfaff's previous shop, she said: "It goes through the whole block. My old space is literally right behind me." She likes this space better because it has more natural light, more foot traffic and a more neighborhood feel.
"I have always wanted to be on this block, " Pfaff said. "For as long as I've lived here I've always loved walking down it. My lease was not up; my rent was not raised. I simply saw the open space, and it happened to be my same landlord, so I asked her if I could move, and she said yeah."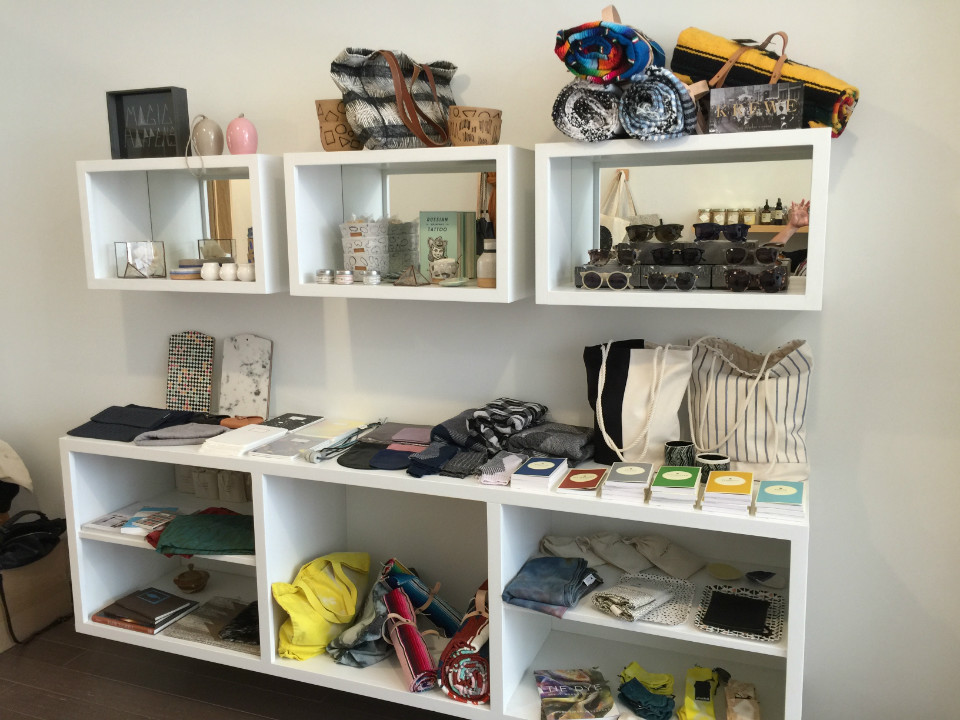 Legion SF.
Pfaff said the block has great foot traffic and is closed to vehicles from 10:30–3pm daily, which makes for a pleasant stroll. She likes the mix of businesses, which include not only the high-end shops but City View Restaurant for dim sum, Mercedes Restaurant for Mexican, Schilling & Co. Cafe for quick, organic lunches, a flower shop, a shoe repair shop and more.
The street is also getting some glitz. Just up the block, Marengo on the Alley, the sister restaurant to Marengo on Union, recently opened (531 Commercial St.), serving upscale sliders with a discerning drinks list. And in the other direction, chef Brandon Jew is planning to open Mr. Jiu's (731 Grant Ave., opposite from where Commercial ends) with a tasting menu and cocktails.
Legion sells women's clothing by independent designers worldwide, made with mostly natural fabrics and unique accents in terms of the stitching or the cut. Prices range from $60–$360 for pieces, including blouses, jackets, sweaters, dresses, skirts, and coats. The shop also sells a range of gift items like soaps, candles, skin tonics and balms, fragrances, scarves, bags, sunglasses, socks, books and notebooks.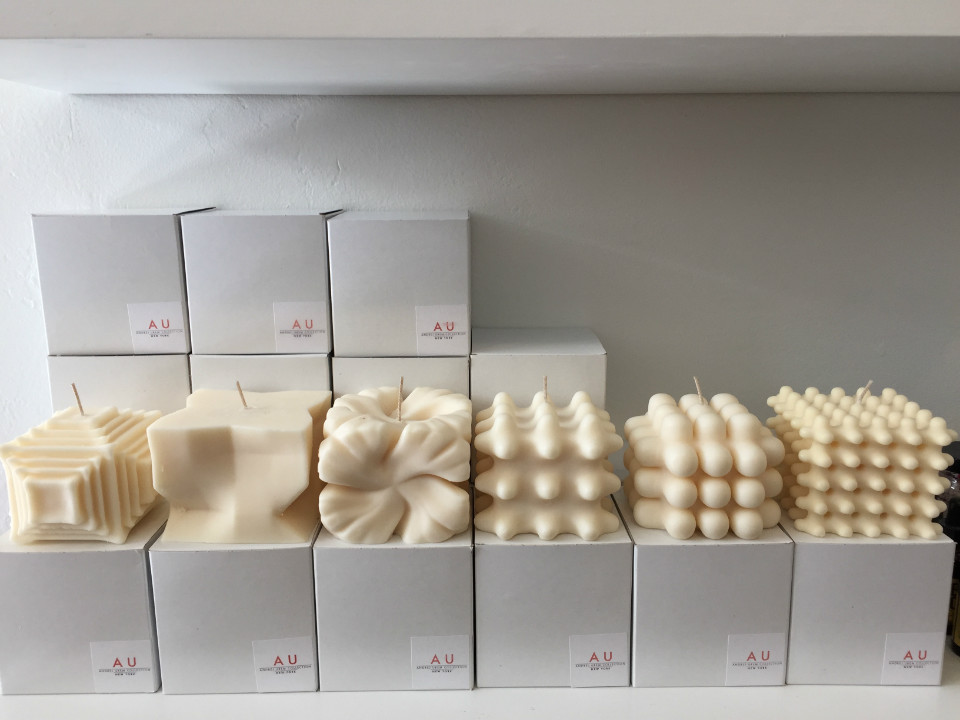 "Architectural candles" at Legion SF.
Look for information on Legion SF's Facebook page for upcoming special events and shopping days with discounts, just in time for the holidays. Pfaff also hosts open houses with art exhibits, which usually take place every other month.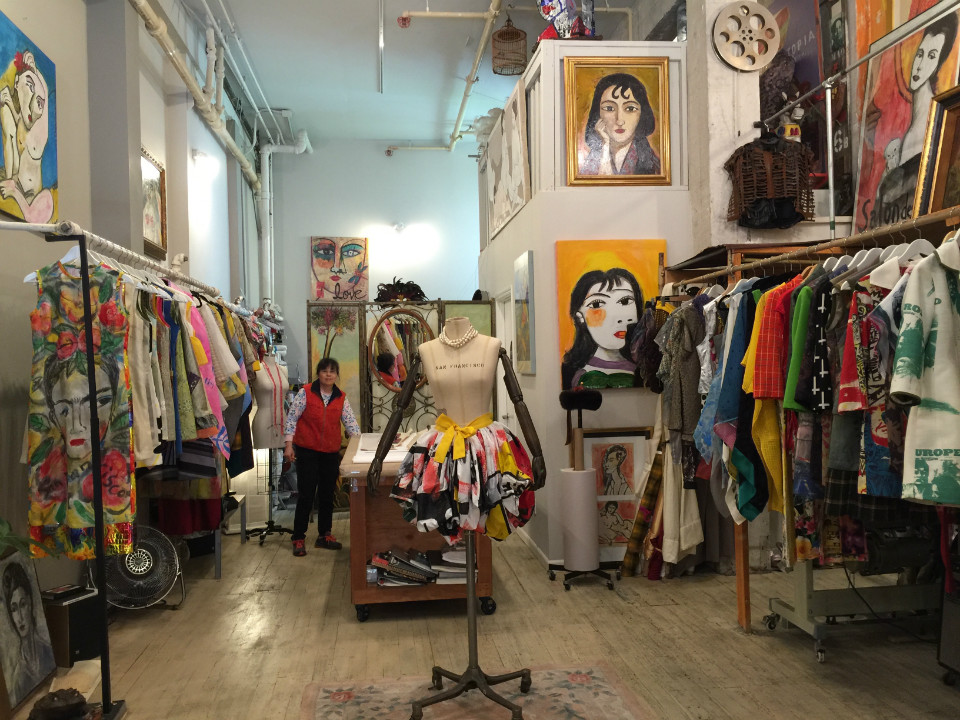 Victor Tung Couture.

Victor Tung Couture, meanwhile, specializes in women's custom and ready-made couture with hand-painted and hand-dyed accents. Everything is one-of-a-kind and made on site in the shop. He describes his clothes as "wearable art;" pieces range from $400 to $2,000.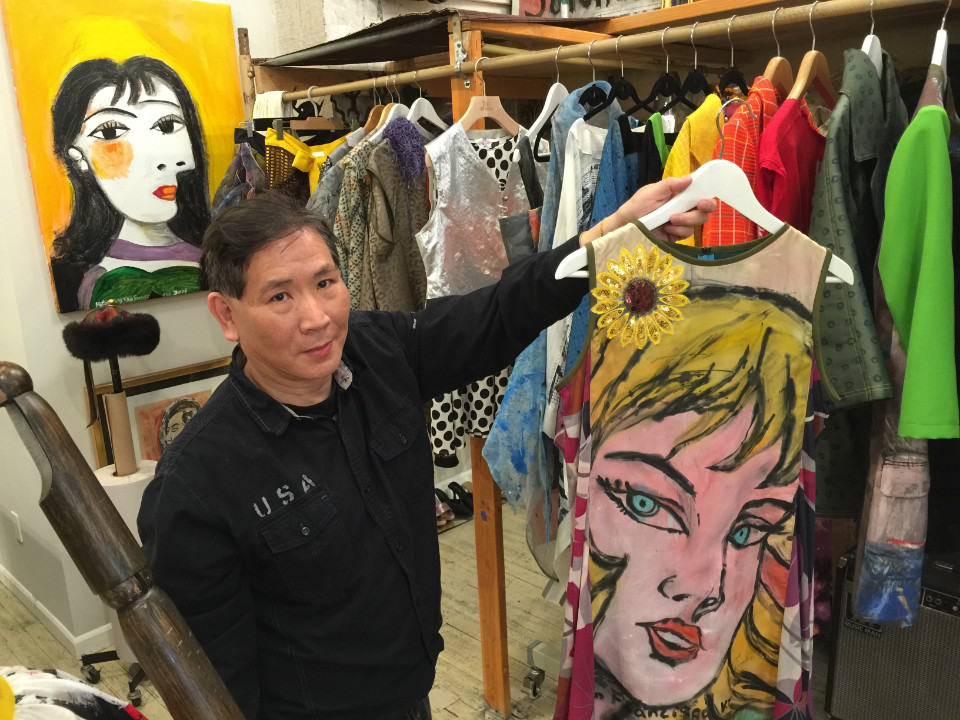 Victor Tung.
"Whatever I feel is pretty, I design it," Tung tells us. "I don't follow the fashion trend. Most people say my designs are more Euro-Asian." Some have a punk-inspired or dystopian look; others have a vintage feel. Tung is also a painter and sculptor whose work is on display throughout the shop.
Victor Tung Couture.
Incidentally, we wrote about the new fashion hub forming from the FiDi to Jackson Square back in May. But recently, La Boutique l'Art et la Mode (414 Jackson St. #101) and Urban Sidewalk (218 Columbus Ave.) have shuttered.