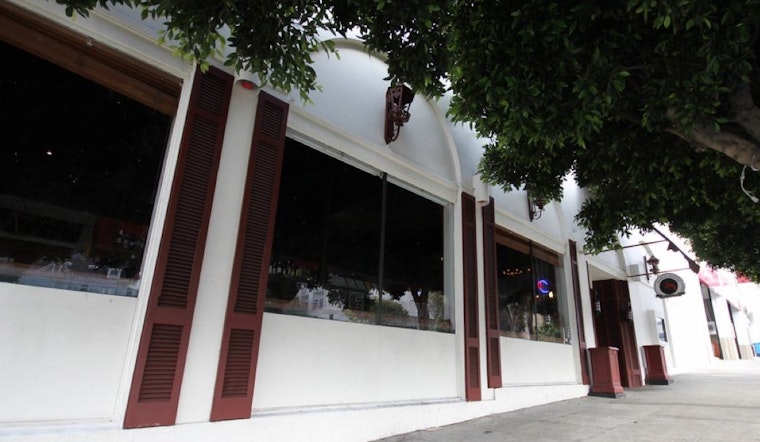 Published on November 18, 2015
While the sprawling historic building at the corner of Van Ness and Pacific has been deemed "one the city's most cursed restaurant spaces", owing to the dozens of eateries and nightclubs that have started and abruptly stalled within its four walls over the past three decades, Roger Lwin says it shouldn't be written off. But that isn't stopping him from playing up that idea with the name of his newest venture, "Hex Bar & Kitchen", which will take over the space at 2080 Van Ness Ave this winter.

Explaining the venue's recent twists and turns, Lwin said he opened Rendezvous Tapas Lounge in 2011 with Mattin Noblia, who appeared on Bravo's Top Chef, at the helm. All went well until Noblia married one of the bartenders and moved to France to start a family. With the name recognition out the door, the restaurant's clientele dropped significantly.
But the weekend nightclub portion continued to thrive, Lwin said, so he accepted an offer from House of Crawfish and Seafood to take over dinner service. A few months later, however, Million Thai lost its Fifth Street location near Westfield Mall and offered to buy Lwin out to take over his 100-seat restaurant, alcohol license and entertainment permit. Uninterested in selling, Lwin allowed Million Thai to become a partner in his business, and they bought House of Crawfish out just four months into their sublease.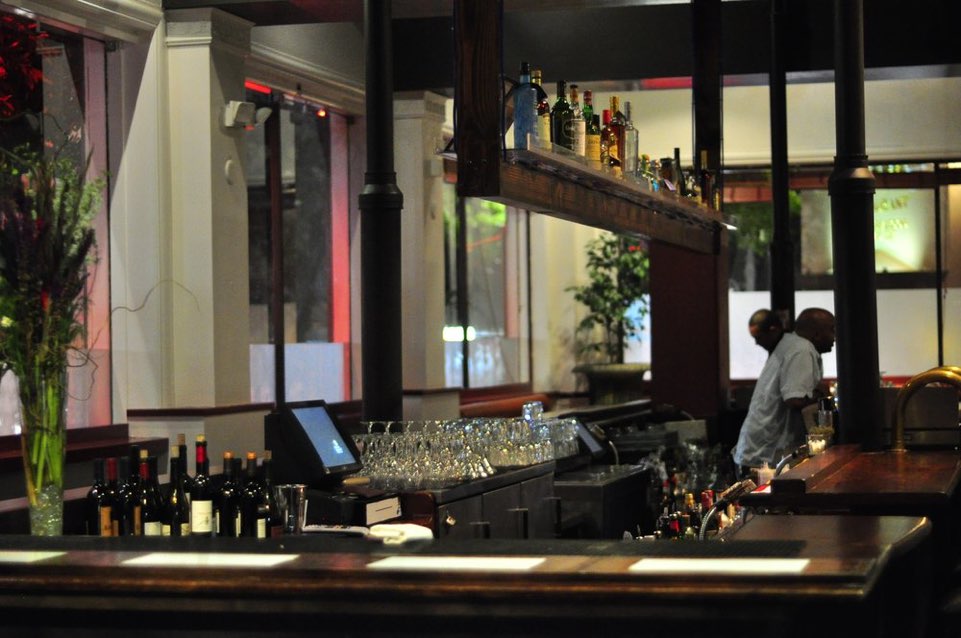 The bar at 2080 Van Ness while Rendezvous Tapas Lounge. (Photo: Ben T./Flickr) 
Unfortunately, the clientele for Thai food and dancing didn't mesh well, Lwin said, so he brought in a new partner last summer to help relaunch the business sans Million Thai.
With the drastic changes the neighborhood has underdone in recent years, like three nearby parking lots becoming luxury condo complexes, Hex Bar & Kitchen will focus on happy hour and late-night dinner service and ditch the nightclub aspect altogether, he said. The food and drink offering will have an international focus, use seasonal ingredients, and will be led by head chef Nadero Miller. Originally from Jamaica, Miller worked under Food Network Iron Chef stars Masaharu Morimoto and Jose Garces, as well as Bill Kim, who opened a restaurant in Chicago with NBA star Michael Jordan, among other ventures. Given how large Hex's dining room will be, Lwin added that they will be replacing cocktail servers with mobile bartenders who will mix drinks table-side from service carts. 
Lwin expects Hex Bar & Kitchen to debut as soon as early December; it'll be open Wednesday to Sunday. Come spring, the plan is to add weekend brunch to the mix.