A new housing development spanning 22-24 Ord Court on Corona Heights will be smaller than originally planned, after a compromise was reached between the builder and neighboring opponents during a Board of Supervisors hearing on Tuesday. 
The project was the first in the neighborhood to be challenged by local residents using a new set of local "interim zoning controls."
All sides tell us they're pleased with the compromise.
Whether or not that's true, the result suggests more challenges to big plans will be coming (and successful) in the future. 
For context, some people in the greater Castro area have been concerned about new "monster homes" ruining the local aesthetics in recent years. In response, the board passed legislation sponsored by District 8 Supervisor Scott Wiener in March requiring that proposed developments that violate the Interim Zoning Controls Legislation receive a Conditional Use Permit in order to get built.
We'll be taking a closer look at the Ord Court saga in the coming weeks, and others like it happening around the city. In the meantime, here's a refresher we recently published about San Francisco's extensive planning process.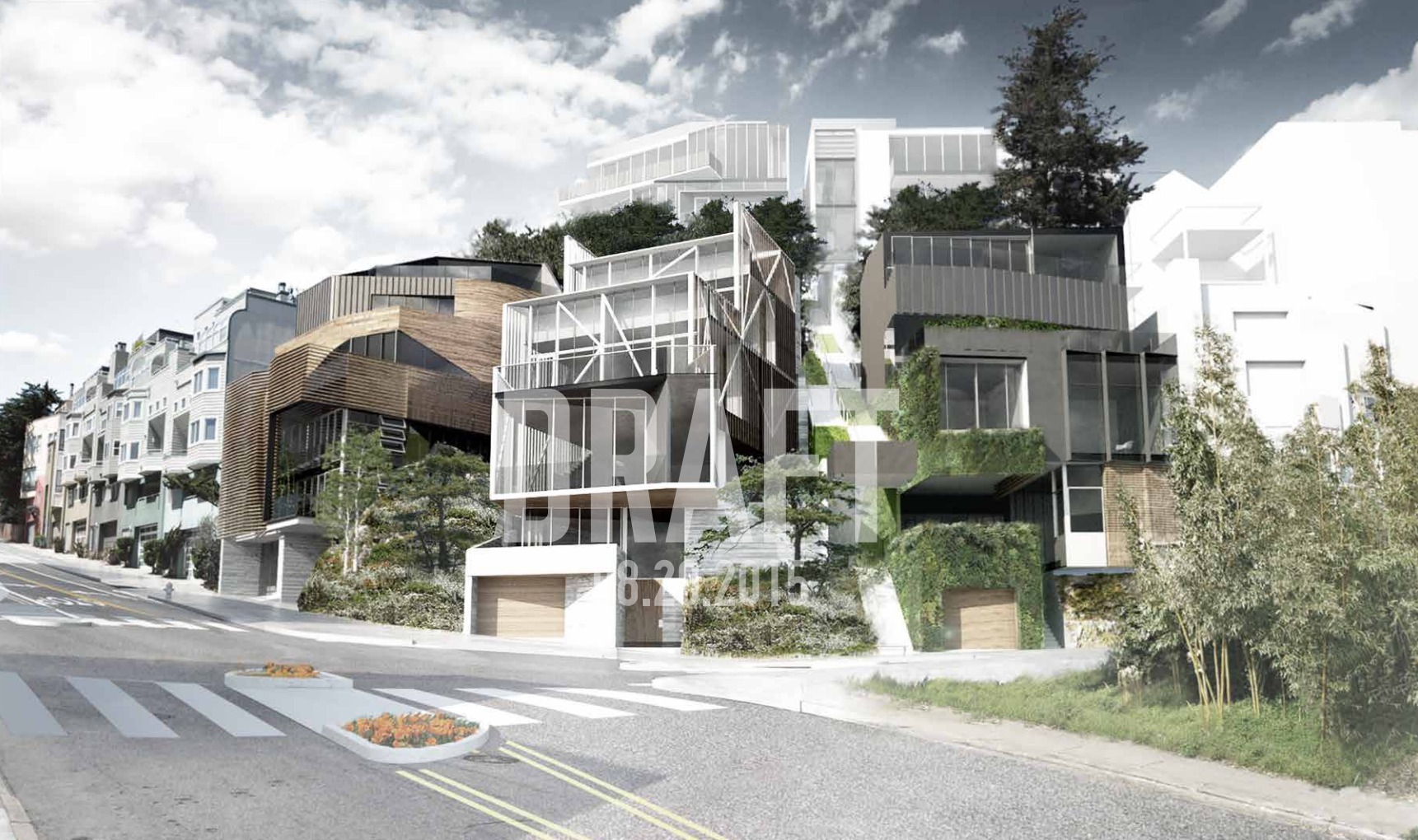 A draft version of plans by the architecture firm Dawson & Clinton for a set of homes at 271, 301-303 Upper Terrace. Documents obtained by Hoodline from a neighbor.