It's been a while since we took a tour of the Inner Sunset food and drink scene. Since then, we've gotten word of a new Indian restaurant, the sudden closure of an Irving tea shop, and the uncertain fortunes of not one, but two, planned bubble tea joints.
At 1386 9th Ave., a new sign on the awning heralds the opening of Moo Dees Indian Cuisine in the former home of Curry Village, which closed in 2014. There's no word yet on when the new spot will open or the type of Indian cuisine in which it will specialize, but it will face some competition, as Dosa Masala, right across the street, has been serving food from the subcontinent for several years now.
Yesterday afternoon, we watched construction paper being taped over the windows at Blanc Cafe (549 Irving), which opened just last May. The space appears to be a bit cursed: Blanc Cafe lasted a mere nine months, while its predecessor, Mellow Mellow Tea Room, only managed to hold the spot down for only 18 months.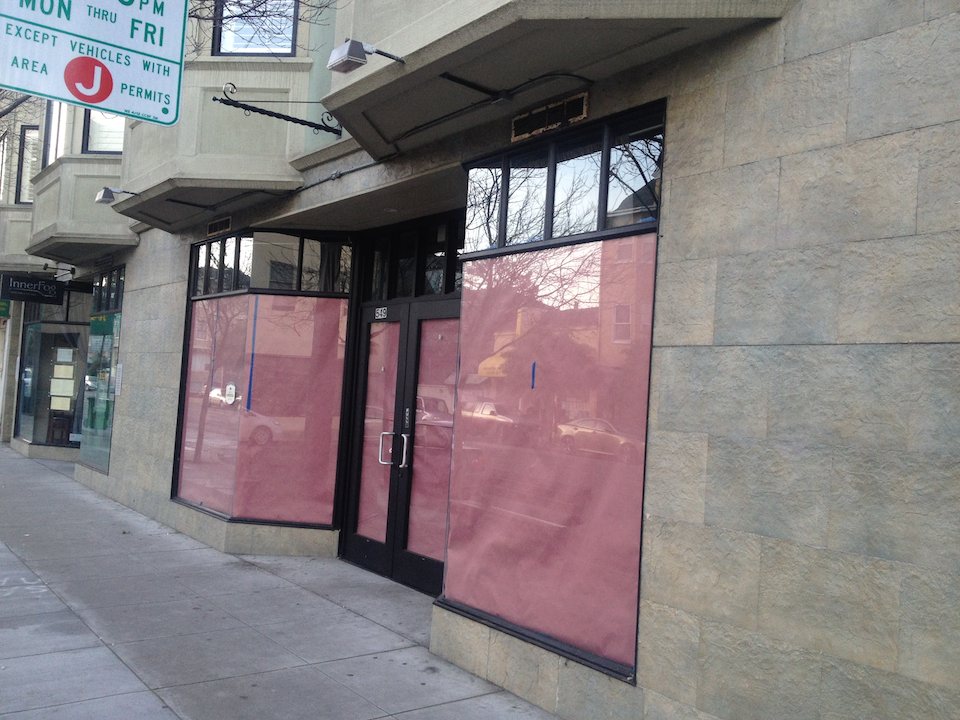 Blanc Cafe closed after nine months; the previous tea room lasted 18 months.
When Blanc Cafe launched, the owners told us they hoped to position the place as a laptop-friendly study spot. Yelp reviews often mentioned how quiet it was, but that may also have been the cause of its demise, as the place rarely hosted enough customers to fill the expanded seating area. According to a NextDoor user, a business called "Poke Time" may be eyeing the space, but we weren't able to confirm that.
There also appears to be some turmoil with bubble tea shops, a Sunset staple. Tea4You, at 646 Irving, was one of three bubble tea shops that announced plans to open in the Inner Sunset last year, but ever-alert tipster Patty C. alerted us that the still-not-open space now has a note on its front door indicating that water service has been shut off.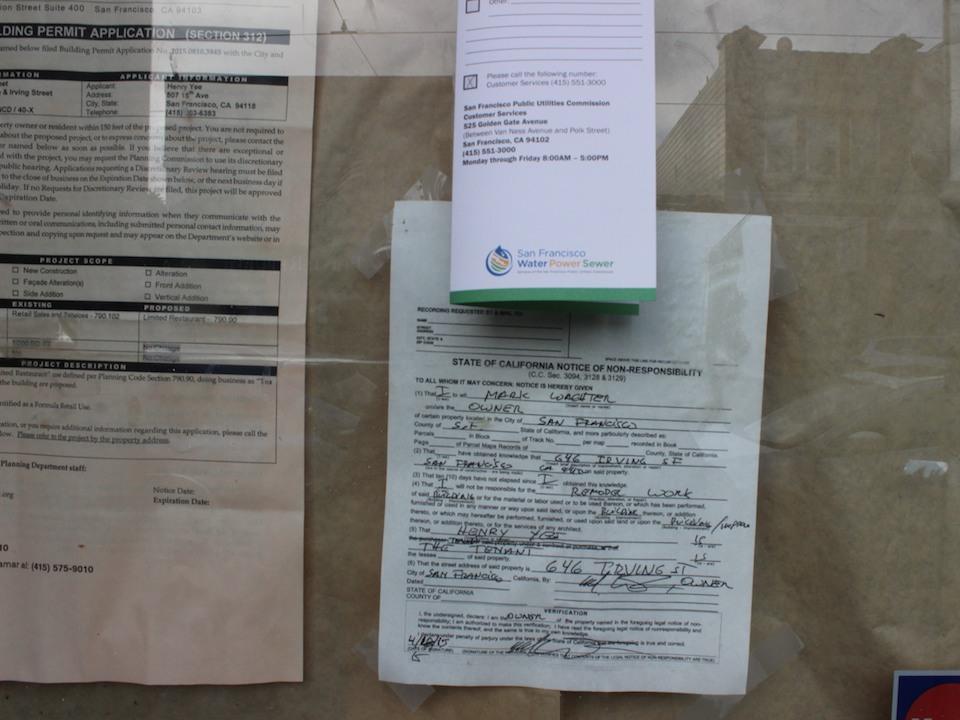 A PG&E shutoff notice and a landlord Notice of Non-Reponsibility at Tea4You.
Below the water cutoff notice, the building's owner has posted a Notice of Non-Responsibility, a form landlords use to indicate that they're not financially liable for any renovations their tenant may have initiated.
Across the street, Mi-Tea, which had announced in December 2014 that it would take over half of the former home of Irving Variety, has also failed to materialize. Since the building's renovation was completed last year, the space's windows have remained papered over, and no new permits have been filed.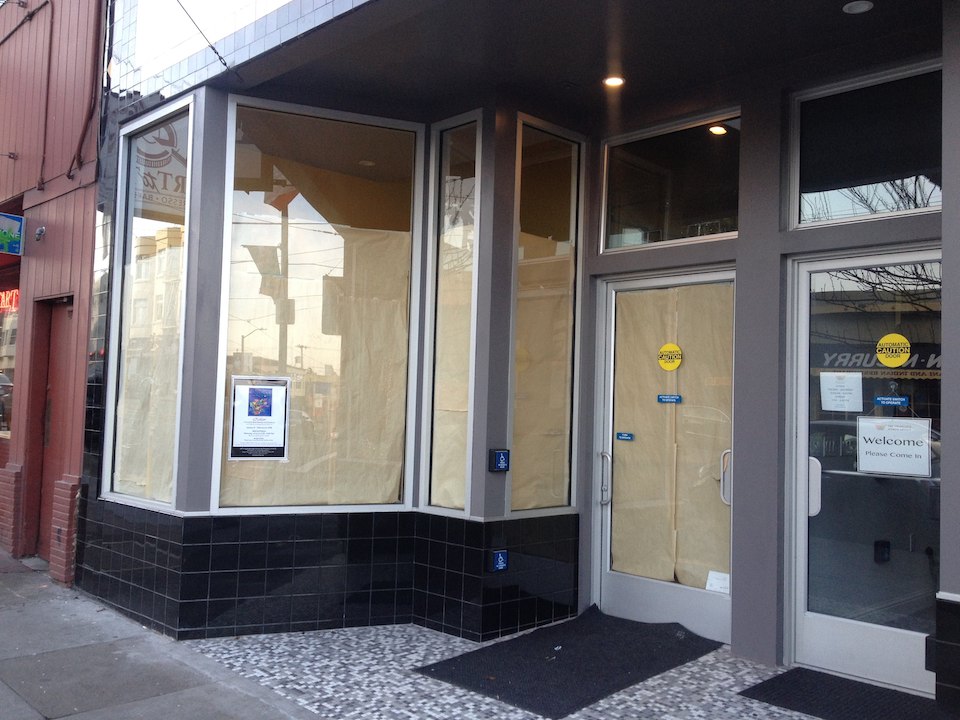 No noticeable progress at the proposed Mi-Tea location at 647 Irving.
Do you know of other new businesses taking shape in the Inner Sunset? Let us know in the comments, or send a note to tips [AT] hoodline [DOT] com.