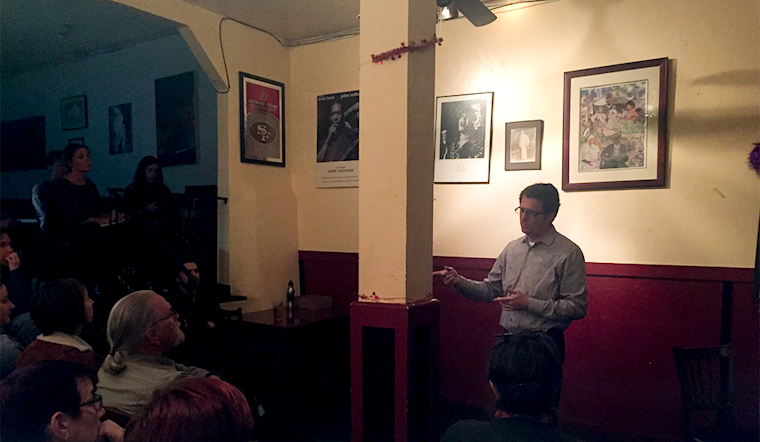 Published on February 09, 2016
Last night, attorney and Tenants Together executive director Dean Preston held the first meeting for his campaign for District 5 Supervisor. He had previously announced on Thursday that he'd be running in this fall's election against the incumbent, Board of Supervisors President London Breed.
While Preston has yet to solidify his stance on some of the key political issues in D5, he said that his campaign strategy will also serve as a process for doing so. The campaign intends to organize in neighborhoods throughout the district, helping locals mobilize around issues they find important, such as affordability, homelessness, and schools.
This strategy, according to Preston, grew out of past community organizing efforts he had carried out with many of the people in the room. One of those efforts is Affordable Divis, which, after multiple meetings, created a Community Plan from neighborhood input—over 500 people, according to facilitators. He'll start with a bootcamp in the Inner Sunset this Thursday; the full schedule of Preston's neighborhood organizing bootcamps can be found here.
"I'm trying to imagine how I will describe these meetings to my neighbors," one audience member asked. "Are these meetings all under the banner of your campaign?"
Preston's response: "You can say that you are going to a campaign meeting. And you can say you are going to a community organizing meeting. Because frankly, in this instance, they are one and the same."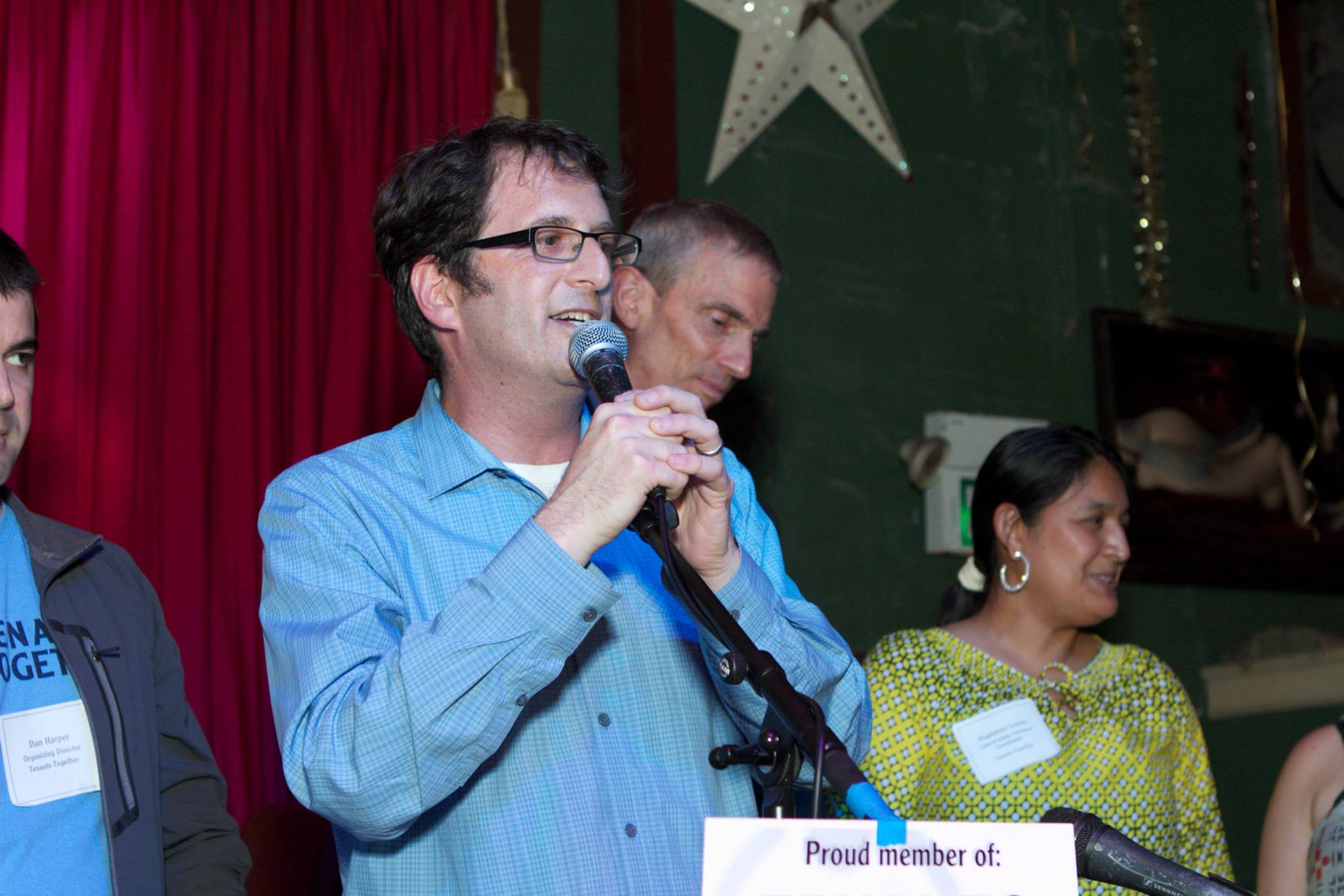 Preston, center, at a Tenants Together event. (Photo: James Lilley)
Preston's unusual campaign strategy is intended to offer a bottom-up approach in a political environment many see as top-down. A common criticism of both the recent zoning change for Divisadero and Fillmore and the proposed Affordable Housing Bonus Program was that they did not conduct enough early community outreach before moving to public hearings. 
It's also a strategy that's worked before in other countries. Ada Colau became the first female mayor of Barcelona last year after drawing up a platform with input from over 5,000 people. She, like Preston, moved from tenant's rights activism into politics.
While national campaigns are known for commencing early, Preston admitted it's unusual for a campaign for city government to begin this far before November. "In my knowledge, it is unprecedented to do this level of outreach this far before an election," he said.
But part of the reason he's starting a full-court press now is because he acknowledges this will be a difficult election. "We will not out-fundraise the board president. I guarantee that. But we don't need to."