Mosu, a new fine-dining restaurant on Fillmore Street, will open its doors to customers this evening. 
The former site of Korean tapas bar Zoomaak has been transformed into a hyper-minimalist dining space, which seats 18—by reservation only. Carved wooden partitions separate out sections of the dining room, highlighting privacy between the walnut-topped tables. 
The restaurant is the work of chef Sung Ahn, who was the chef de cuisine at Michelin-starred Richmond restaurant Aziza, and has also cooked at The French Laundry and Benu. Ahn describes the menu as "contemporary American, but very heavy Asian flavors, especially Chinese, Japanese and Korean."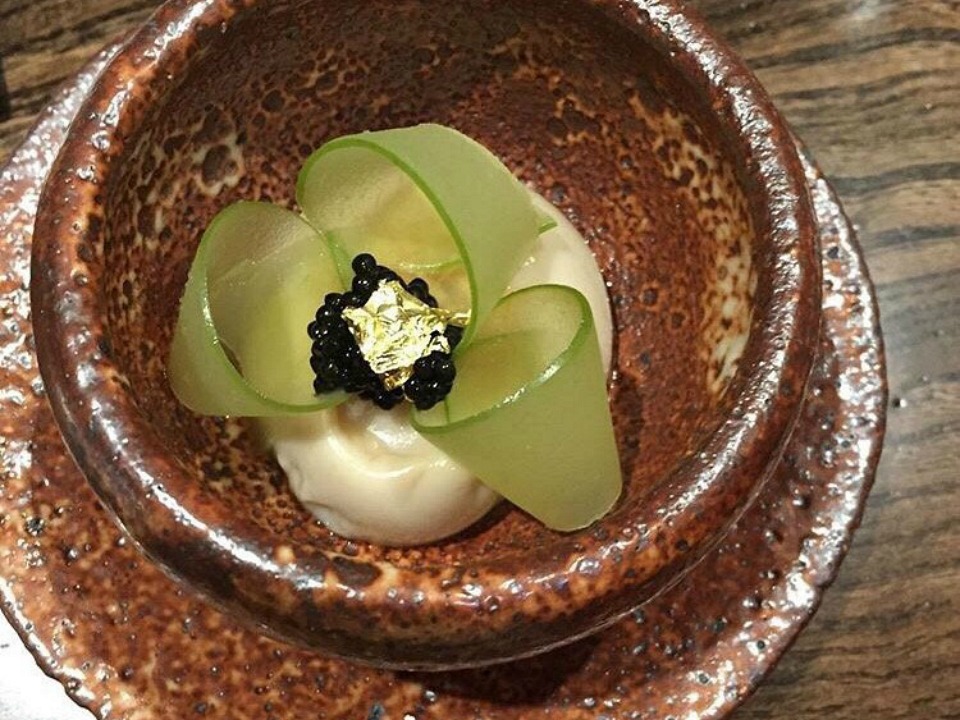 Mosu offers only one tasting menu, which runs a cool $195 per person. Each meal consists of 10-12 dishes, like lamb with preserved pine mushroom, pine vinegar, fermented cabbage and pear, or caviar topped with toasted sesame, apple and soy sauce. 

Mosu will be open from Tuesday through Saturday, from 5:30 to 9pm. Reservations can be made online.