The future of 930 Cole St., the former Cole Garage, has been a hot topic in the neighborhood for months, and most of the neighbors we spoke to hoped it would become a new dining or food shopping option, like the Second Act Marketplace a few blocks away on Haight. But it appears that the former garage is likely to get an urgent care clinic as its first tenant.

According to a recently filed permit with the Planning Department, GoHealth Urgent Care is considering opening a location at 930 Cole. It would be part of an overall expansion push: according to a company statement, GoHealth, which also has locations in Portland and New York, plans to open 12 urgent care centers around the Bay Area over the next 15 months.
For more than a century, 930 Cole operated as a garage. But after Cole Garage moved out last May, owner HC&M Commercial Properties began renovating the space to attract one or more new tenants. Because GoHealth's permit application seeks permission to use only 2,500 square feet, it's safe to assume that the owners have decided to divide up the 9,640-square-foot space, and more new tenants could be on the way.
GoHealth will operate its facilities as part of a joint venture with Dignity Health, which will staff each location. A GoHealth press release states that the company plans to operate the clinic seven days a week, with extended evening hours. Locations will contain basic lab equipment and X-ray machines.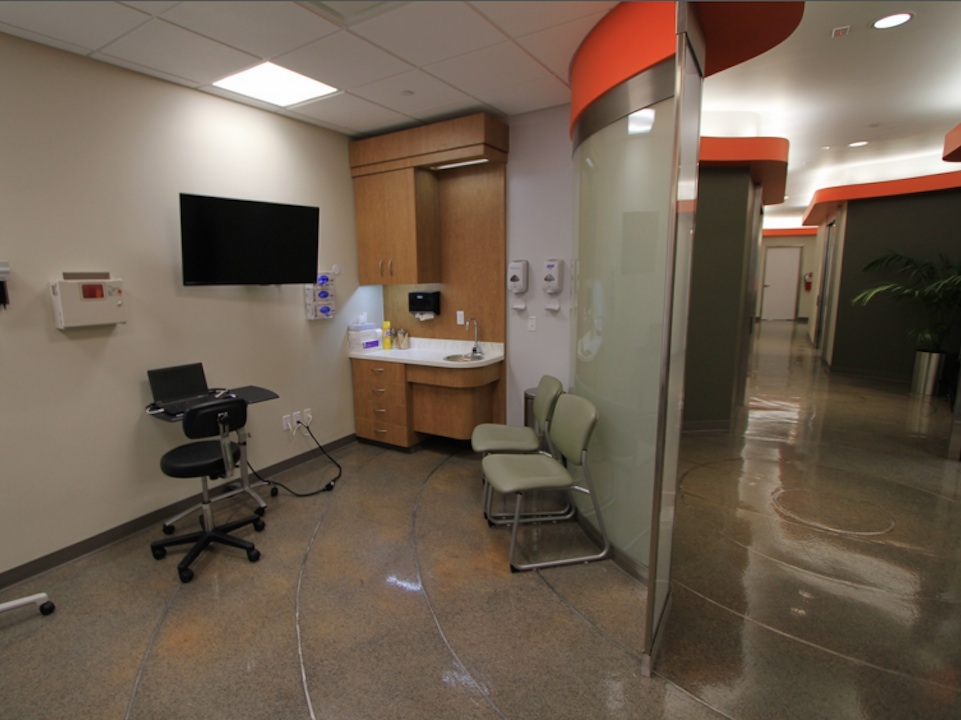 Interior of a GoHealth urgent care clinic. (Photo: via MCG Architecture)

A promotional video notes that the company offers "award-winning clinic design," with features like privacy glass that switches from clear to opaque with the flick of a switch. Dignity Health, which provides healthcare in 21 states, claims to be the state's largest hospital provider.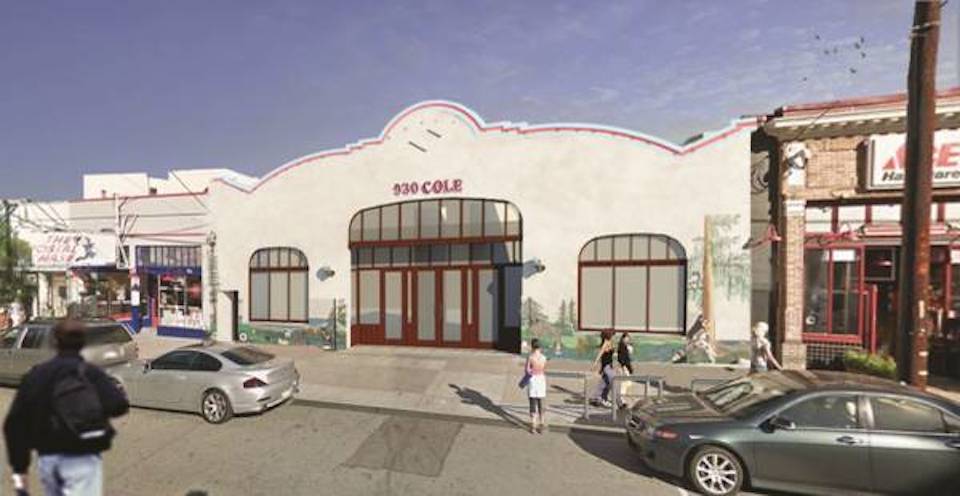 Rendering of 930 Cole, post-renovation. (Image: via HC&M Commercial Properties)
If GoHealth's application is approved, Cleveland-based MCG Architecture will design the proposed Cole Valley clinic. MCG designs spaces for industrial and commercial clients across Canada and North America, including Bed Bath and Beyond, Ikea and Ross Dress For Less. So far, contractors working on the space have preserved the mural on the building's facade, which memorializes beloved pets who lived in the area.
We'll stay on top of the progress of GoHealth's permit application, as well as other possible commercial tenants for 930 Cole.