Much of the commentary on the negative impact of Super Bowl 50 on businesses has been focused on those directly adjacent to the Super Bowl City event, in the FiDi and near the Embarcadero. But even in SoMa, farther away from the action, small businesses are saying they saw a significant drop in revenue during the festivities.
Earlier this week, the South Beach Mission Bay Business Association (SBMBBA) sent out a survey asking its members whether Super Bowl 50 had been good for business, bad for business, or didn't affect business. It also asked about other issues unrelated to revenue, including whether employees had difficulty making it to work on time or deliveries showed up late. 
"From the cumulative comments received by [SBMBBA] businesses, it is clear that during the event, local businesses were doing a fraction of their business," wrote the SBMBBA's Patrick Valentino in a statement released this morning. "Many small businesses lost revenue, and in some cases had increased costs, due to forecasts of heavy auto and foot traffic that never materialized." 
The SBMBBA's survey is in line with what we heard from the majority of FiDi businesses we spoke with during and after the Super Bowl. Though a handful saw better-than-average business, many told us that revenues had dropped dramatically as regular customers steered clear of downtown. 
"Imagine if you learned that for the two weeks of the Super Bowl event, your salary would be cut back by 50 percent," Valentino wrote in his statement. "You certainly wouldn't be too happy. We cannot ask our small businesses to help underwrite the cost of the event. It simply is not fair."

Representatives from the Super Bowl Host Committee spoke to the SBMBBA before things ramped up, but according to board member and Brickhouse Cafe co-owner Kim Kobasic, they scared businesses into over-preparing for crowds that never materialized.
"We overstaffed, we turned away catering business, and it was just crickets," Kobasic said. "It's almost as if we were expected to foot the bill for a party we weren't invited to."
Brickhouse also saw a "total, unexpected loss from regulars ... We literally saw half of our regular business at this time of year," Kobasic said.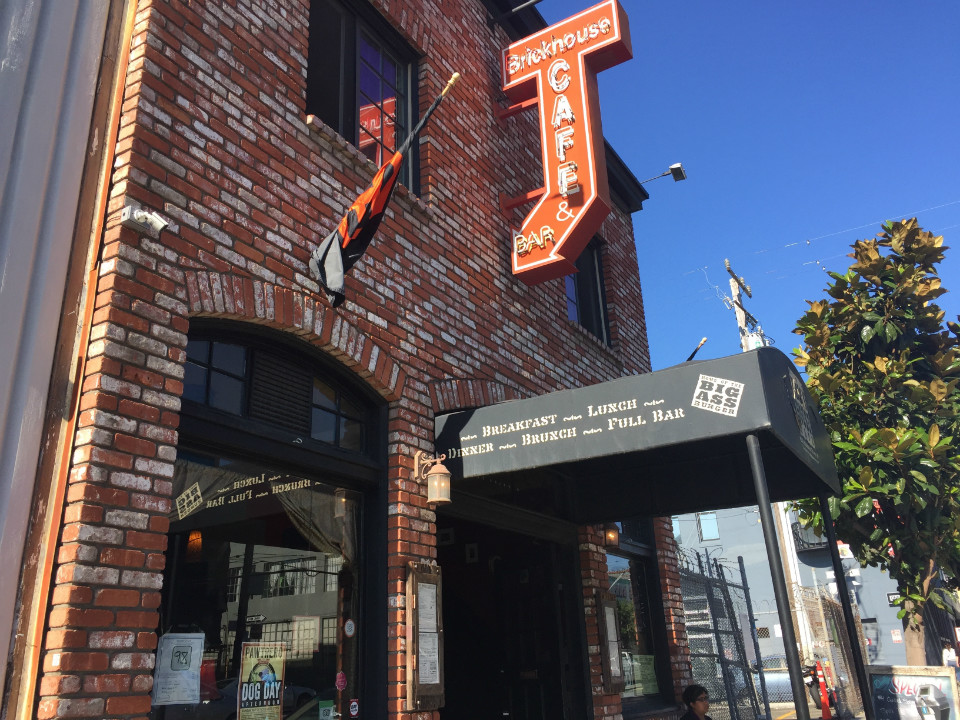 Valentino corroborated Kobasic's complaints in his statement. "Locals and regulars appeared to be staying away, due to the hype of crowds and traffic ... Office workers telecommuted or worked from alternate locations due to fear of traffic, resulting in a sharp decline in daytime foot traffic." SBMBBA members also reported that catering orders were down significantly.

Even Super Bowl weekend itself didn't yield supersize crowds. "We only had a few tables come and watch the Super Bowl," said Tat Truong of Ozone Thai. "I put on a lot of staff. I expected a lot of people."
Restaurants and bars weren't the only ones who saw a downturn. Even neighborhood-serving businesses like nail and hair salons and dog groomers were affected, Kobasic said. Customers canceled appointments to avoid the threat of heavy traffic, even though it largely materialized only during the weekend.
"We experienced significant cancellations during this past week because our customers were 'scared' of crowds and not being able to find parking," Zaza Salon owner Rachel Cheng noted in the statement. Many clients who come from north of Market cancelled, and locals just plain stayed away. We lost money, for sure."
Valentino's statement concludes with a call to action for city officials. "The South Beach Mission Bay Business Association would like to hear from city officials on how: 1) the City will help compensate small businesses that lost money during the Super Bowl activities, and 2) how will the City better plan in the future to avoid this costly burden on small business when planning large events."
At least two city officials are already taking action to address the issue. As the Examiner reported yesterday, District 6 Supervisor Jane Kim and District 3 Supervisor Aaron Peskin—whose constituents appear to have been most affected by the drop in revenue during the Super Bowl event—have called for the city to set up a fund to reimburse businesses that suffered losses.