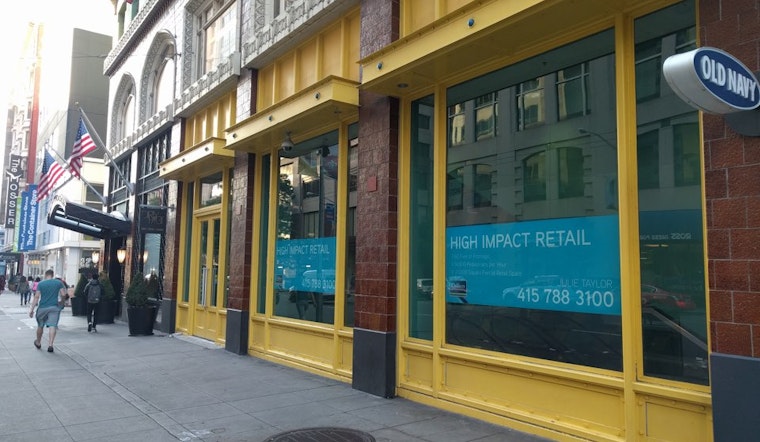 Published on February 09, 2016
Downtown denizens, take heed: It looks like Trader Joe's is eyeing a vacant storefront just off Market on Fourth Street.
According to Planning Department records, the national grocery chain requested a project review meeting late last year to confirm the approvals process for potentially opening a location, complete with groceries and alcohol sales, at 10 Fourth St.
We've reached out to the Trader Joe's corporate office to hear more about their plans for this 21,000 square foot space and have yet to receive a response, so don't get your hopes up just yet. But, it's easy to see why the company would be interested in this location — it's surrounded on all sides by public transit, shopping, offices and a number of Mid-Market residential developments expected to gain approval or break ground this year.
And, most importantly, there are few full-service grocery options in the immediate vicinity. The closest grocery store is Bristol Farms in the basement of Westfield Center at Fifth and Market. Patrons on Yelp regularly note its premium pricing and latest food safety rating: 54/100, which is considered "poor" by the Department of Public Health. Other than that, there's a sparse selection of groceries at City Target around the corner, or the full gamut at Whole Foods, which is about a ten-minute walk away, at Fourth and Harrison.
We're keeping a close eye on this location and will report back once we learn more. In the meantime, let us know in the comments if you'd support the idea of Trader Joe's moving into the area.