Before the city's coffee shops were filled with laptops, Internet cafes were among the few places to access the World Wide Web outside of the home. The Lower Haight once boasted one such spot: the Horseshoe Cafe at 566 Haight St.
Said to be the first Internet cafe in the nation, the cafe opened in the 1990s, and endured until it caught fire and closed in 2005. Curious about its history, we dove back in time, dug up some old photos, and talked to a couple regulars. Here's what we learned. 

566 Haight is presently home to Laundry Locker, but before it was painted black and filled with laundry kiosks, its storefront was a dark rust red. Inside was a large circular table with outlets for laptops, and lining the walls were several Internet stations, each with their own desktop computer. 
Horseshoe was part of SF Net, an "electronic bulletin board system" that offered patrons coin-operated public access computers. Created in 1991, the system filled a niche, since many people didn't have home computers. SF Net created chat rooms and message boards to allow its patrons to talk to each other, and provided access to games through FidoNet.
Many of the coffee shops that operated under SF Net are still around today, like BrainWash in SoMa, Caffe Roma in North Beach, and Muddy Waters. But at the time, communicating with other people via the Internet was a new, fantastical idea, as evidenced by this amusing Primetime segment from 1993, which features Horseshoe Cafe at the 3:10 mark:
Horseshoe was the Lower Haight holdout, open from 6am to midnight every day and offering P.O. boxes, faxing, scanning, copying and printing services in addition to Internet access (which, towards its final days at least, cost $7 an hour). 
"[Owner] Robert could always be found sipping from a yerba mate gourd from his native Paraguay," remembered Eddie Codel, who lived in the neighborhood. "He walked with bit of a limp and ruled with an iron fist when he found it necessary. He had no time or temper to deal with anyone who acted shady or made demands of him. It was his way or back out on Haight Street." [Note: as commenter Michele notes, the cafe was owned from 1990 to 1997 by Frank Sweis—it seems Robert may have taken over later, but feel free to let us know if you know more about the business' ownership.]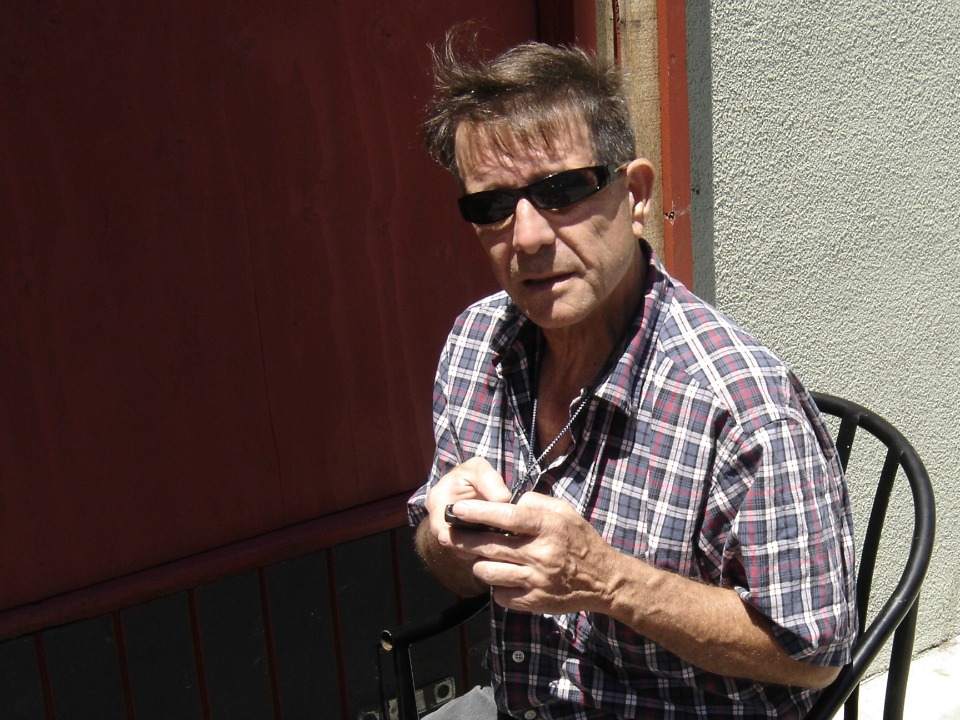 Robert, the owner of Horseshoe Cafe (Photo: Eddie Codel/Flickr)
"My friends' favorite thing to do was go to the Horseshoe for coffee and hang out there until Toronado opened across the street," Alisa Scerrato (a Hoodline contributor) told us. "I remember is how strong the coffee was, like rocket fuel. My friends used to joke around that you had to have a few beers after drinking coffee at the Horseshoe just to balance yourself out."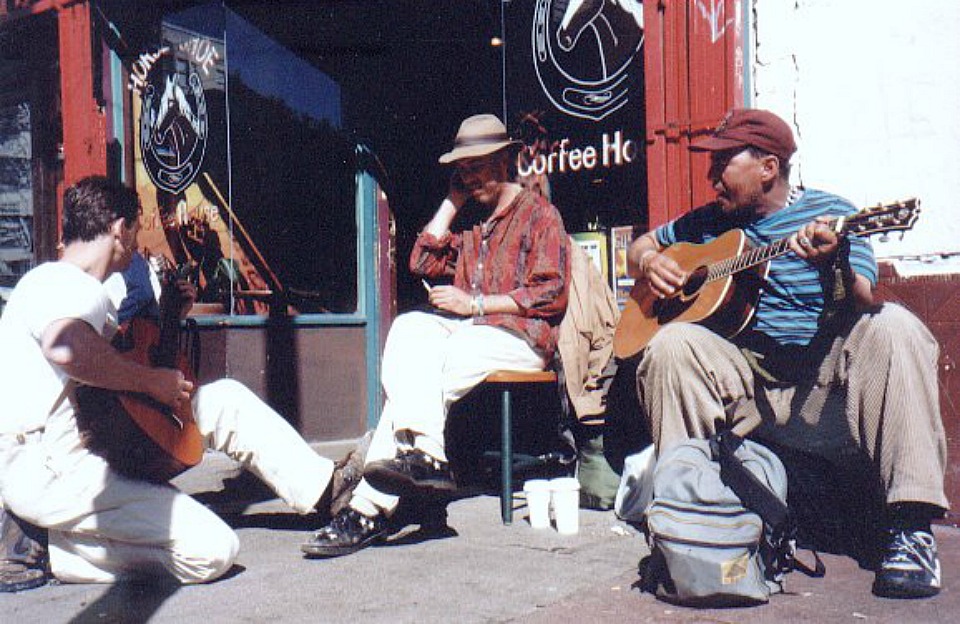 A jam session outside Horse Shoe Cafe, 1997 (Photo: Tono Rondone)
"The thing I remember most is flyers all over the walls at the Horseshoe advertising support groups for crystal meth," said Scerrato. "A certain type of crowd definitely hung out there, and it's not to say they were all strung out on meth by any means, but there was definitely a strong presence of it—you could sense it, and not just by the flyers. I also remember a lot of ads for AIDS support groups on the walls." [Note: Scerrato clarifies in the comments that she "didn't mean to insinuate that the Horeshoe was full of tweakers by any means—it attracted a very diverse crowd."]
But Horseshoe Cafe wasn't just host to the musicians and degenerates of bygone Lower Haight. It was also campaign headquarters for former District 5 Supervisor Matt Gonzalez, who ran for Mayor in 2003 to replace two-term Mayor Willie Brown.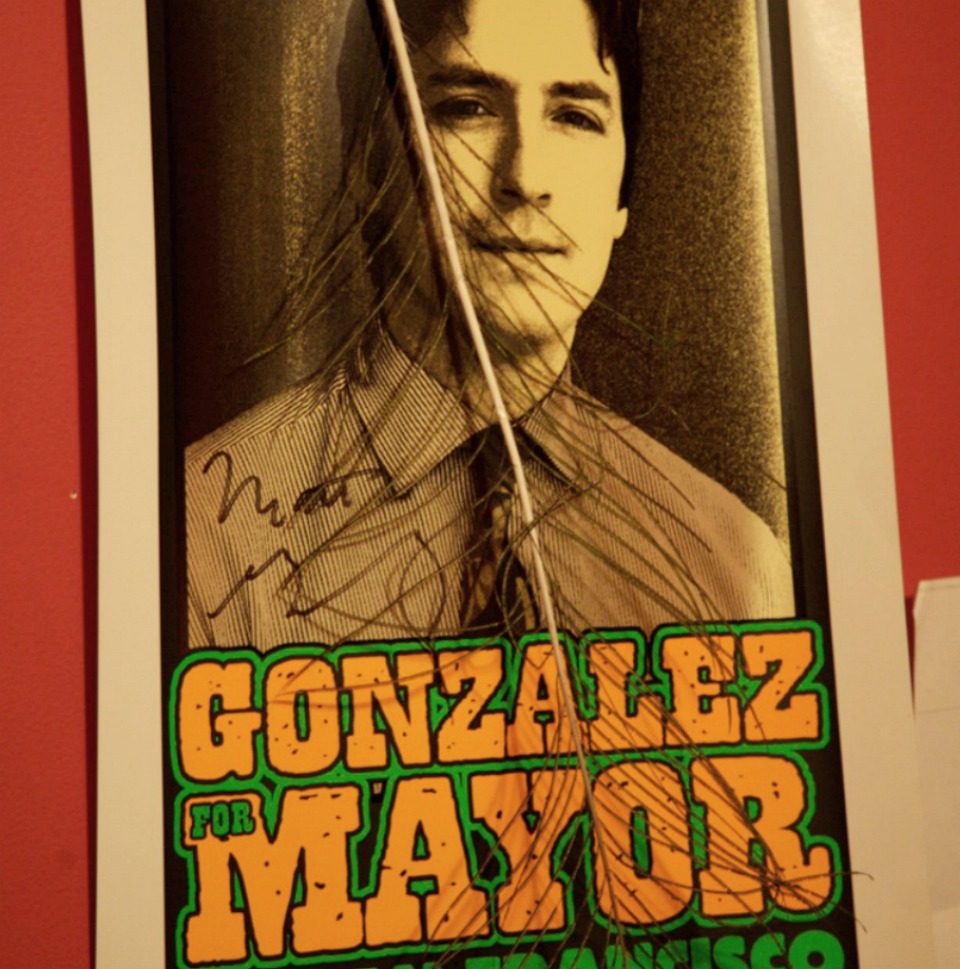 Photo: Scott Beale/Flickr
Gonzalez was a late horse in the race, but managed to secure endorsements from the Bicycle Coalition, the Green Party, and the Deputy Sheriffs' Association. After a long an arduous campaign, Gonzalez lost to Gavin Newsom, with the city split 47.2 percent to 52.8 percent.
Long legacy though it had, Horseshoe Cafe's tenure ended in flames. The building caught fire in May of 2005, and the damage was extensive. 


A three-alarm fire took out two apartments and Horseshoe in 2005 (Photo: Salim Virji/Flickr)
"A faulty fan in the bathroom was the culprit," said Codel. "Robert, the owner, said he didn't want to reopen." And thus ended the life of the Lower Haight's, and maybe the nation's, very first Internet cafe.
Do you have any memories—good or bad—of Horseshoe? Any other long-gone Lower Haight businesses that you wish were still around (hint: here's a few from the 1990s)? If so, let us know in the comments.