Tucked behind the Harvey Milk Photo Center is an oddity that is easily missed. A 23-foot-wide sandblasted labyrinth, ringed with mosaic tiles, is hidden behind a low wall. Opened in April 2007, the labyrinth and landscaped garden offer a space for reflection and meditation away from the hustle of Haight Street, just a few blocks away. 
The labyrinth was the brainchild of Janet Scheuer, a member of Friends of Duboce Park. Scheuer told the Chronicle that she was a labyrinth aficionado, having walked them in places as far-reaching as New Mexico and France.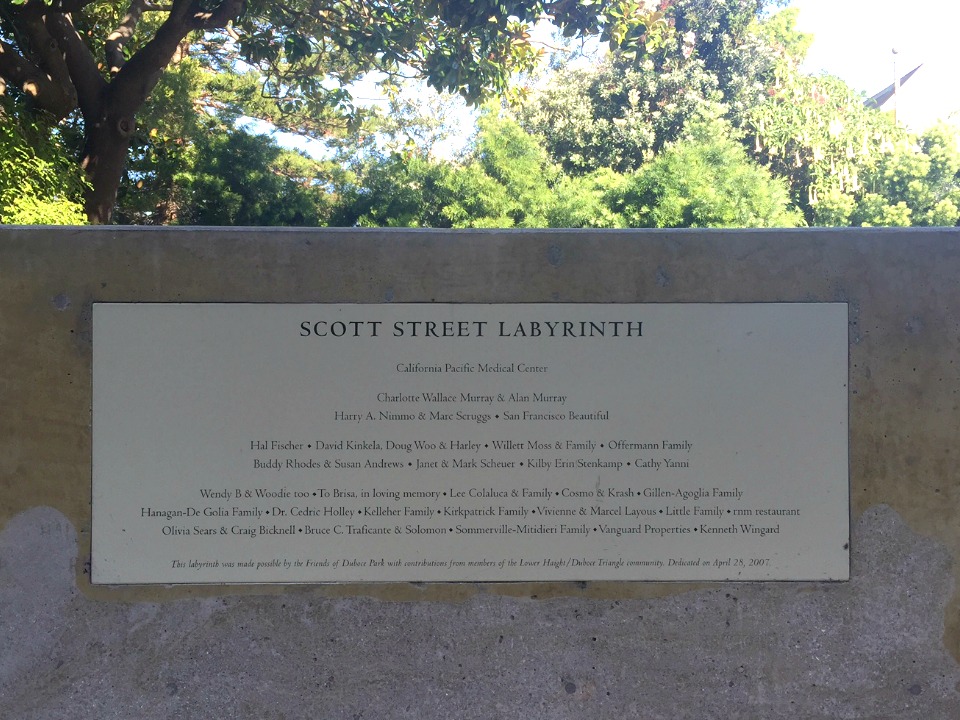 Friends of Duboce Park ended up raising $90,000 to create the project, with California Pacific Medical Center (CPMC)'s nearby Davies campus donating $25,000 of the funds. Fun fact: this isn't CPMC's only sponsored labyrinth, as their Buchanan Street location also has one. 
The Scott Street Labyrinth is a place for reflection, and also for memories. Those who contributed to its creation could choose a tile to dedicate on one of the benches in the garden.
One large mosaic on the seat of the benches honors an old play structure, which sat in that area of the park before it underwent a renovation.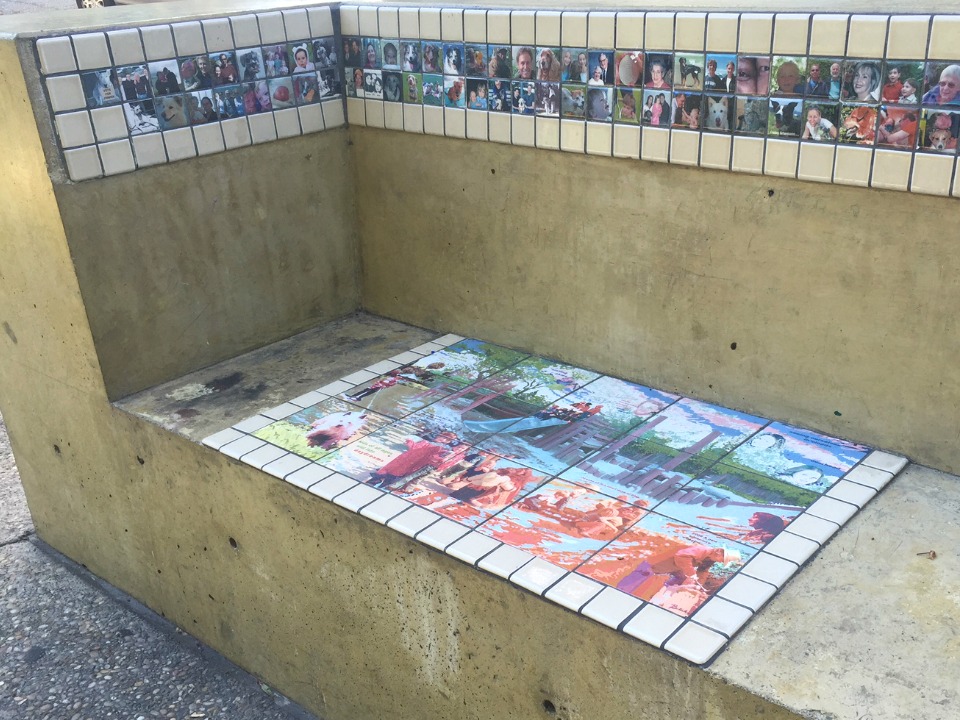 Nearby, a tabletop labyrinth with Braille offers visually-impaired visitors their own experience.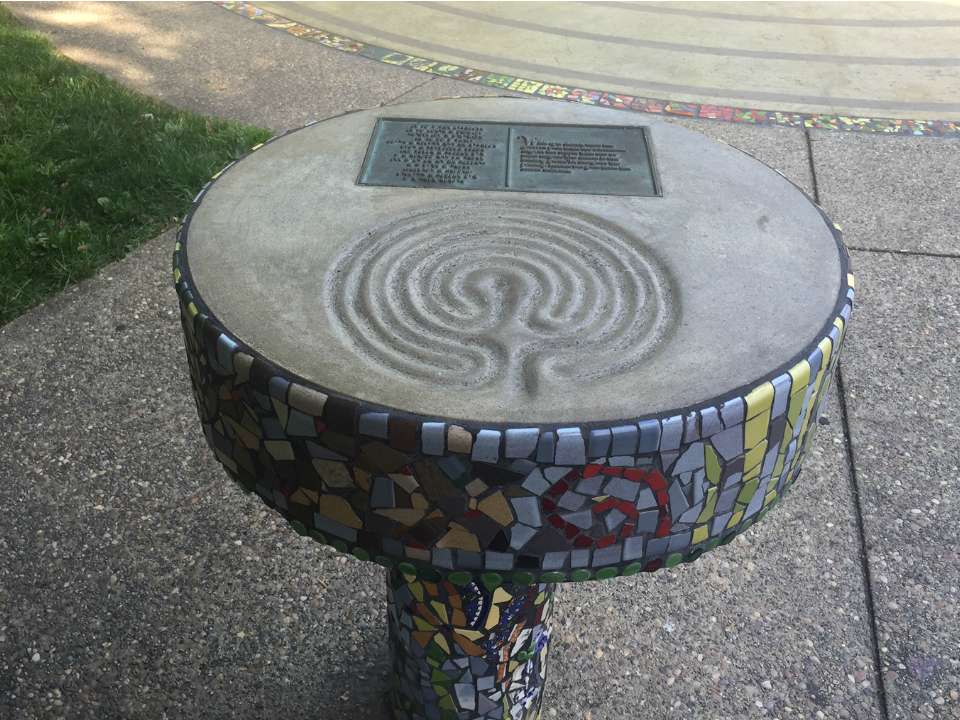 Unlike a maze, labyrinths consist of single, winding paths that lead you into the design, through it, and out again. For many, walking labyrinths is a form of active meditation—it requires concentration and patience to get through the entire thing. If you're interested in walking a labyrinth, check out the World Wide Labyrinth Locator to find more labyrinths near you.
---
Do you have anything you consider "secretly awesome" in your neighborhood? Send us a tip!