Last Tuesday, we made the rounds talking to store owners at the Ferry Building Marketplace, farmers at the CUESA Ferry Plaza Farmers Market, and a few other small businesses in the vicinity to see if they were getting any surge in sales from crowds at Super Bowl City.
The response was mixed, but in general, most reported revenue was down—particularly at the farmers market. Still, some hoped that the big crowds expected on Super Bowl weekend might turn things around.

With Super Bowl City still being taken down, we revisited area merchants this morning to find out if the final weekend of festivities yielded an increase in revenue.
The verdict? While some saw a sharp boost in commerce over the weekend, most agree it wasn't enough to counteract the losses of previous weeks. With regulars largely steering clear as they worked from home or even took time off, most of the FiDi businesses we spoke with are saying they saw an overall slump.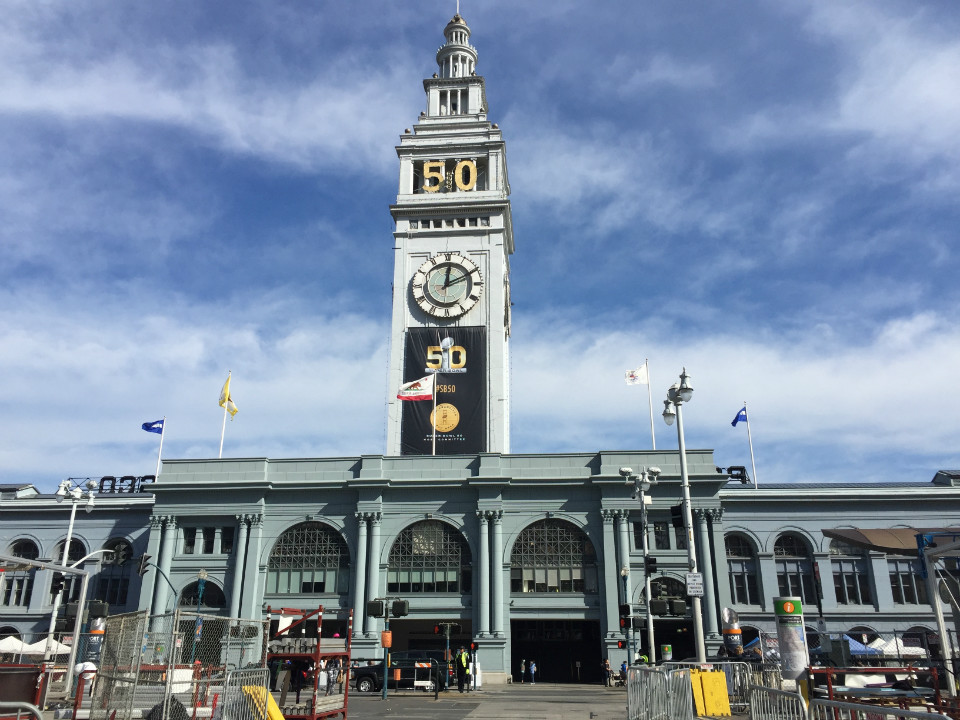 The Ferry Building wasn't easily accessible during Super Bowl City.
Things were reportedly so bad that Supervisors Aaron Peskin and Jane Kim, whose districts encompass Super Bowl City and the surrounding area, are introducing a resolution to help small businesses recoup some losses, according to the Examiner. The proposed Super Bowl 50 Impact Fund would "funnel tax revenue the controller determines was raised from the Super Bowl City, and use it to pay back businesses that suffered because of it."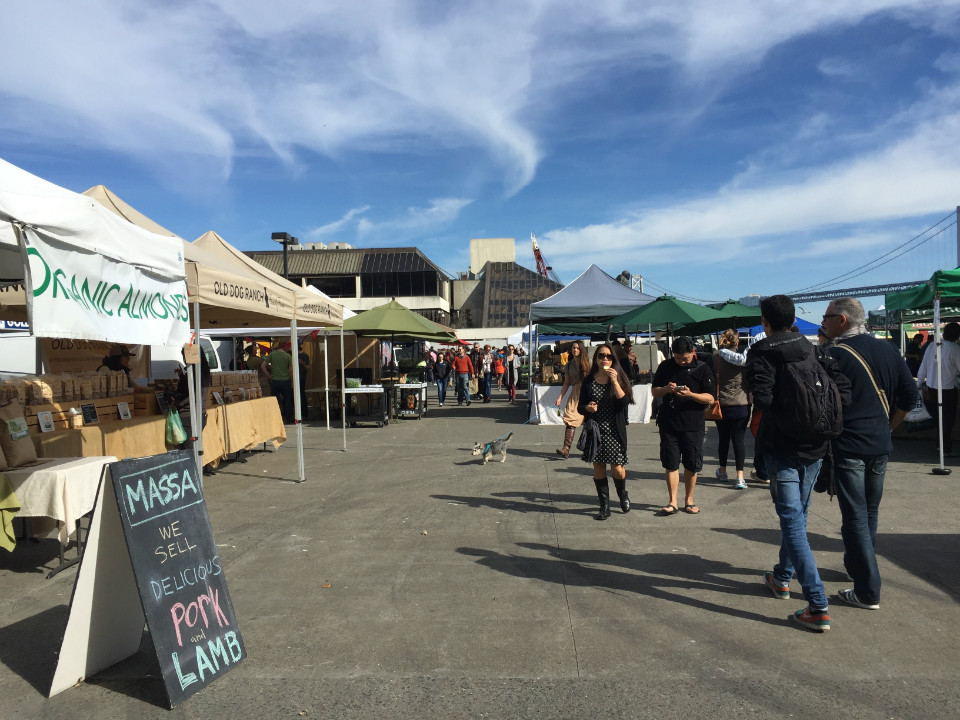 The normally bustling Ferry Plaza Farmers Market was a bust last Saturday.
Business was particularly bad at the farmers market, where Brie Mazurek, marketing and communication manager for CUESA, told us last week that sales had been cut in half. The traffic kept many restaurant buyers and other regulars away. 
As a result, some vendors just stayed home. Ryan Appledoorn of County Line Harvest said his farmers market booth didn't bother setting up shop on Saturday, because business had been so slow the previous two weeks. Traffic didn't help, either: "It took our guys three, four hours [to get in and out of town]," he said.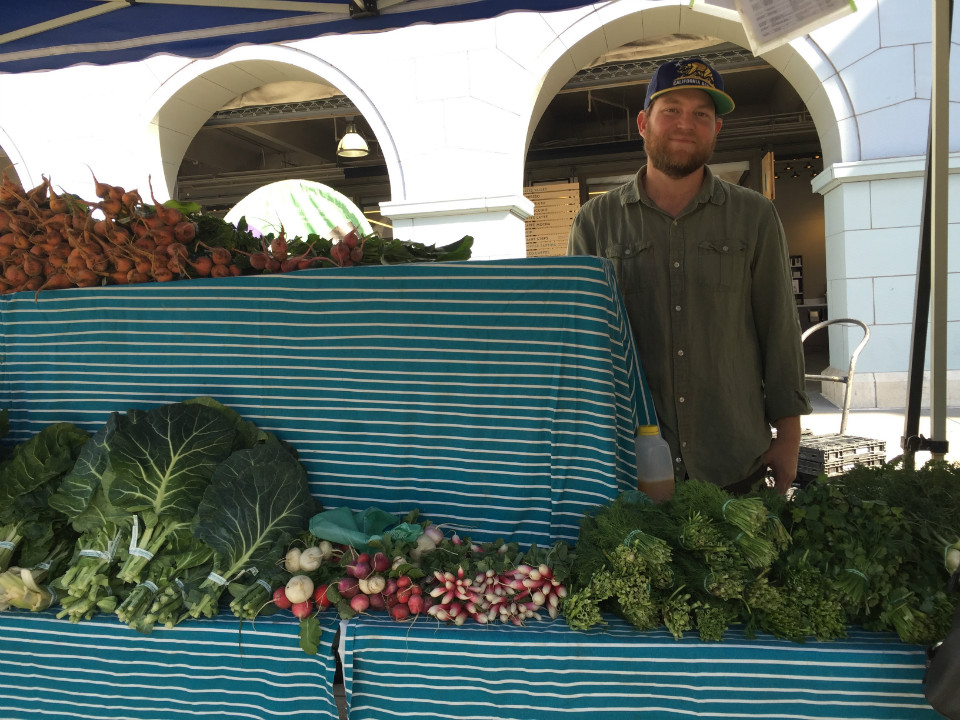 Ryan Appledoorn of County Line Harvest.
The Ferry Building's permanent merchants felt the pain, too. "[The] final impact to sales remains to be seen," Jane Connors, senior property manager for the building, told us via email. "However, most merchants are reporting a drop in sales over the last few weeks. Some restaurants and cafes saw a surge in sales on Friday and Saturday, but they said those increases just barely cover the decrease in sales since Super Bowl City began."
Connors and others told us that cancellations and no-shows were a common problem at restaurants. The city was so saturated with visitors on Saturday afternoon that traffic—even Muni buses—had difficulty getting into downtown.
By lunchtime today, it appeared foot traffic was trickling back to the Ferry Building, though with Super Bowl City still being dismantled, pedestrians still weren't able to make a straight shot through Justin Herman Plaza.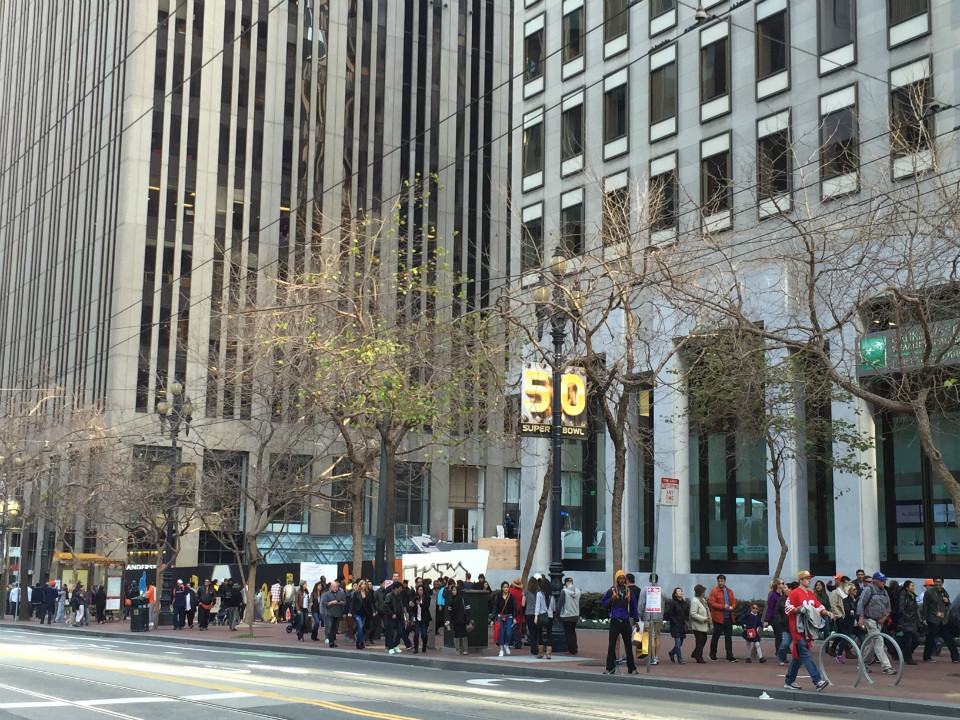 Crowds lined Market Street on Saturday afternoon.
Even being located inside the perimeter of Super Bowl City wasn't a guarantee of business. Last week, baristas at Paramo Coffee (4 Embarcadero Center) told us they were were hoping for a surge in sales on Saturday, but it never happened. Even though they offered hot chocolate and other sweet drinks to play to the audience, visitors passed them by. "I'm relieved it's over," barista Cole Bonnor told us. "It was not a boon for us in any way." 
That's not to say everyone saw a slump. Matt Sutantawong of Crêpe and Curry, also at 4 Embarcadero Center, said business was up 90 percent over the weekend. He said it was tough getting deliveries, though, because each truck had to be inspected by bomb-sniffing dogs.
Bars, in particular, had lines snaking out their doors on Saturday after Super Bowl City closed early due to capacity, leaving thousands of people in the streets. "We actually did four times normally what we'd do on a Saturday," said Danielle Browne, co-owner of Patriot House in 2 Embarcadero Center. On Sunday, the bar had a full house for its Super Bowl viewing party.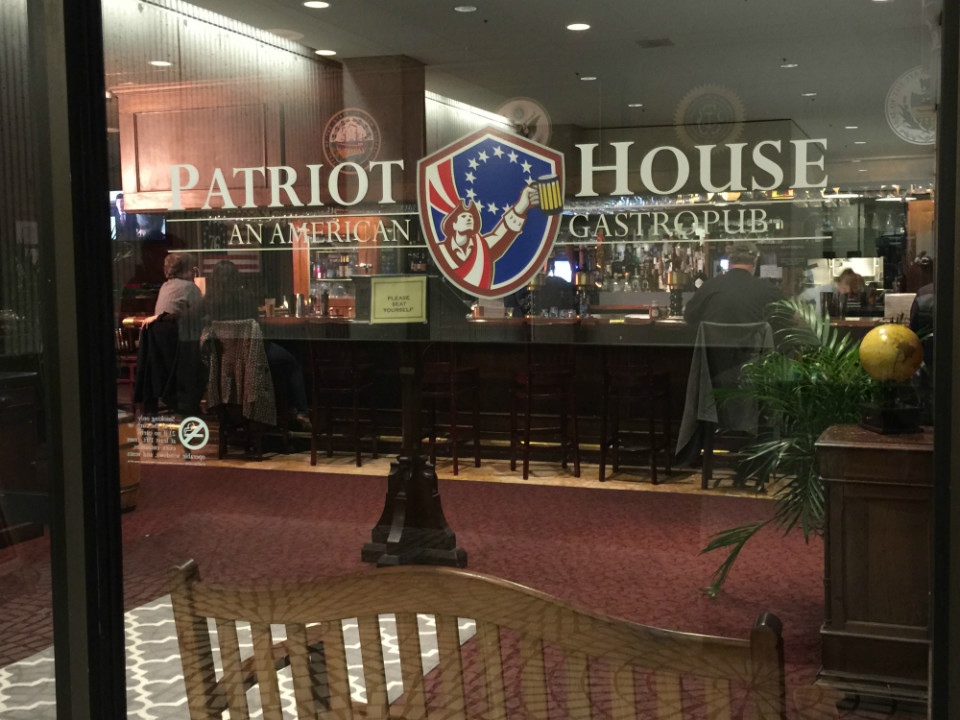 The Patriot House was full all weekend.
But not all local bars were elated about the crowds. Kylie-Ayn Kennedy of Ferry Plaza Wine Merchant said some of Saturday's visitors became aggressive, pushing their way into the bar and sneaking under the railing to get in. Like the previous weekend, "for how busy we were, the amount of money the store made didn't reflect the amount of work we put into it."