Caffe Spuntino, which we've reported has been setting up in the former La Boulange at 543 Columbus Ave., slyly opened its doors on Wednesday, but regular hours aren't planned until next week. It revealed its slick, modern interior and an affordable breakfast, lunch and dinner menu, along with a handsome array of baked goods.
Maurizio Iantorno, who last year sold Volare Trattoria Caffe (which is now Bar Nua), owns it with Salvatore Cortara, who also owns nearby Michelangelo. Iantorno was at the espresso machine and giving out samples of biscotti when we stopped in. He told us he'd been training the staff all morning, and around 1pm suddenly decided, "You know what? Let's open; let's invite some friends."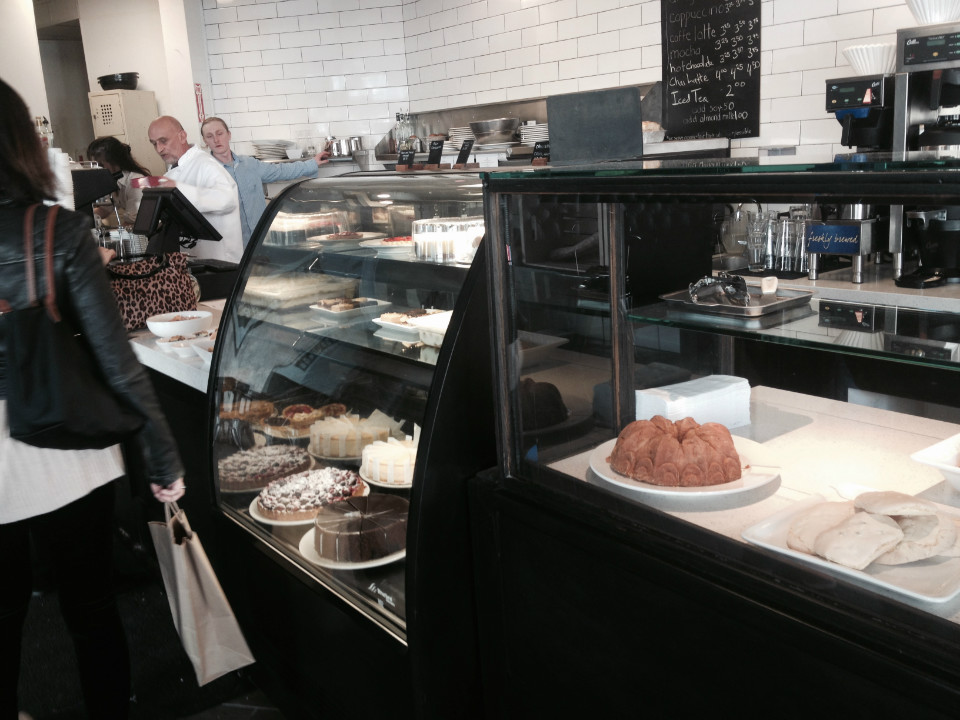 Before he knew it, tour bus riders were poking in and ordering coffee drinks. He closed later and will be open sporadically over the next few days. If you've been missing those morning pastries since La Boulange closed, you're in luck: Regular hours starting Monday will be 7am–9pm Monday–Friday and 8am–9pm Saturday–Sunday. 
The breakfast menu also includes fruit salad ($4.95), bagel with cream cheese ($4.95) or lox ($8.95), scrambled eggs with pancetta, spinach and potatoes ($8.95) and breakfast pizza ($8.95), but Iantorno said it'll be expanded. Lunch includes soups ($3.50 cup, $5 bowl), salads ($6.95–$8.50) and panini ($9–10), including one with homemade meatballs. House specials include lasagna ($12), cannelloni ($12) and antipasto with Fra Mani cold cuts and cheeses ($9.95).