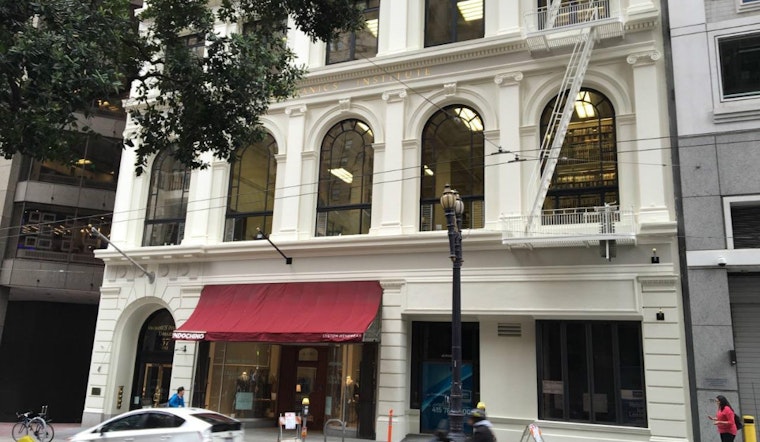 Published on March 11, 2016
The popular FiDi bar and gallery DaDa, which has hosted exhibits and slung happy hour drinks for a decade at 86 Second St., is moving to 65 Post St. this summer, probably sometime between mid-July and August.
DaDa's new space is about 3,600 square feet—triple the size of its current location—and features a mezzanine, said Michael Gouddou, who owns DaDa with Timothy Landregan. "We're moving because it's a much bigger space," Gouddou said. "We're pretty much taking DaDa and moving the concept; the whole thing."
Though the move came in part because the bar's lease was up, he said they'd outgrown the old place and couldn't accommodate larger parties. "This'll be much better," he said.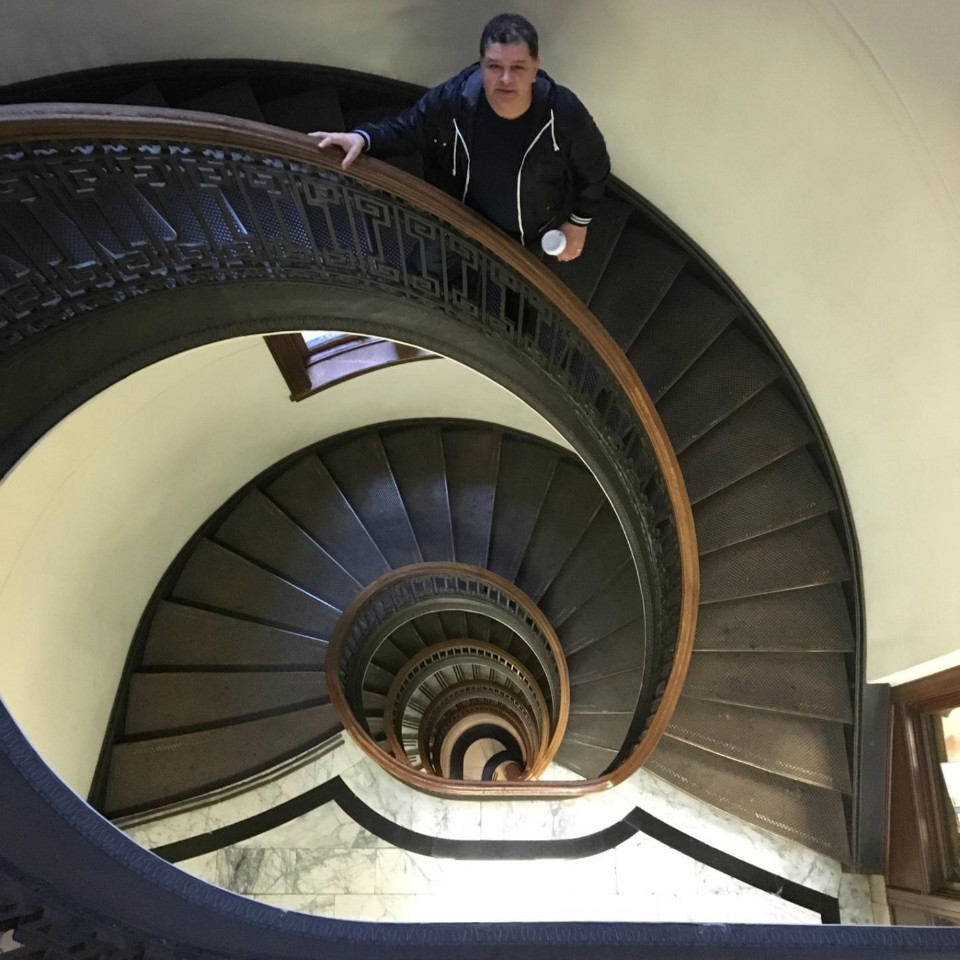 Michael Gouddou inside 65 Post St. 57 Post St. (Photo: Greg Upwall)
Gouddou said DaDa will still serve up affordable happy hour drinks. But they're expanding hours to 8am–2am and will feature coffee and pastries in the morning, along with Irish coffees and other day-drinking specialties. They're also adding craft cocktails, like different types of Manhattans and old-fashioneds. And if you want to work and sip, they'll have free wi-fi.
DaDa will continue to host art shows and fundraisers in conjunction with the student programs at the De Young Museum, and Gouddou said they're in talks with City Lights Booksellers to host quarterly literary events. They also plan to participate in City Lights' Dada World Fair, celebrating the 100th anniversary of Dada—a subversive, revolutionary and avant-garde art and poetry movement that grew out of a reaction to World War I. The event will run from November 1–13 this year.
DaDa is Gouddou's fourth bar in the city. He and Landregan first opened the Gallery Lounge at 510 Brannan St. in SoMa in 2004, then DaDa in 2006. In 2008, they opened Buck Tavern on Market and Gough, later selling it to former San Francisco Supervisor Chris Daly; they also sold the Gallery Lounge. Both bars are now closed; Gallery Lounge is now in business as Bar Basic.
DaDa's new space used to house a First National Bank, and before that, it was the Old Poodle Dog, which was one of the city's oldest dining establishments. Gouddou is excited that the new DaDa space is part of the building housing the Mechanics Institute Library and Chess Room, which he said is full of "amazing, creative people."