The Comedy Club, a documentary about the rebirth of Cobb's Comedy Club in North Beach—and the struggle to keep it open—will premiere this Saturday at the CineQuest Film Festival in San Jose.
It's the work of Nob Hill filmmaker David Schendel, who started working on it in 2002. His previous documentary was Yank Tanks, about American automobiles in Cuba.
He first got the idea for the movie when Cobb's was displaced from the Cannery in Fisherman's wharf by a 2002 fire, and moved to 915 Columbus Ave. in North Beach. (The club had been at the Wharf since 1987; it originally opened on Chestnut Street in the Marina in 1982, when it was known as Cobb's Pub.)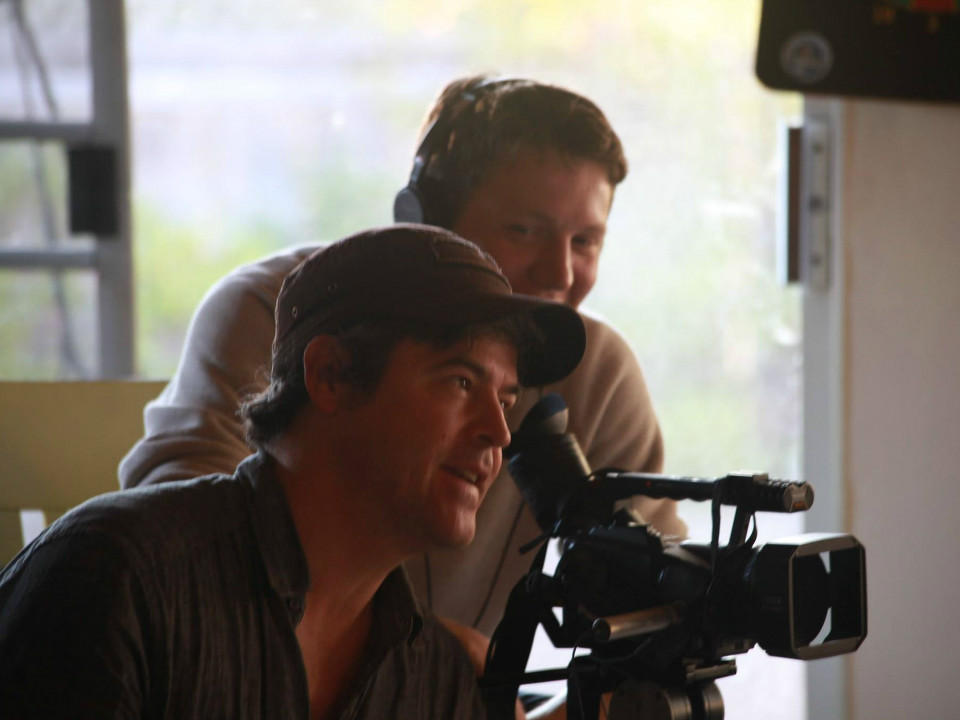 David Schendel (foreground) and editor Lasse Järvi. (Photo: The Comedy Club)
While The Comedy Club is the tale of one local business, it resonates on a larger scale, as small, independently owned clubs have closed or been eaten up by corporate interests, Schendel explained. 
"A lot of the edgier bands or comedians would never have been discovered in today's climate," he said. "The corporate culture is a lot more homogenized, and artists are not homogenized. People are finding they can't make a living doing stand-up comedy, or music, or art in general. It's sad, because our arts and humanities are suffering greatly because of it."
That said, Schendel promises the film is funny and "ends on a high note," he said. "It's a hero's journey, for sure." The hero is club owner Tom Sawyer, who helped launch the careers of a long list of modern celebrity comedians.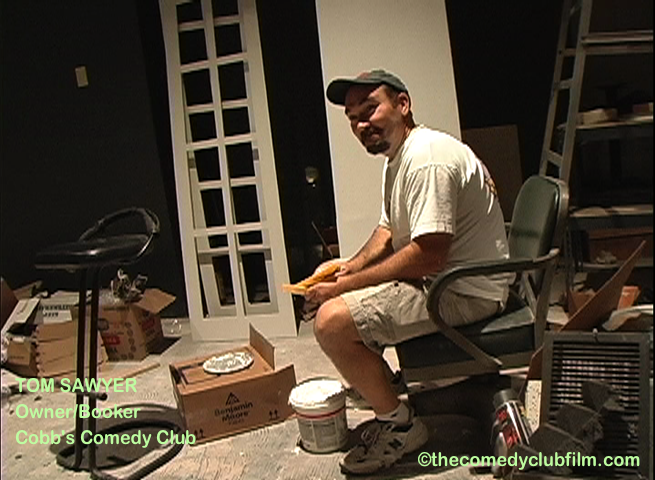 Tom Sawyer. (Photo: The Comedy Club)
Schendel began filming soon after Cobb's began construction at the Columbus Avenue location, which was previously Wolfgang's Music Club. "It was visually changing every day, and I wanted to document the whole process," Schendel said. "I did this without any seed money."
As comedians Sawyer knew came to town, he'd ask them to grant Schendel an interview. Those featured in the documentary include Bob Saget, Dana Carvey, Bill Maher, Kevin Nealon, Kevin Pollak, Paula Poundstone, Arj Barker and W. Kamau Bell, not to mention a few surprise cameos. 
Schendel originally expected to conclude filming on the new location's opening night, a "glorious event" where all of the famous comedians Sawyer knew would come back to support him. But "no one came back. And so it became clear, as a storyteller, we were at the end of act one, and act two was going to be the interesting part of the story. Was he going to be able to sustain this club and keep it running? Times had changed. It wasn't the '80s and '90s in San Francisco anymore."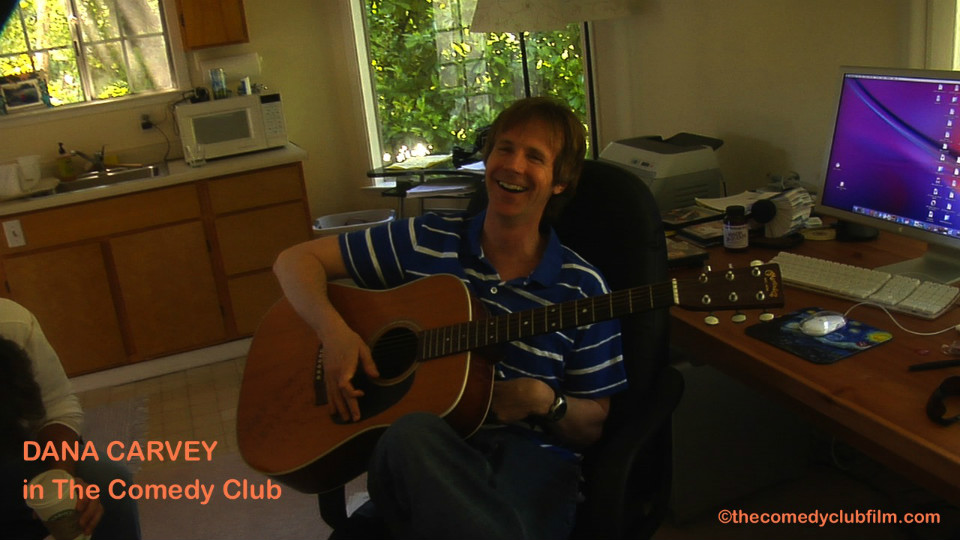 Dana Carvey. Photo: The Comedy Club)
Then, due to a contractual obligation, Sawyer wasn't allowed to speak to Schendel for over five years. By the time the gag order was lifted, Schendel had compiled 170 hours of live footage and roughly 30 hours of archival footage of the club, so he began the editing process.
"The archival footage was the hardest stuff to find," he said. "There weren't a lot of cameras around in the '80s. They were either film cameras or news crews. At one point thought I'd need to make it a short film, rather than a feature."
He was about to give up when he connected with Jeannene Hanson, who was a comic back in the '80s and owned a video camera. She had stacks and stacks of VHS tapes of stand-up comedy footage. "I had hit the motherlode, basically, and a lot of that is in the film," Schendel said.
Despite an admittedly bad first cut (after which he fired the editor), he kept at it. The final push came with an Indiegogo campaign in 2014, which raised about $10,500 for final archival footage and sound editing.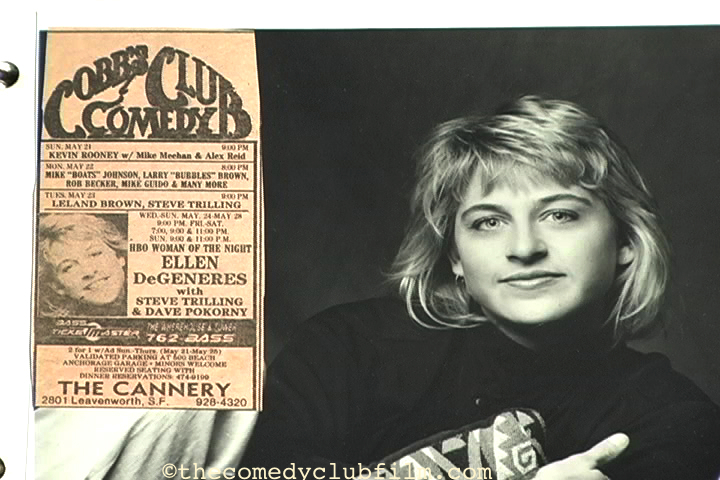 Ellen DeGeneres. (Photo: The Comedy Club)
Schendel hopes showing The Comedy Club at CineQuest (and possibly other festivals) will interest a distributor in purchasing it. CineQuest also premiered Yank Tanks, which went on to tour the world and air on TV channels in five different countries. "I don't think these bigger film festivals sometimes pay enough attention to documentaries, and CineQuest really does," Schendel said. 
A capacity crowd is expected for the premiere at 9:30pm this Saturday at the Hammer Theatre Center (101 Paseo de San Antonio Walk, San Jose). The film will show again at 9:30pm Sunday at the California Theater (345 S. First St, San Jose) and at 2pm Thursday, March 10th, at Camera 12 Cinemas (201 S. Second St, San Jose). Tickets are $11 for the evening showings, and $8 for the matinee.