Earlier this year, we learned from a beer and wine license application that a new bar and restaurant called Bear Beers, Inc. was set to open at 430 Broadway.
But yesterday, we found out what was actually moving in: A traditional Szechuan-style hot pot restaurant called Fondue Chinoise, which plans to open today in the former home of Afghan restaurant The Helmand.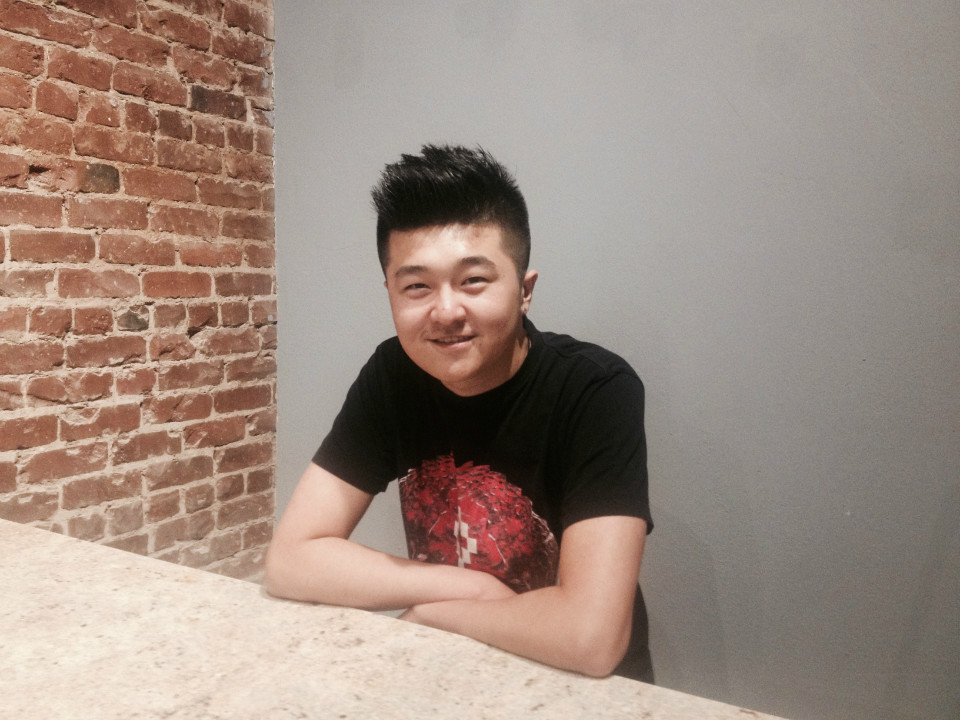 As he unpacked bags of produce and noodles, restaurant manager John Jiang told us that Fondue Chinoise's menu includes four house-made beef broth soup bases, one pork bone soup and a vegetarian tomato and mushroom soup.
"We cook the beef broth for over four hours," he told us as he scooped out a portion for us to see. "This one has actually been cooking for a day now." Jiang also told us that when the restaurant is fully up and running, it will produce, on average, 80 gallons of soup base per day. He adds around 15 different secret Chinese spices to each broth. "And it's really spicy," he said.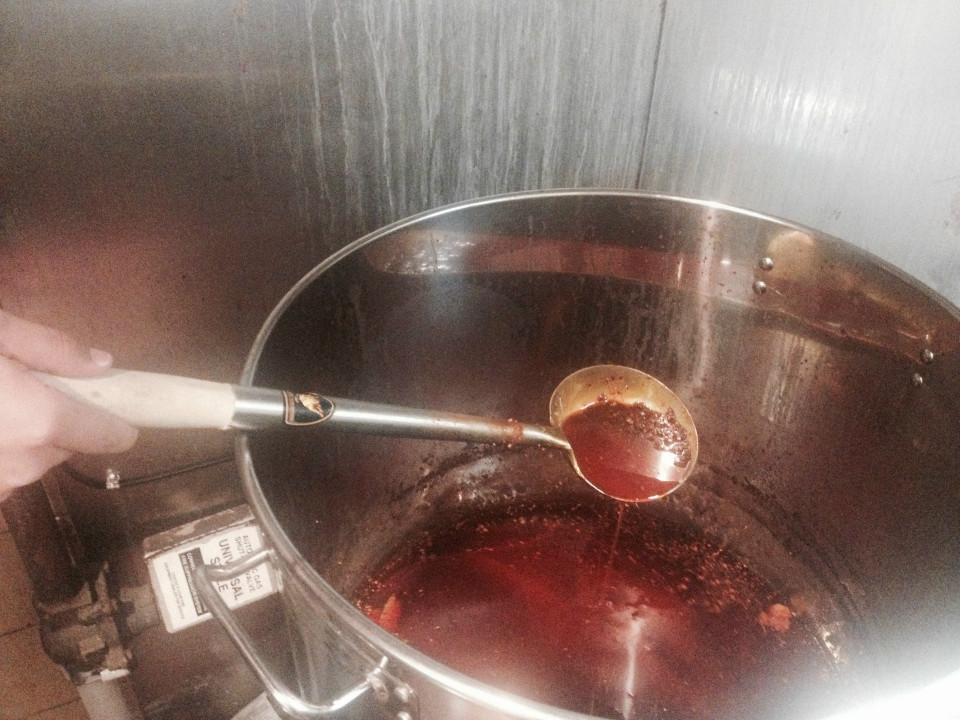 Each table is equipped with hot plates to simmer the broth, and customers can choose to add other raw ingredients. The menu is vast, so to place an order, customers mark their selections directly on the menu. Everything is served family-style, so patrons are encouraged to share. 
Jiang recommends customers first choose their soup base, and then add beef, lamb or seafood. There's also an array of vegetables, such as lotus root, seaweed, Chinese yam and winter melon. A selection of 18 dipping sauces can accompany the dish, and are included in the price of the meal.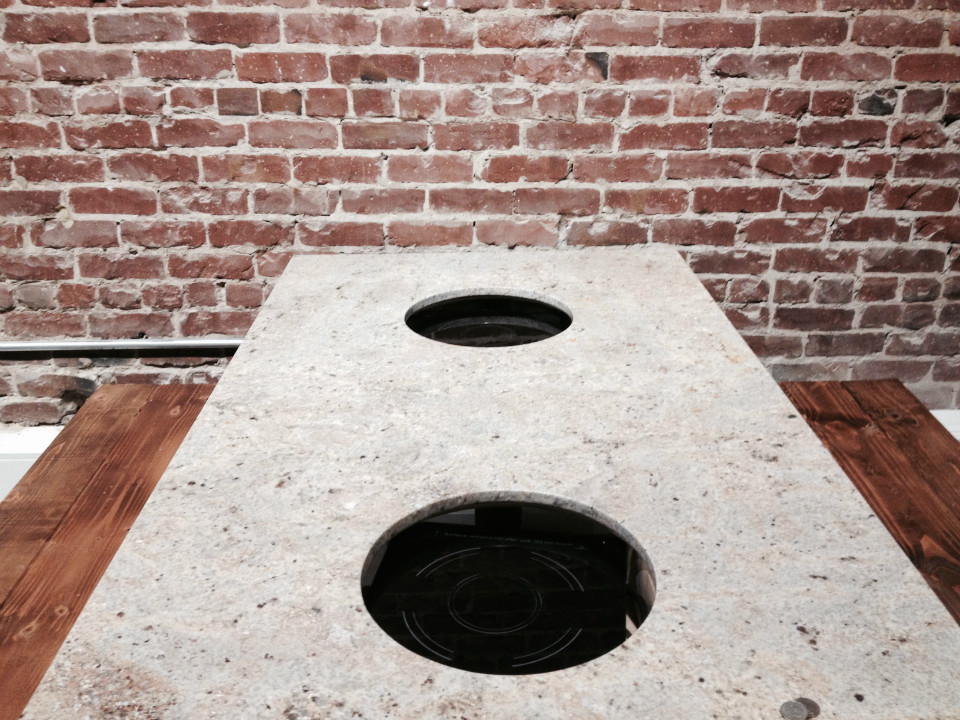 Another section on the menu, labeled "meat," offers delicacies such as Spam, bullfrog legs, beef tongue and chicken feet. Hot pot dumplings are another option, as well as instant noodles and tofu, if that's your fancy. Jiang made sure to mention the restaurant's special dessert—fried sticky rice with brown sugar, which he hopes will be popular. 

Beer and soft drinks will be served; Jiang tells us these are best when eating spicy hot pot. "No one wants to have vodka drinks with this kind of food," he said. The liquor license allows for wine sales, but their beverage menu is still in the works, so we're not sure if it'll be offered yet.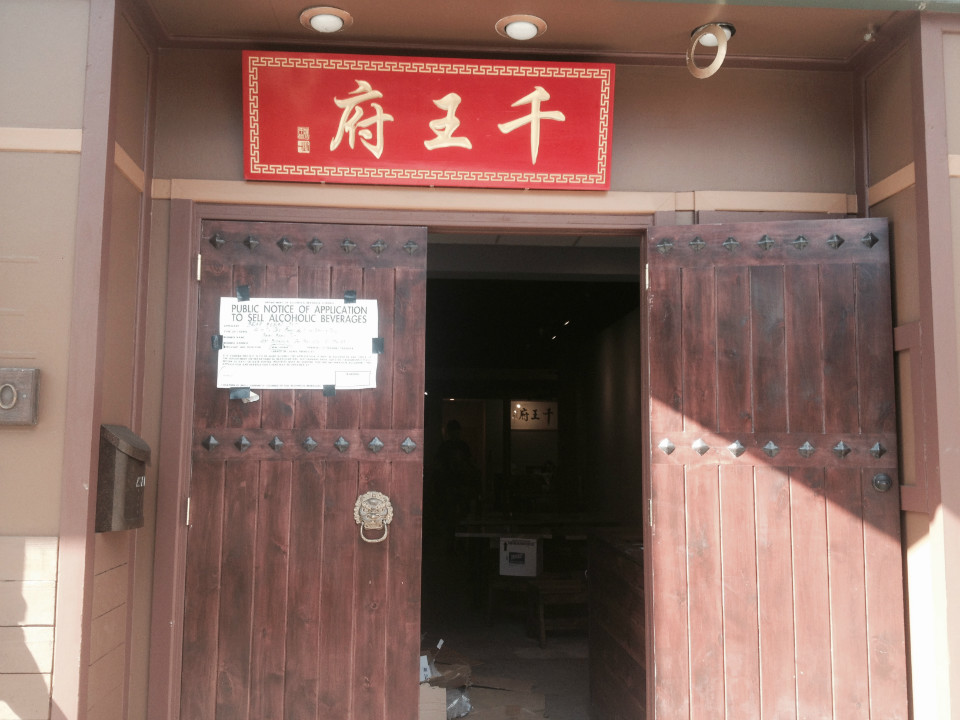 When we visited, several employees clad in black T-shirts with the restaurant's logo emblazoned on their backs were busily cleaning the floors and getting the tables ready for opening service. The dining room is long and open, with a minimalist feel to it. Several flatscreen TVs line the walls, and a small sign advertises free wifi. 
Fondue Chinoise joins several other Asian restaurants in the Top of Broadway Community Benefit District, including Elaine's, Mura Ramen, Naked Lunch's pop-up Chao Mien, and Little Szechuan, which also serves Chinese hot pot. It should be particularly popular with night owls: hours are 5pm–2am daily.