The N-Judah will run shuttle buses from Church & Duboce to Ocean Beach all weekend so SFMTA can continue repairing the Sunset Tunnel, but there's good news, according to the SFMTA: "After this weekend, tunnel work will continue at night after service hours with no impacts to Muni service."
In the meantime, there's more than enough to do in the Inner Sunset over the next few days that's accessible by Muni, foot, bike or scooter. (If you plan on driving, we recommend leaving early.)
On Saturday, The Mucky Duck (1315 9th Ave.) will hold its 20th anniversary party. With a free popcorn machine, working jukebox and well-kept pool table, the bar is a magnet for residents seeking a break from the concerns of the day, as well as those sports fans who favor its 11 flat-screen TVs and local sports memorabilia.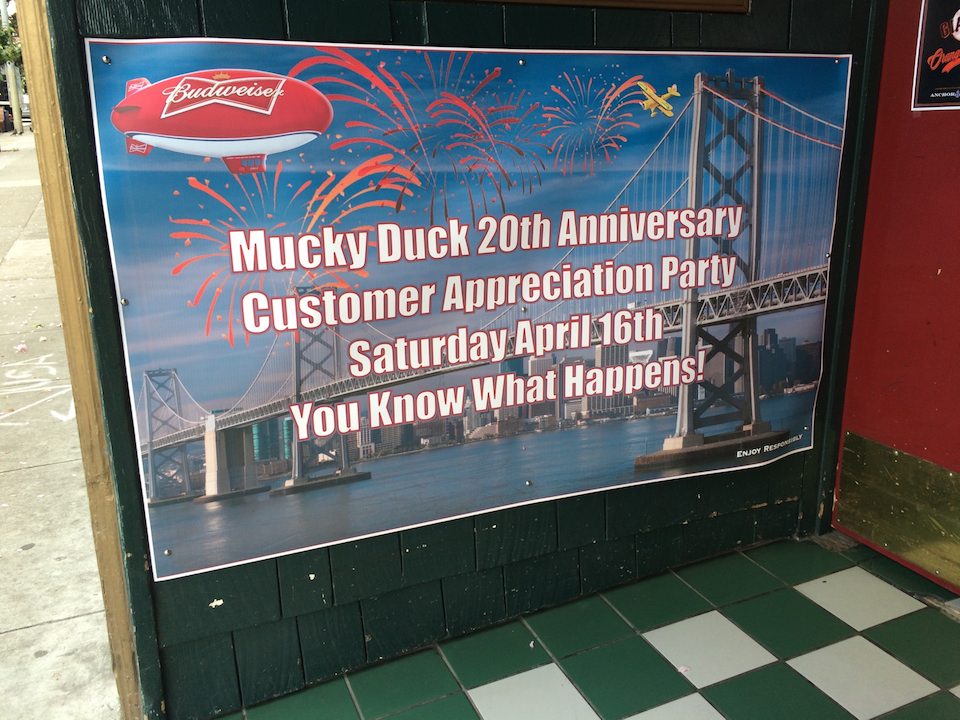 Photo: Jonathan Gerfen/Hoodline
"It was a bar called The 9th Inning before," said owner Jason Baker. "It's been a bar since the end of Prohibition. We're definitely a neighborhood sports bar, hometown all the way." Baker, a San Francisco native, said he purchased the watering hole "because I live nearby and wanted to be a part of the neighborhood."
Although the Inner Sunset has changed significantly over the last two decades, "people seem to keep coming back, and they're all neighborhood people," Baker said. "It's not our 20th anniversary as much as it is our 20th customer appreciation party."
To mark the occasion, celebrants will be treated to catering by Crawfish Station, along with drink specials, "raffles for our regular customers, and lots of goodies," Baker said. "Customers are all friends, and they treat it as their second home."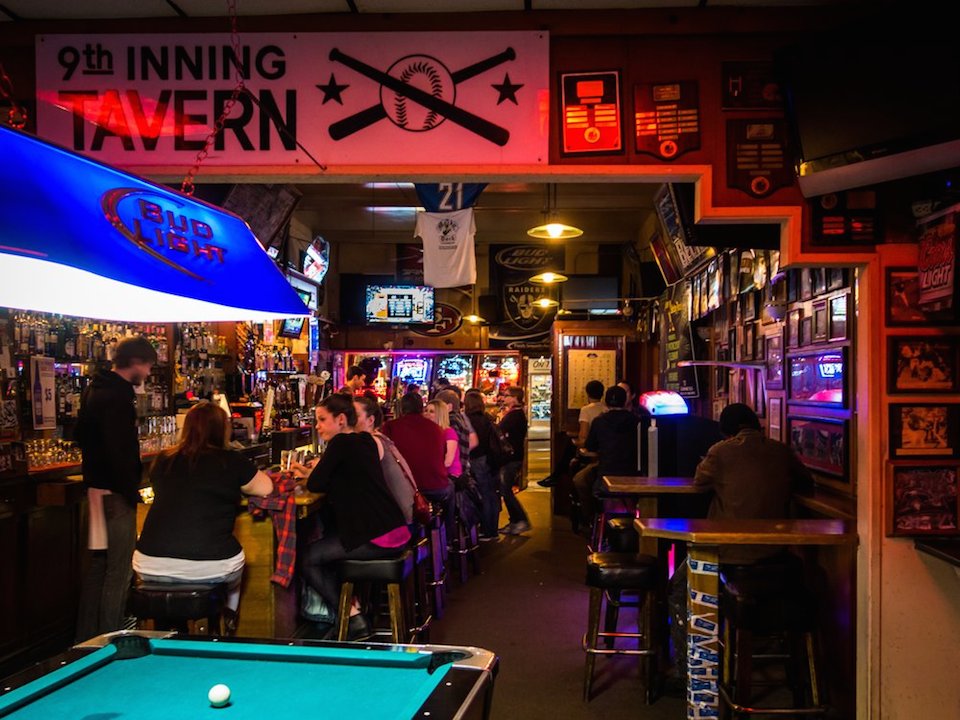 Owner Jason Baker kept the old 9th Inning Tavern sign. (Yelp)
There are plenty of other events to keep you entertained this weekend: free Friday night at the de Young, a Saturday morning organic gardening class, and on Sunday, the Golden Gate Park Band kicks off its 2016 season with a free concert. If you're bored this weekend, you're just not trying.


Do you have an event to promote? List it for free on the Hoodline events calendar to reach a wide audience inside (and outside) your neighborhood. Submit your event details  and we may even feature it right here next week.
This Week In Inner Sunset News: