If you're often roaming the South of Market looking for a burger and fries, you'll want to cross Customer Burger at 121 7th St. off your list of go-to's. After 10 years below the Best Western Americania Hotel, the burger joint closes for good next week.
A loyal tipster pointed out that signs posted on its Seventh Street windows announce that the space's future is K-OZ Restaurant & Brewery, "a comfort cuisine hosted buffet style concept with our own brand of coffee and beers." Custom Burger's Facebook page adds that the new concept will debut this summer.
According to the liquor license application, K-OZ is the newest venture of OZ Restaurants and Bars Group, which ran OZ Lounge in the Financial District until the fall of 2013. Oz Lounge was known for its homey vibe, weekend brunch and live jazz bands. How much of the old OZ Lounge will be built into the new brewery is yet to be determined.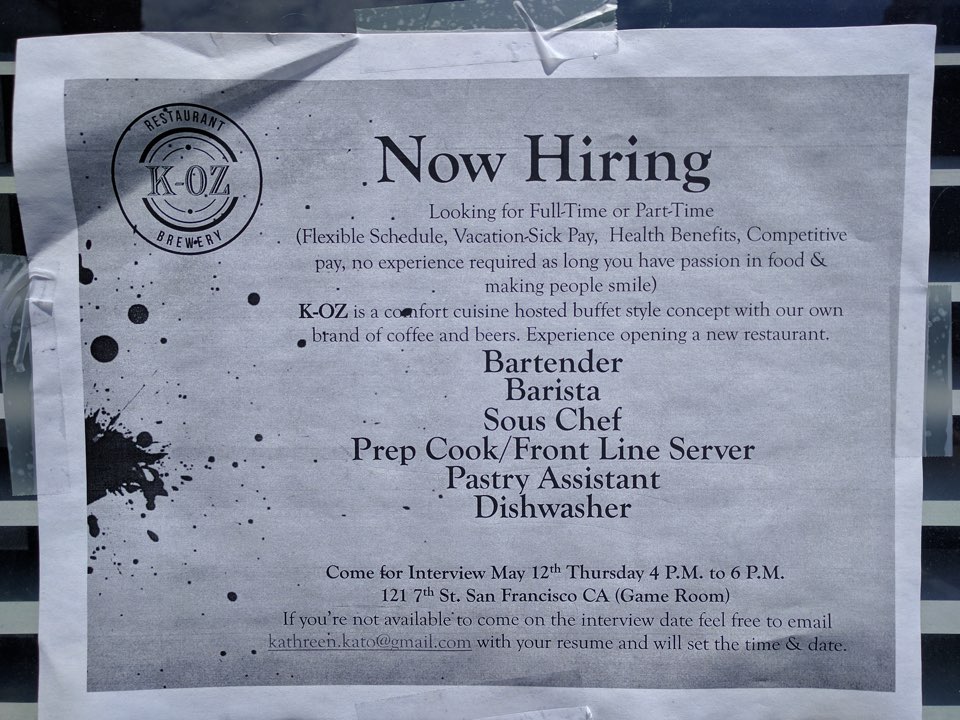 But this isn't the only change taking shape on the block right now. This winter, American Pacific International Capital broke ground on 39-unit residential building at 119 7th St., on the corner of Minna. In addition to this lot and the Best Western, APIC owns the Good Hotel across the street—where the new Chinese restaurant Teo is preparing for a grand opening late next month.

More details on what to expect from K-OZ to come. In the meantime, Custom Burger is still open for breakfast through next Tuesday, May 31st.