Published on May 09, 2016
A new restaurant will be opening its doors on Valencia Street soon—and with it will come a new cuisine for the neighborhood. Tawla, which serves Eastern Mediterranean fare, is expected to be open for business later this month. 
Tawla's founder, Azhar Hashem, was born in Jordan to Palestinian parents. But the cuisine at her first restaurant will reflect a diversity of Middle Eastern and Mediterranean regions—including Greece, Turkey, Iran, and the Levant which includes Syria, Lebanon, Palestine, Israel, and Jordan. The region is summarized as "eastern Mediterranean," and the presence of the Mediterranean Sea is a big influence on the menu. 
Executive chef Joseph Magidow (formerly of Delfina) will be heading up the kitchen, offering mezze (small appetizers) like labne, ful medames (Egyptian-style fava beans), and muhammara. They'll be served with fresh-baked pita and other fresh breads, including a "pita-baguette hybrid" topped with sesame and nigella seeds Entrees will include a number of slow-cooked meat dishes in rich savory sauces, as well as seafood.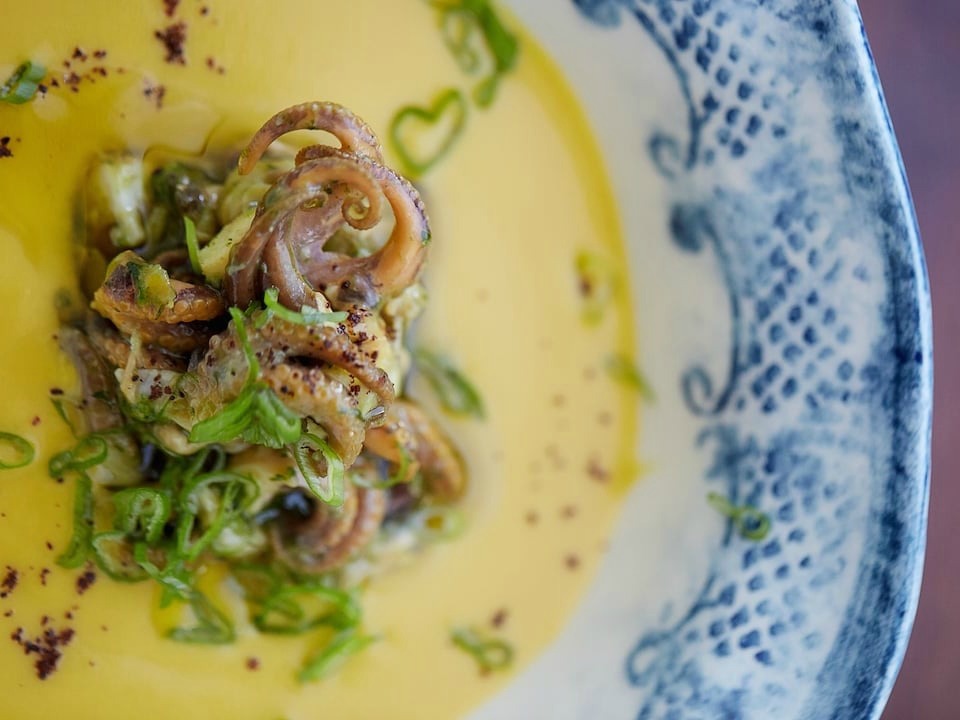 Saffron soup with octopus escabeche. 
Sommelier Garret Nakamura (Saison, Jean-Georges) will offer both Californian and European wines designed to pair with the food, as well as some low-ABV cocktails created by the Bon Vivants (Trick Dog) that incorporate Mediterranean flavors like za'atar and orange blossom water.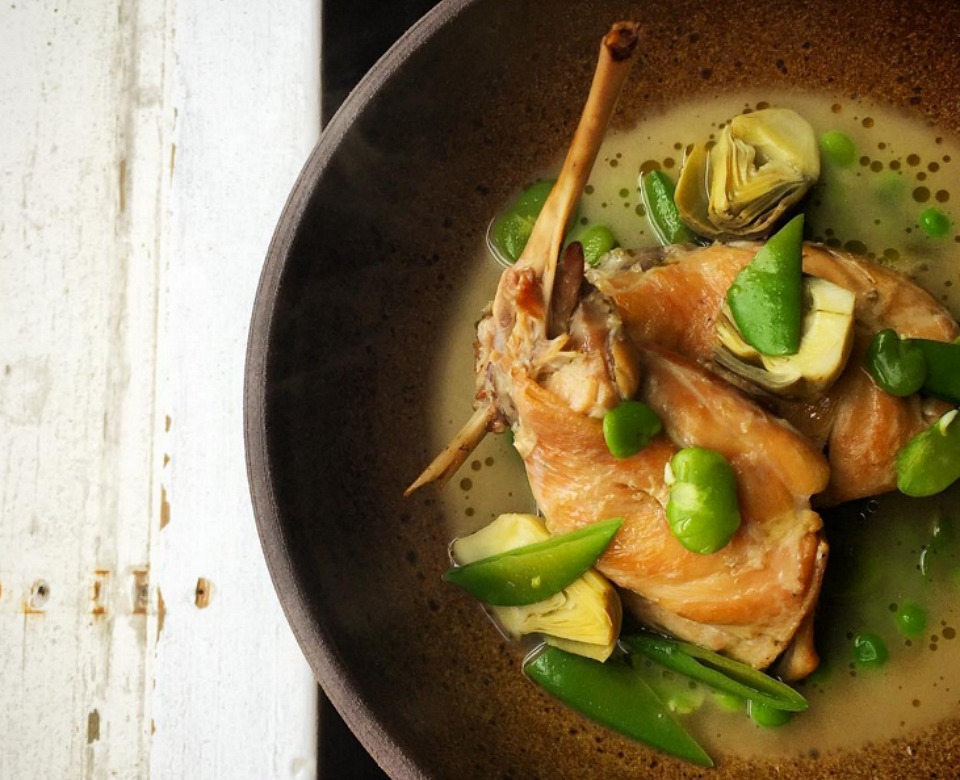 Braised rabbit leg with spring peas, fava beans, and artichokes. 
The restaurant's name, Tawla, comes from an Arabic word for both table and backgammon—a game that will be offered for diners to play while they wait for their meals to arrive.

The 2,400 square foot restaurant was built by architect Charles Hemminger in collaboration with brand strategists and designers cmnd+m. Turquoise walls paired with dark wood will make the space feel cozy, and an art installation made of Turkish coffee cups will give a nod to some of the restaurant's inspirational roots. Arabesque designs will adorn the walls, glass around the kitchen, and light fixtures. 
Customers may recognize Hemminger's style from the funky and eclectic decor of State Bird Provisions, Heath Ceramics and Cala. Interior details at Tawla will include a living wall filled with plants, a large communal table, and a landscaped back patio. 
Expect Tawla to debut later this month. We'll keep you posted on when it opens.