If you've walked down Third Street recently, chances are you've passed the windows of 690 Folsom St., which are adorned with an in-your-face decal promoting its tenant-to-be: SPiN, a bar that promises to spread "ping-pong pandemonium" throughout San Francisco.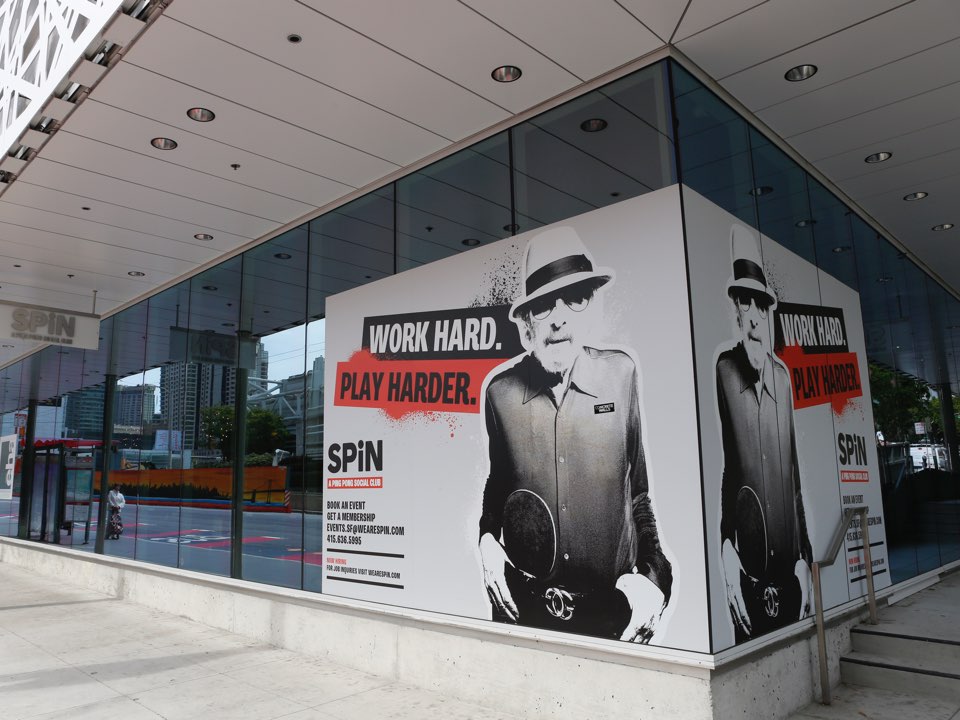 SPiN, which currently has franchises in Los Angeles, Toronto, New York, and Chicago, announced its San Francisco location last year. Originally slated to debut last winter, SPiN softly opened yesterday, with its grand opening scheduled for May 19th.
"The opening was delayed due to some production and construction details that were out of our control," says SPiN CEO Pieter Vanerman. "We look forward to a calendar of events residents can enjoy in the summer months."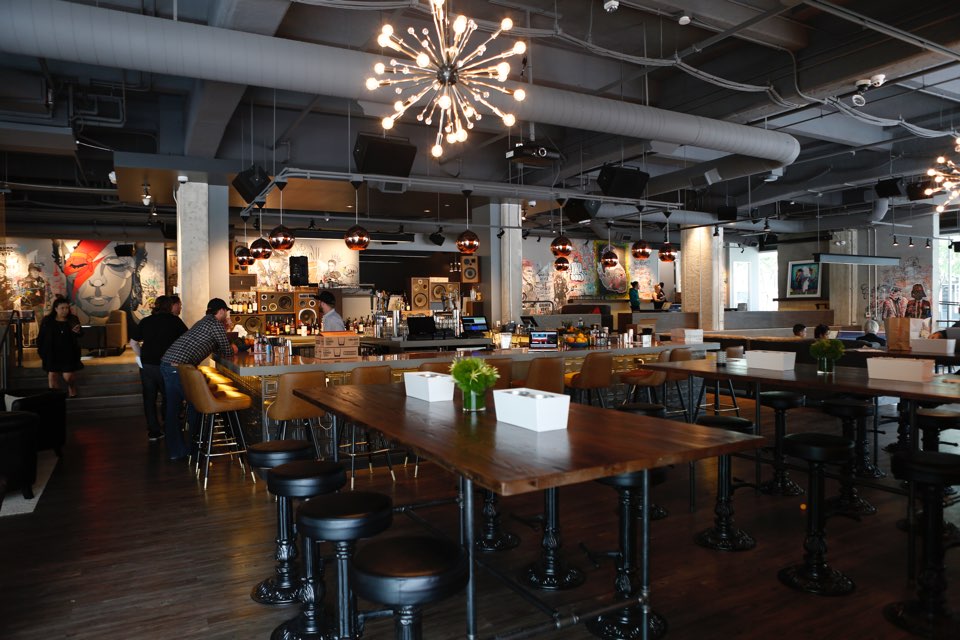 SPiN is the brainchild of two New Yorkers who enjoyed table tennis enough to throw ping-pong parties at their loft in Tribeca. These fetes grew so popular, attracting celebrities like Susan Sarandon (who is a co-owner and "The Official Queen of Ping Pong"), that they decided to bring the concept to a commercial space.
The 12,000-square-feet South of Market location features two full bars (one of which is located in the rentable VIP room), 19 ping-pong tables, ample seating and street art covering its walls.
While there's no entrance fee, the venue is pay-for-play, with prices for tables ranging from $19-$29 for a half hour and $29-$49 for a full hour.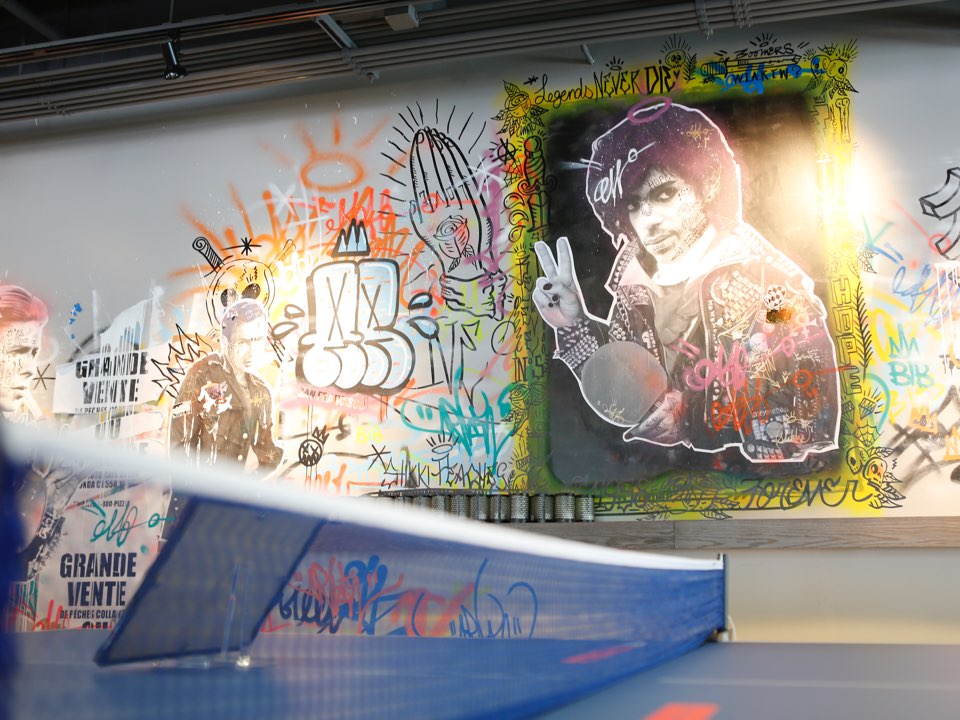 Dining options at SPiN are described as "American classics with a comfortable yet creative twist," and include small bites and finger foods like sliders and flatbreads, to name a few. They'll be seasoned with organic herbs grown on the restaurant's patio.
As for booze, there will be plenty of it. According to Vanerman, "the drink menu will incorporate whimsical, handcrafted cocktails called Topspins, LOBs, and Backspins, some of them carbonated and pre-bottled, along with a selection of craft and international beers."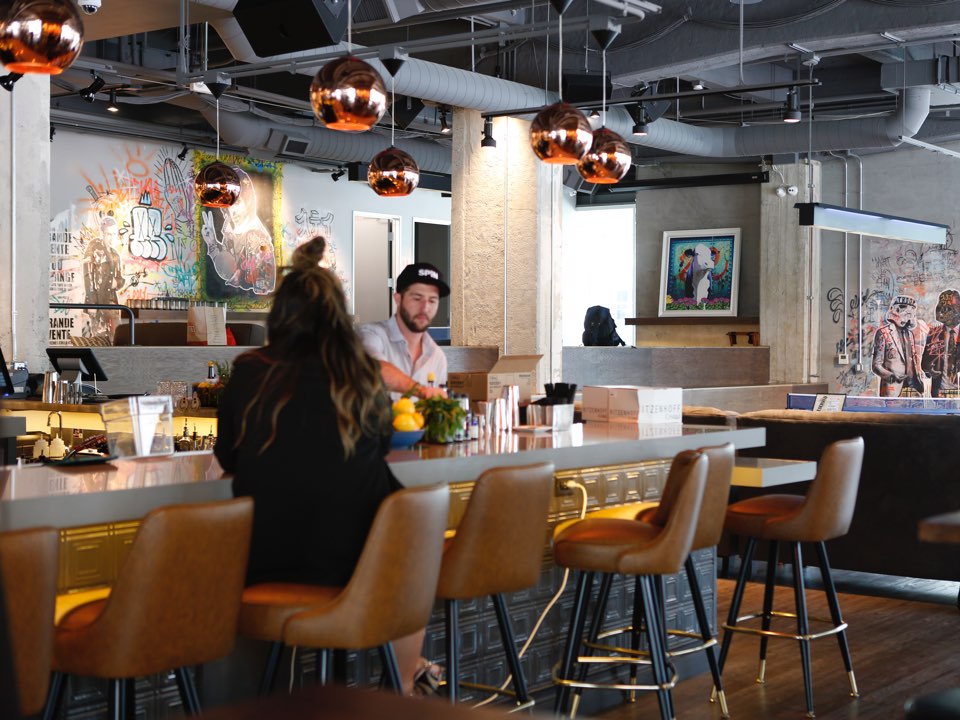 SPiN's grand opening celebration is open to the public starting at 9:30pm Thursday, May 19th. Social media comedian The Fat Jew and tech entrepreneur Justin Kan (best known for co-founding Twitch.tv) are co-hosting the event.
Vanerman promises a beatbox performance, live DJ, pro ping-pong battles and surprise guests throughout the evening. The event is free, so plan on getting there early as it's first come, first serve.
SPiN also has a charitable component: from the grand opening until the end of May, $1 from every hour of ping pong played will be donated to Glide in the Tenderloin.