Betsy Brill and Ken Kobre were trying to do the right thing by the city in terms of its short-term rental legislation. Instead, they got shut down.
The Russian Hill couple isn't eligible to rent their single-family home under the city's short-term rental laws, because they don't physically sleep in their house at least 275 days a year. Brill and Kobre have lived in their home since 1989, and can prove it: They pay property taxes here. They're registered to vote here. Their driver's licenses show their San Francisco address. But they often travel for more than 90 days per year, so they're shut out of the short-term rental game.
Frequent travelers, but permanent SF residents
Brill and Kobre have long had the ability to travel during summers: Kobre works in academia, while Brill is a freelancer. For many years, they've rented their home for three months at a time during the summer, hosting law interns, banking interns and the like for the full duration. They do have a vacation home elsewhere, but, Brill said, "we can't afford to travel and just leave this house empty."
Three years ago, they heard of another opportunity: short-term rentals. They found the prospect enticing because Kobre is now semi-retired, giving them even more time to travel. Instead of finding a tenant for three entire months, they could come and go more frequently, returning home in the event of any emergencies, and letting friends use their home for visits as well. And they wouldn't have to worry about anyone invoking squatters' rights, which had been a concern. 
The couple got a business license, paid all of the city's required hotel taxes, and took out liability insurance. They listed with Come2SF, which then listed their home on a variety of sites such as Airbnb, VRBO and HomeAway. What they didn't realize was that under the law at that time, rentals of fewer than 30 days weren't allowed. 
"No one at the city ever suggested what we were doing was not legal," Brill said. "They accepted the taxes we paid," which totaled around $20,000.
The rental income provided a much-needed supplement. "It gave us incredible flexibility," Brill said. They made enough money to replace all of their home's retaining walls—a very pricey job. "We would've had to take out an enormous loan for that."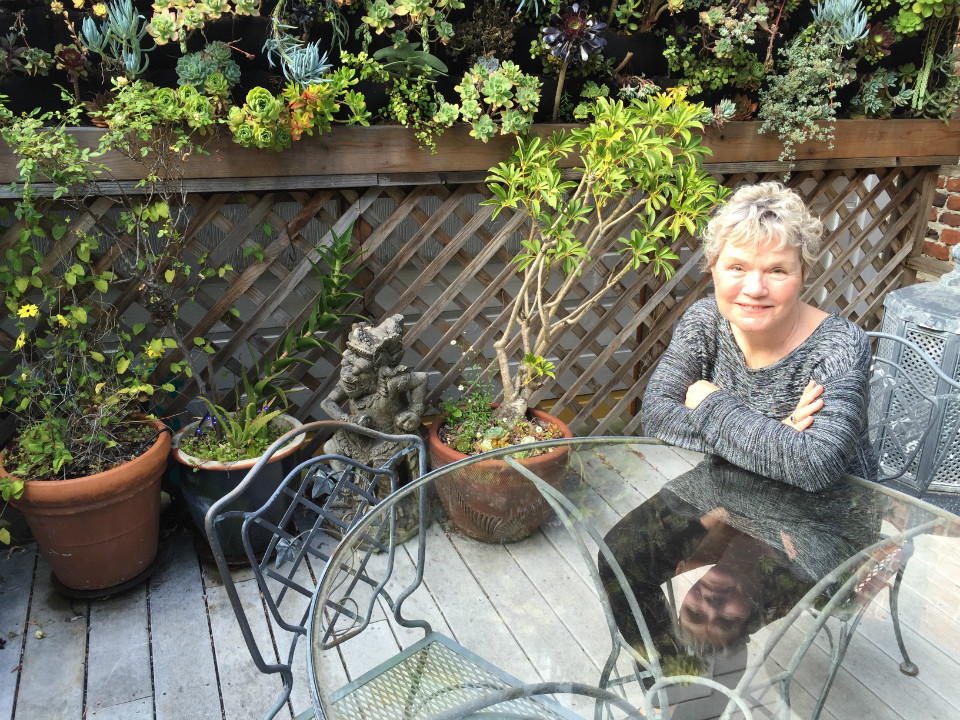 Confused by the law's wording, interpretation
When the city's short-term rental legislation took effect in February 2015, Brill said she and Kobre honestly thought the law didn't apply to single-family homes. The law's wording only specifically mentions condos; seeking further interpretation, the couple consulted Nolo.com, a legal information website.

Brill showed us a screenshot of an article written by an attorney that states: "The ordinance applies to buildings containing two or more residential units that are owned or rented by individuals who are permanent residents of San Francisco." It specifically added, "Single-family homes are not subject to the law, and may be rented freely by their owners any number of days per year."
Upon seeing that information in a letter Brill wrote arguing her case, Kevin Guy, director of the Office of Short-Term Rental (OSTR), contacted Nolo.com and asked the author to correct the information. "The wording of the law doesn't distinguish between single-family and multi-family residential units," he told us. The article on Nolo.com now states, "Absentee owners who live in San Francisco less than 275 days per year are not eligible to engage in short-term rentals."
The law states in one section that people can show they're permanent residents with at least two of the following: motor vehicle registration, a driver's license, voter registration, tax documents or a utility bill. But the 275-day rule is another factor for eligibility, Guy said. Brill called the rule "intrusive," taking umbrage that the government would be involved in knowing where she and Kobre were or were not spending their nights.
Following the spirit, but not the letter of the law
The overall spirit of the law, of course, is to prevent units that could be used for permanent housing from becoming short-term rentals. However, there are many scenarios where permanent residents could follow the spirit, but not the letter, of the law: They could travel for work more than one week per month. They could be retired, like Brill and Kobre. They could opt to live with their grown children a few months each year. In each of these cases, even if they only want to rent their home for 90 days or less, they're not allowed.
"To say I'm not a permanent resident of San Francisco just burns me up," Brill said. "Ultimately, in an ideal world, they'd amend this law so it makes exemptions for owner-occupied single-family homes. And they'd allow people who are retired and have more time than 90 days to rent their houses. We don't live somewhere else. This is our home. We vote here. We're active in the neighborhood." She said all of their neighbors have been aware of their longer-term and short-term rentals, and have been fully supportive.
Brill contacted her Supervisor, Aaron Peskin, numerous times about the case, but he hasn't replied to her. In the meantime, the OSTR's Guy said his office has to enforce the law as it's written, and doesn't have latitude to amend it. Brill emphasized that everyone in Guy's office has been polite and professional, and she has no issues with any of them—with one exception.
Brill said her neighbor saw Guy put up a notice of violation after 5pm on November 30th, while the couple was away. It stated that they were in violation for having a listing up on a home-share site, exceeding the 90-day cap. Brill and Kobre's bookkeeper replied to the violation immediately the next morning, on December 1st. However, the city didn't get back to her until December 2nd, so when all was said and done, the couple was on the hook for nearly $1,000 in fines for those two days. (Fines start at $484 a day for first offenders, and rise to $968 for repeat offenders.) Guy said he can't comment on individual cases.
Most violations are for exceeding 90-day cap
Guy did say, however, that the majority of the notices of violation that his office gives out are for listing rentals for more than the 90 days the law allows. He explained that the OSTR sends a letter via standard mail and a certified letter, and posts a notice on the property.
We called Come2SF to ask if it ensured all of its users complied with city law, but the man who answered declined to comment. We also asked Peskin's office if the law could be changed, or an exception made for permanent residents who stay in their homes fewer than 275 days per year. His aide sent us an email stating in part that Brill and Kobre's residence "is ineligible to qualify for short-term rental at this time" and later deferred to the Office of Short-Term Rental "to comment on their process on this specific ruling."
Brill said it's a shame that the city isn't responsive, because not only is it passing up lucrative hotel taxes, it'll also lose out on the new "business personal property" tax on items purchased for guest use, like furniture, appliances, sheets and towels. Also, a friend of hers was making a tidy income cleaning the place each time a guest left.
We asked Brill if she and Kobre had considered hiring an attorney. "We don't have the kind of resources to do something like that," she said. "I think maybe we're in the minority. Maybe there are a lot of scofflaws. But we're not." 
By the numbers
We asked Guy for statistics on short-term rentals, and he provided these numbers:
Registrations
Total applications submitted since February 1st, 2015: 1,798

Total certificates issued: 1,260
Applications rejected as ineligible or incomplete: 457
Applications pending review: 81
Enforcement
Total enforcement cases opened since February 1st, 2015: 449
Total cases remaining under investigation: 181
Total cases fully closed (either a violation was found, but abated; or, we investigated and found no violation): 201

Total Notices of Violation: 126 NOV's involving 187 dwelling units

Cases pending closure: 67 NOV's involving 99 dwelling units (these are mostly recently-issued NOV's)

Total penalties assessed: $704,000