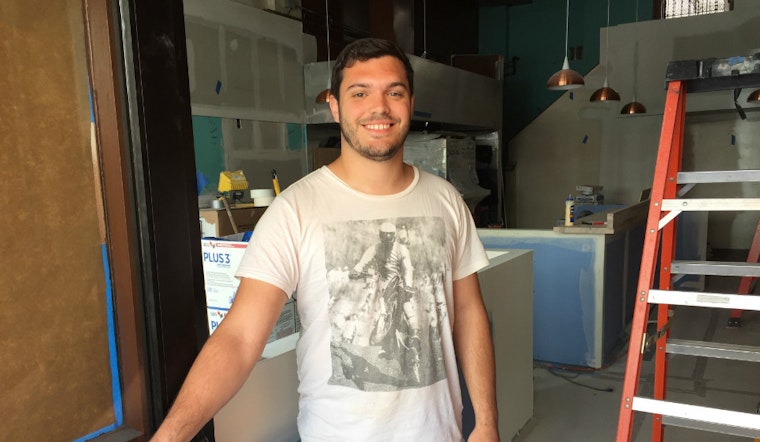 Published on May 02, 2016
The 200-300 block of Kearny Street is abuzz with weekday dining options, and another is just around the corner: Sababa Hot Pita Bar is opening possibly within three weeks, bringing with it Israeli street food with an impressive pedigree. 

Guy Eshel, with minority owner Matt Semmelhack of Mercer Restaurant Group (A.Q., Bon Marché), is opening in the former Paladar Cafe Cubano at 329 Kearny St. Eshel, who attended the Culinary Institute of America in New York, has worked at One Market and with Semmelhack at A.Q. The new spot will have limited seating, as with many of the cafes on that stretch of Kearny, catering mostly to the lunchtime grab-and-go-crowd.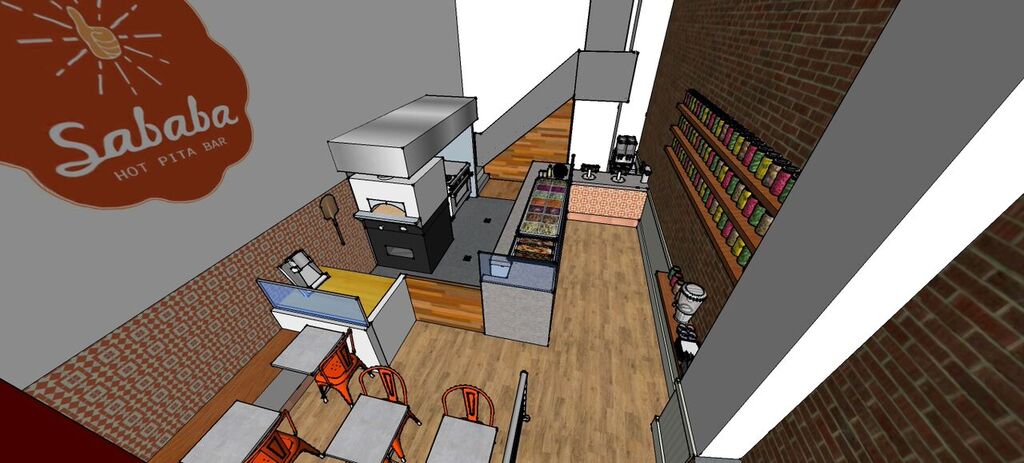 Rendering: Courtesy of Guy Eshel.
The concept centers on a build-your-own sandwich, bowl or hummus plate, and includes freshly baked pita bread. "Someone's going to be rolling out the pita and baking it in a stone hearth oven to order," Eshel said. Proteins will include chicken with shawarma spices, ground beef kabab braised in tahini, falafel, or sabich—a fried eggplant and caramelized egg combo. They'll offer various add-ons, a pickle bar, house-made hot sauce and a selection of side salads.  
In fact, Eshel says, "75 to 80 percent" of the menu will be vegan or vegetarian. Salads will surpass the usual fare and include kale quinoa tabbouli, Moroccan carrot salad with sheep's milk feta and orange, roasted beets with labneh cheese and zatar, and a roasted cauliflower salad with hot pepper pine nuts and tahini. Ingredients will be organic and locally sourced whenever possible. "We're making Israeli food, but I don't want to bring stuff over from the Middle East when we have such good products here," Eshel says. 
Eshel said he's from Israel and his entire extended family is there, and he visits often. "This is my first restaurant project of my own, and it made sense to go to my favorite kind of food, having been from there," he said, adding that it's hard to find this particular kind of cuisine in the city. Prices will range from $10–14. Sababa will concentrate on lunch to start, but Eshel hopes to eventually add dinner and weekend hours.