Coming off of last week's Examiner piece declaring that Supervisor Katy Tang had put a stop to L-Taraval changes proposed by the SFMTA to improve pedestrian safety, Tang has come out with an op-ed in the same publication refuting the allegations. (Full disclosure: the Examiner is a content partner of Hoodline.)
"With a single headline, 'Supervisor slams brakes on L-Taraval changes,' the San Francisco Examiner has completely misrepresented what has transpired with the L-Taraval Muni Forward Project," Tang said.
Tang also responded to the article in a series of tweets last week: 
@SFist @sfexaminer Shameful reporting of inaccurate information by these two "news" outlets. @njudah

— Katy Tang (@SupervisorTang) May 6, 2016
@njudah Never said I support parking spaces over lives or safety. People need to do their homework or better yet, ask me.

— Katy Tang (@SupervisorTang) May 6, 2016
Available at [email protected] or 415-554-7460 for anyone who wants to have a 140+ character conversation on L-Taraval

— Katy Tang (@SupervisorTang) May 6, 2016
"We did not say anything about stopping the process," Tang told Hoodline this week. "During this time, especially with the focus groups, our office's role was facilitating discussion so voices could be heard."

She pointed to the heated public meetings around the proposed L-Taraval changes, which are intended to promote pedestrian safety around the trains, where dozens of people have been struck. They include the installation of boarding islands and the consolidation and removal of stops.
During the last community meeting, audience members booed and shouted down SFMTA officials, speaking out against changes and advocating to maintain parking. "It was not productive," she says of the meetings.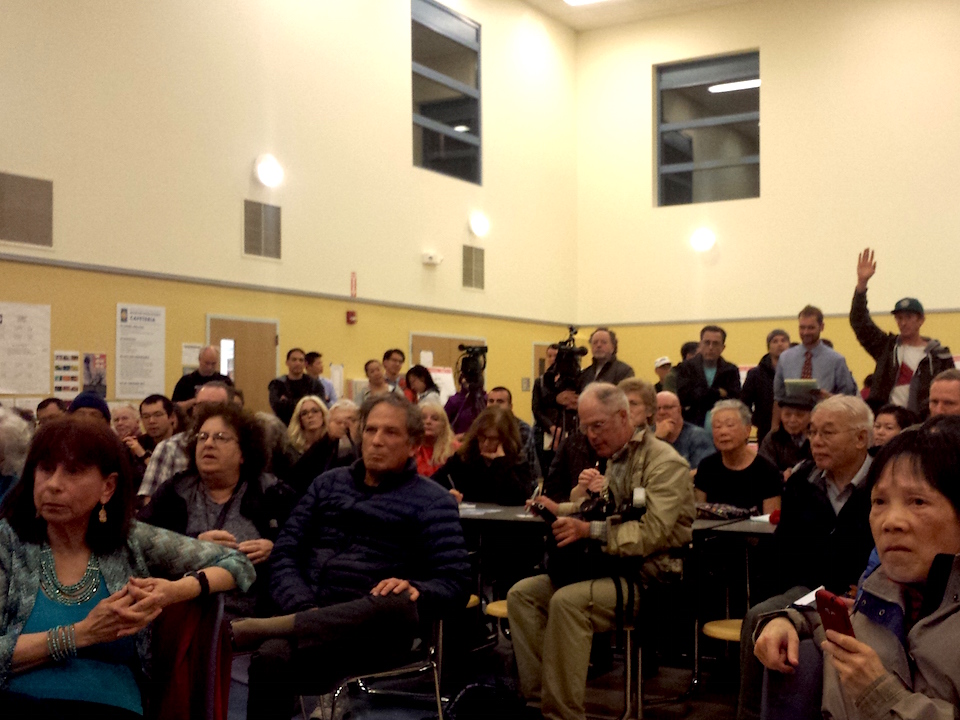 A packed community meeting on the L-Taraval saw boos and shouts from the audience.
To counter those issues, Tang's office has held three L-Taraval focus groups that brought together a number of community representatives, including merchants, pedestrian safety advocates, seniors who ride Muni, disabled rider advocates, drivers, and bicyclists.

"For example, merchants were able to hear from the transit riders, and transit riders were able to hear from the merchants' perspective on why parking was important to them," explains Tang. She declined to name who had attended the focus groups, saying that she wanted the attention to be on the concerns attendees had represented.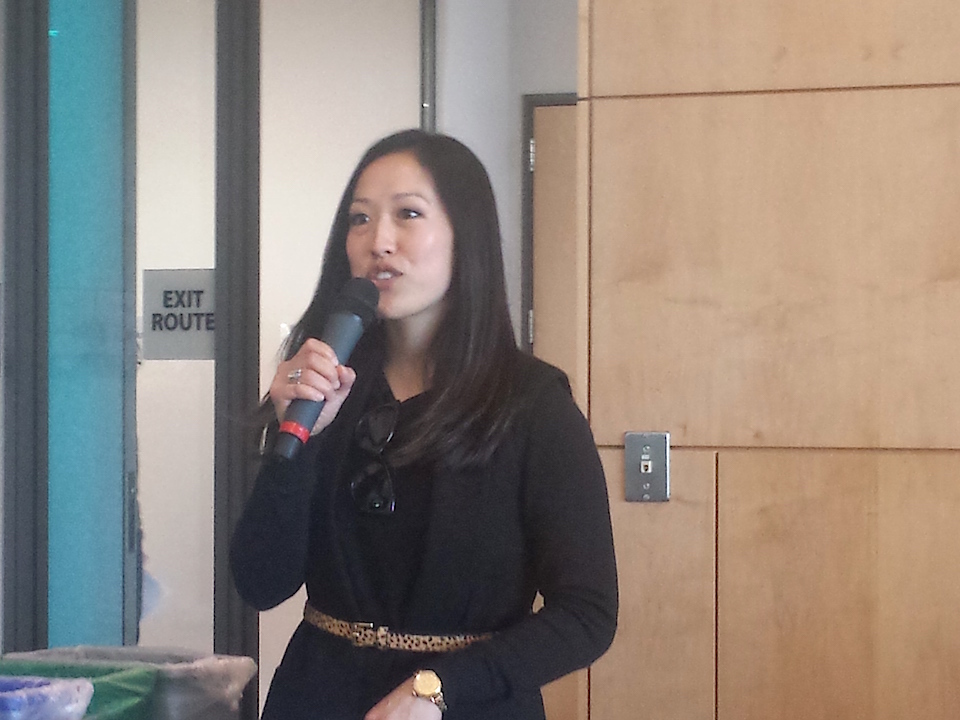 Sup. Katy Tang speaking at an unrelated community meeting.
According to Tang, many residents did not fully understand what the L-Taraval proposals were, or were not aware that changes were being proposed. Going forward, the SFMTA will develop outreach materials for residents that will include diagrams and specific information about changes to the L-Taraval. From there, a revised proposal will be submitted to the SFMTA's Board of Directors, who have power of approval.
"My goal is to have a safe and reliable transit system," Tang said when we asked her for her personal perspective on the proposals. "We have to reach our common goals. [The community] does share a lot of common interests in this project."
For residents who are concerned about the L-Taraval changes and want to influence the process, Tang recommends emailing Muni Forward's Project Manager, Sean Kennedy. "They can certainly let me know—email him and copy me," she says.

We've also reached out to Kennedy for comment and will update this article if we hear back from him.