After a brief public hearing yesterday, the SFMTA Board of Directors approved plans to install a buffered bike lane on Golden Gate Avenue from Polk to Market—which will be the very first piece of bicycle infrastructure in the Tenderloin.
As we previously reported, this street redesign will reduce the number of travel lanes on Golden Gate from three to two, install an eastbound buffered bike lane, and implement pedestrian safety measures like upgraded crosswalks and traffic signals.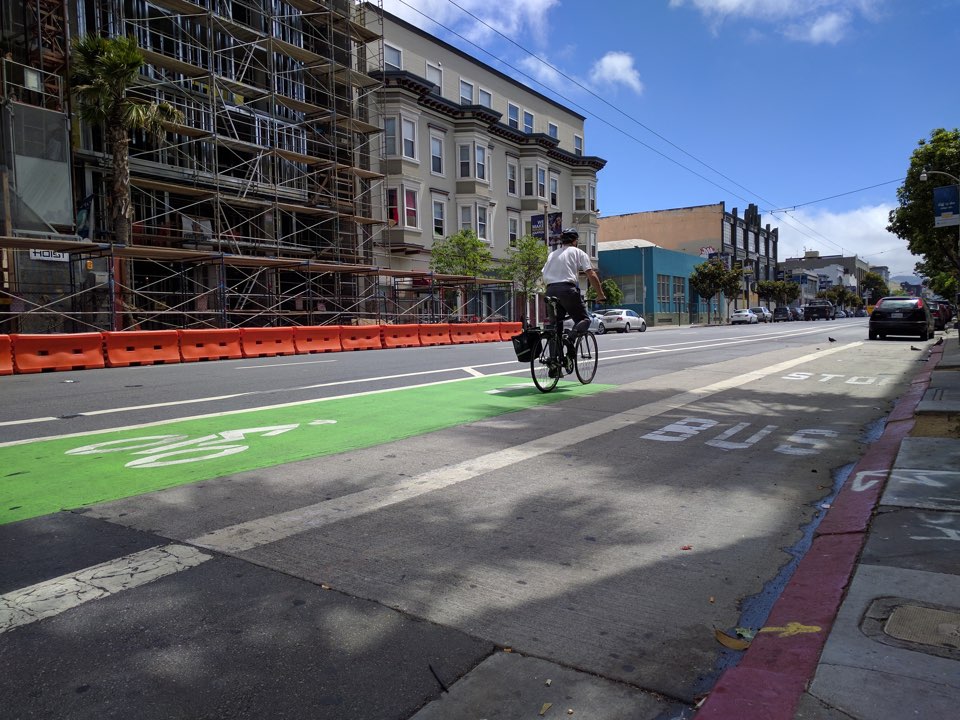 Supervisor Jane Kim attended the hearing to share her "very strong support" for the bike lane, reiterating that one cyclist or pedestrian is injured every 38 days within this high-injury corridor, and more bikes on the street could help make the neighborhood safer overall. Representatives from the Central City SRO Collaborative and Folks For Polk also spoke in support of the project.
With the board's unanimous approval, construction is expected to begin this summer. The $180,000 project will be funded with Proposition K sales tax revenue.