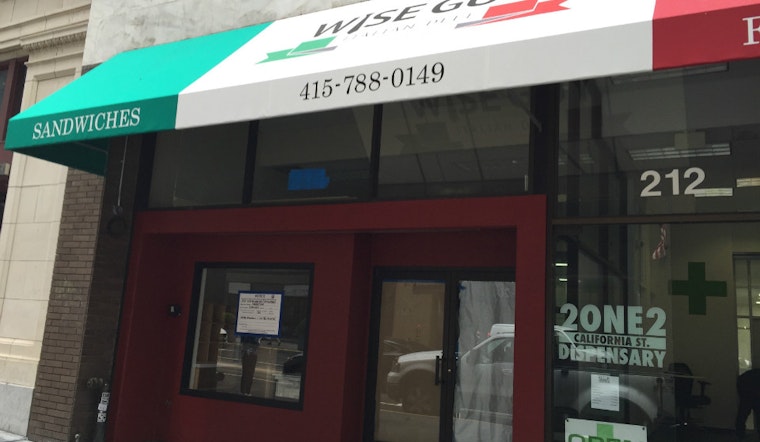 Published on May 10, 2016
A new, independently owned lunch spot, Wise Guy Deli, is slated to open within the next couple of months at 214 California St. (at Front), bringing old-school, hearty Italian sandwiches to the FiDi lunch crowd.
The awning is already up, beckoning hungry patrons. Owner Michael Tufo said he'd hoped to be open by now, but—as we hear frequently from business owners—he's still waiting on the city to issue permits. 
Tufo, a first-generation Italian-American born and raised in San Francisco, also owns Calabria Bros. deli in Excelsior (there's no brother, he said—he just liked the ring of it).
With Wise Guy, he wants to bring something different to the FiDi: a throwback to the days of bigger appetites and real Italian ingredients, at a good value. His hope is to keep small business alive in the city center, despite the increasing presence of chain sandwich and salad spots in the FiDi. "Everybody does the same stuff down there, so I'm trying to bring a bit of an old-school feeling back," he said.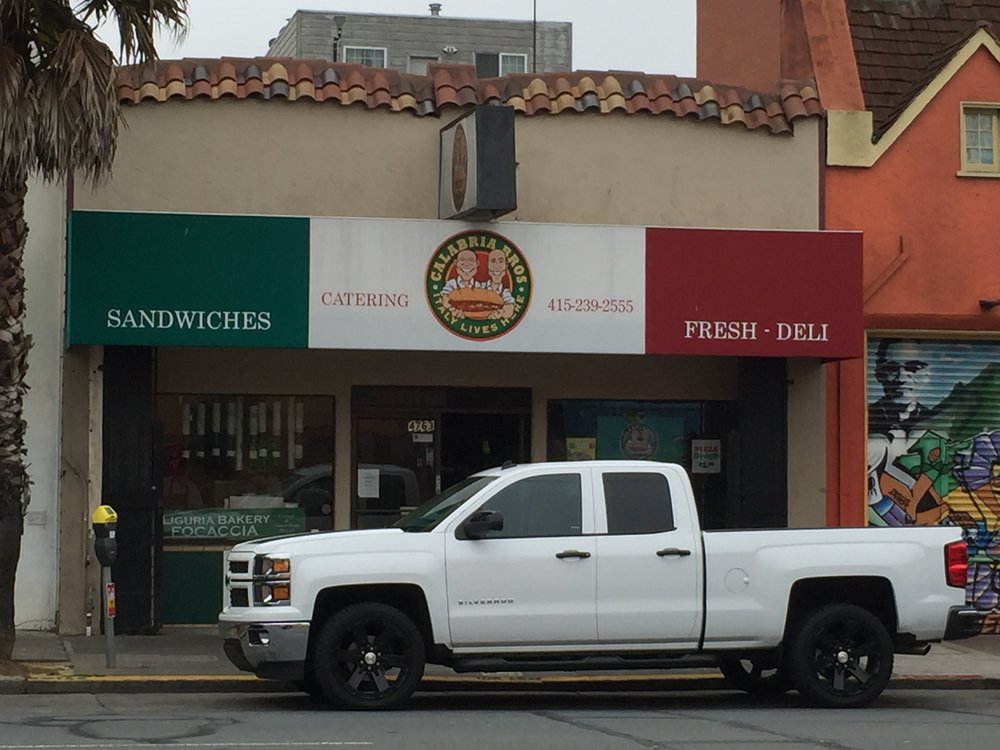 Calabria Bros., Wise Guy's Excelsior sister deli. (Photo: Homey C./Yelp)
Like Calabria Bros., Wise Guy will use Boudin Bakery bread, Molinari & Sons meats and some imported items, such as various types of prosciutto and salami. It won't be a full-fledged deli with specialty foods because of its small size (about 1,000 square feet), but everything will still be sliced and made to order, and Tufo says the sandwiches are huge.
"We're basically giving you a sandwich that could feed two from $8–$9, and the big big ones are from $9–$13," he said. "I know people like to be healthy, but sometimes people like to eat."
Wise Guy will also carry soups and sides, such as pasta and potato salads, as well as snacks like marinated mushrooms and artichokes. It'll likely be open only on weekdays, from 8am until 3 or 4pm. Because of the small space, it'll be carry-out only; no seating.
Wise Guy is on a block known for its more upscale restaurants, like Barbacco, Perbacco, Tadich Grill and Michael Mina. It's also located right next door to medical cannabis dispensary 2One2 California Street, which opened in September of 2015. But Tufo said the location isn't an issue for him. "I've met the people next door; they're real nice people," he said. "I like the neighborhood."