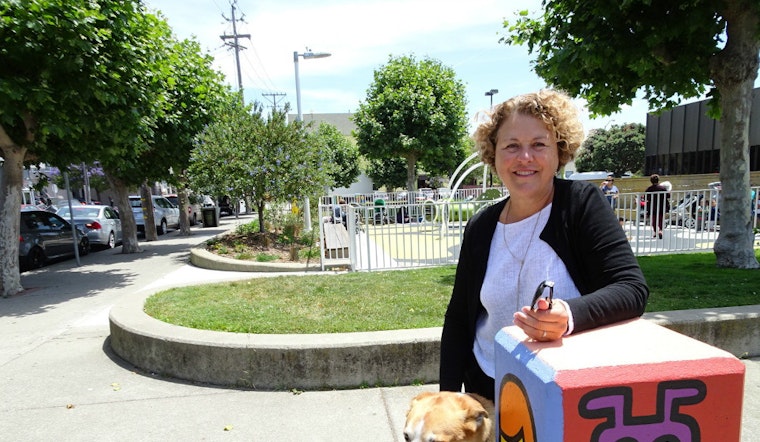 Published on June 10, 2016
Former District 3 Supervisor Julie Christensen began her community work as an activist planting trees in North Beach in the mid-1990s. She's been a champion of parks and playgrounds ever since.
Now, Christensen, who lost the D3 seat to Aaron Peskin in last November, is going to put her talents to work as the new executive director of the Dogpatch and Northwest Potrero Hill Green Benefit District (GBD). She officially starts with the GBD on Monday, but has already hit the ground running with meetings and other duties.
The GBD is a special assessment district, created by a vote of property owners, that aims to maintain and increase green space in the Dogpatch and northwest Potrero Hill, which both nestle up to freeways. It's the first of its kind in the nation.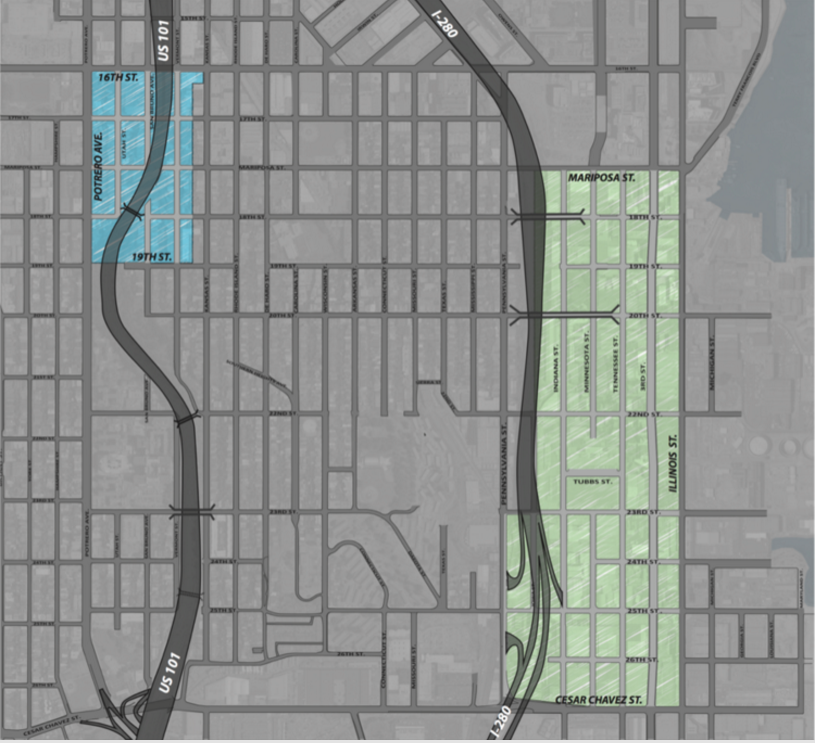 Prior to being appointed to the Supervisor role by Mayor Ed Lee, Christensen had an industrial design business. But she lost a couple of key clients during the 11 months she spent as Supervisor, and even before that, she'd only been working part-time, volunteering countless hours of her time to get the North Beach Branch Library built and North Beach Pool & Clubhouse and Joe DiMaggio Playground renovated.
Because of her commitment to North Beach, "I've taken 20, 30, 40 percent cuts in pay [in some years]," she said. "In 2013, with Joe D in its final stages and the fundraising for the library, I was down to about 20 percent of my salary for that year."
After losing the race, "I had to decide, do I go back to the design profession or stick to my commitment to stay in the public realm?" she said. The GBD offered the perfect means of uniting her experience in policy with the passion for parks, green spaces, and playgrounds that drove her work in North Beach.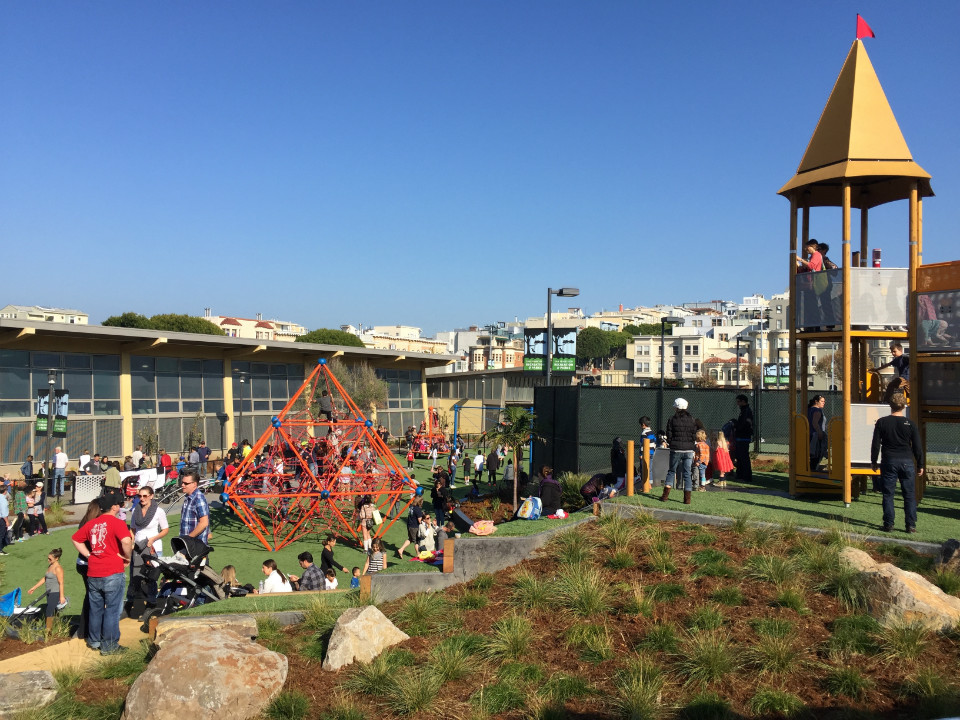 Before pursuing the job, Christensen had to get a waiver from the city's Ethics Commission. Without the waiver, she's "prohibited from working for any entity that has a contract with the city" within 12 months of leaving office, and hamstrung from talking with city departments, which would effectively shut down her ability to do the job, she said. 

In May, Christensen got all three waivers she needed in 5–0 votes, with the commission deciding that the abuse of power that the rules are intended to prevent wasn't applicable in this case.
"This waiver will allow me to take a position that is much aligned to my interests and my skills, and in which I can continue to serve and try to make the positive changes in the city that I enjoy making with considerably less bloodshed," she said.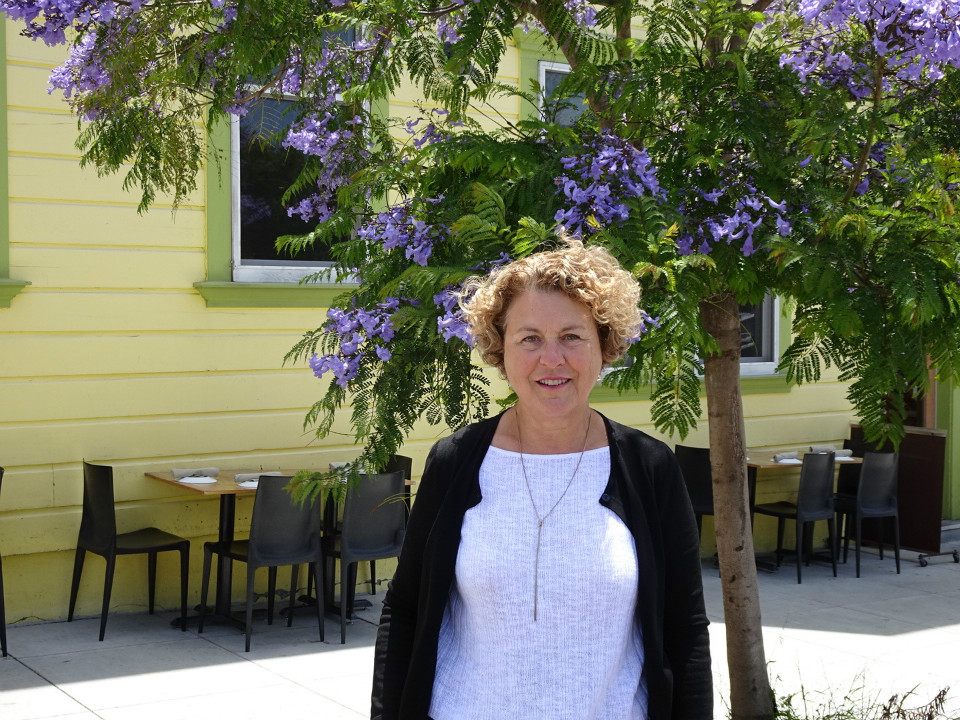 In her new role, Christensen will lead an innovative organization that's devoted to "funding maintenance and capital improvements on existing and new open spaces, parks, parklets, plazas, sidewalk greenings, green infrastructure, gardens and the public realm in general, within the district boundaries," according to its website. 
The GBD has already found bits and pieces of ground in the Dogpatch that it hopes to convert into pocket parks, urban street parks near the freeway, and amenities like gardens, playgrounds, bocce courts and dog runs.
"[Dogpatch] neighbors have created wonderful green spaces out of the worst conditions," Christensen said. "They're really to be commended. And the fact that they've created the first green benefit district is amazing. That would be worth hanging on in the civic realm for a while."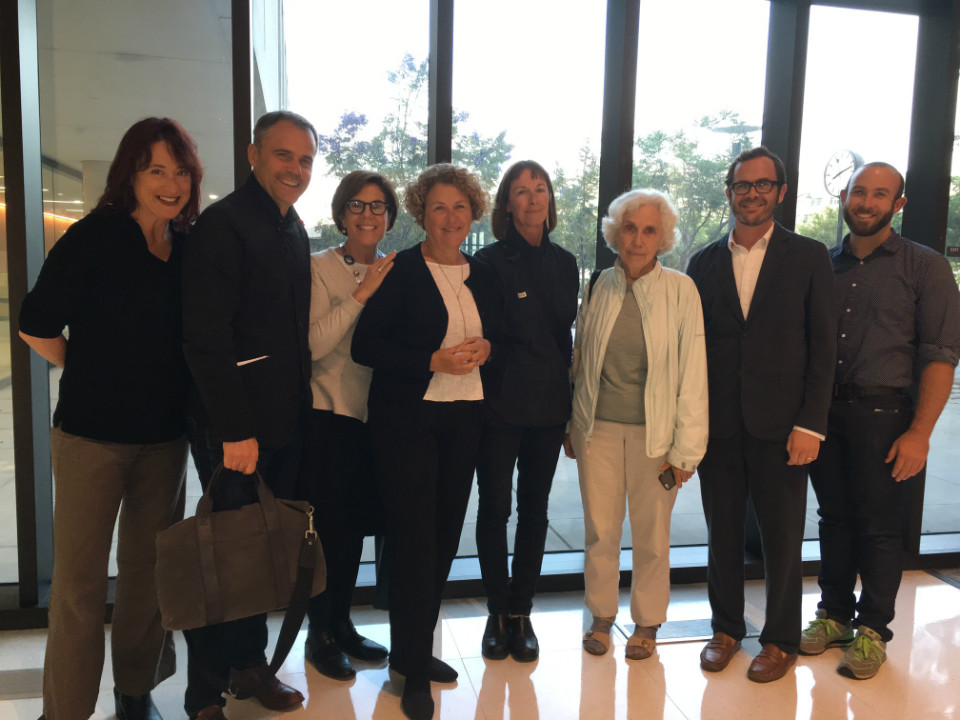 Christensen said her decision to stay in public service was cemented by seeing the fruits of her labor in North Beach. "Seeing the library open and knowing Joe D was about to start construction, it was like 'Wow, what could you do that would be cooler than this?'" she said. "To walk by Joe DiMaggio and the library on any average day and see how happy people are, how it creates a nucleus for our neighborhood—there's not much cooler than that."