Fans of large-scale interactive public art, rejoice: another Market Street Prototyping Festival is on the horizon.
For those unfamiliar with the Prototyping Festival, it's a collaboration between the Yerba Buena Center for the Arts and the Planning Department. As the city continues to plan a major overhaul of the Market corridor's public realm through the Better Market Street plan, the multi-day festival serves as a testing ground for interactive sidewalk art installations that could help make Market "a more vibrant, connected destination."
For the 2016 festival (October 6-8), 30 prototypes were selected from an open call for submissions. They'll be spread across three districts: Central Market (Market from Seventh to Mason), Retail Heart (Fifth to Third), and Embarcadero (Fremont to Embarcadero).

The projects cover a wide range of uses, from greening to games to exercise. Here are a few notable ones:

Addressing the fact that communities surrounding Mid-Market have some of the lowest tree canopies in the city, Friends of The Urban Forest will bring a Pop-Up Forest to the Central Market district. Using trees, native plants, mirrors and recycled materials, the installation will create an immersive forest that appears to pop up along the street.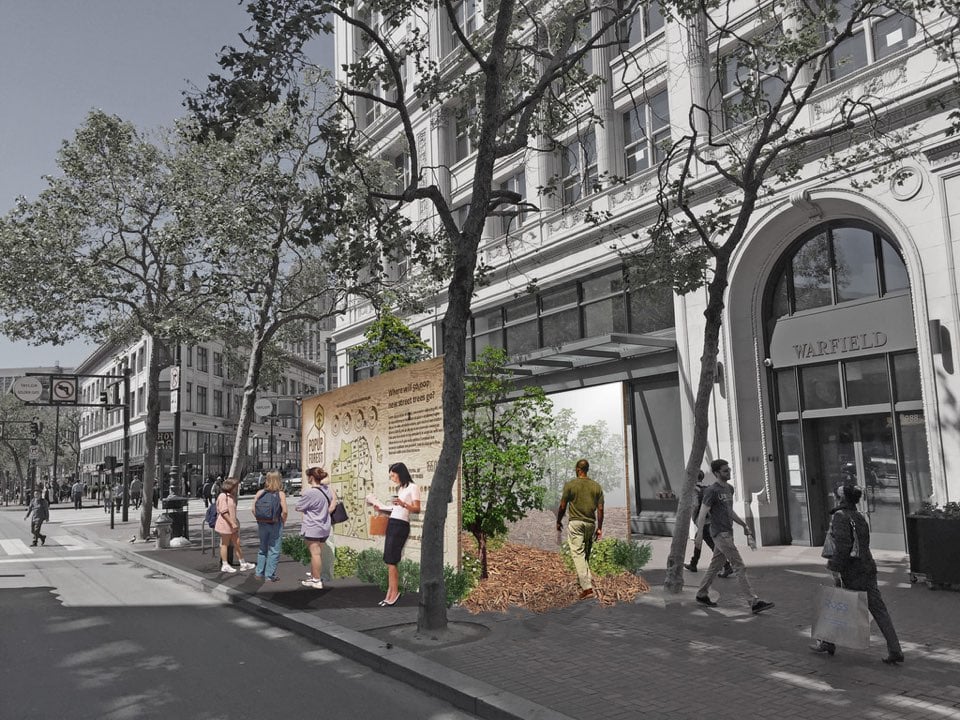 Within the Retail district, the mirror-based installation Pillars of Reflection will attempt to capture beauty in the heavily-trafficked area's chaos. "Each one of these mirrors is angled differently as to produce a kaleidoscope effect, reflecting the complex moments of Market Street in a collage of reflected images," the project's description explains.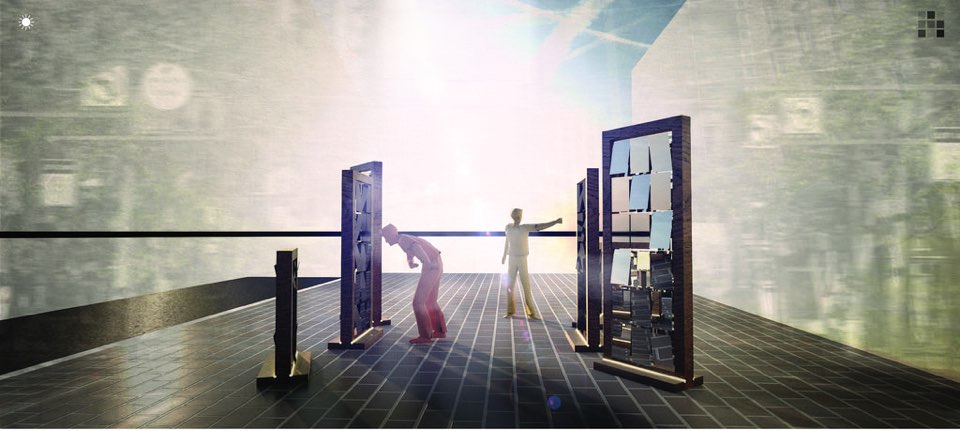 And down at the Embarcadero zone, the team behind Knotty Sidewalk promises to bring "knot your average street furniture" to the sidewalk.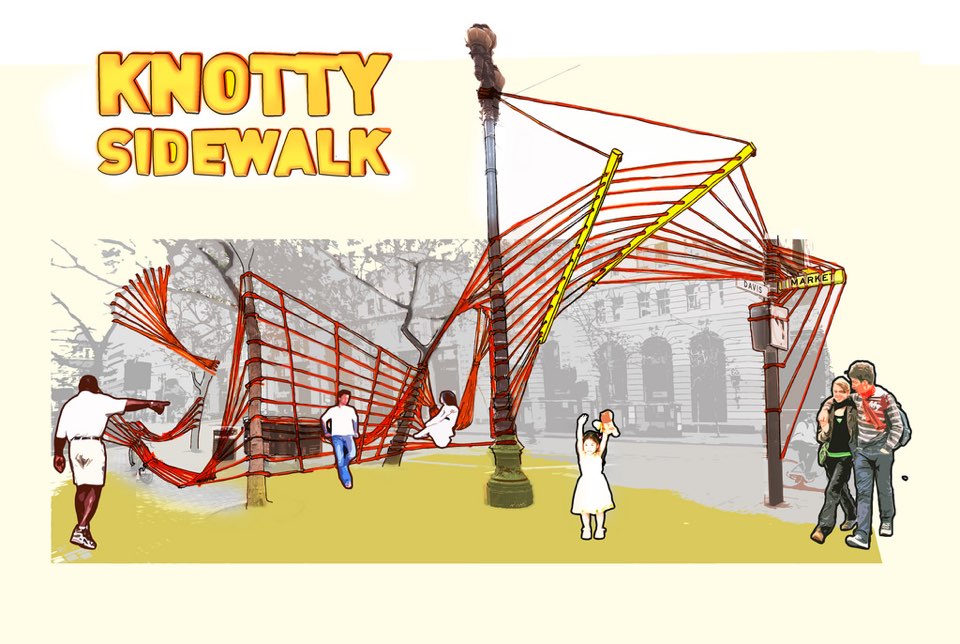 In addition to the 30 newcomers, expect to see 10 familiar prototypes return to the streets, including the City Fit Path, Bench Go Round, The People's Table and the peepSHOW (pictured above). These prototypes have graduated to a new Incubator program, and could become semi-permanent installations for up to two years, beginning with the festival.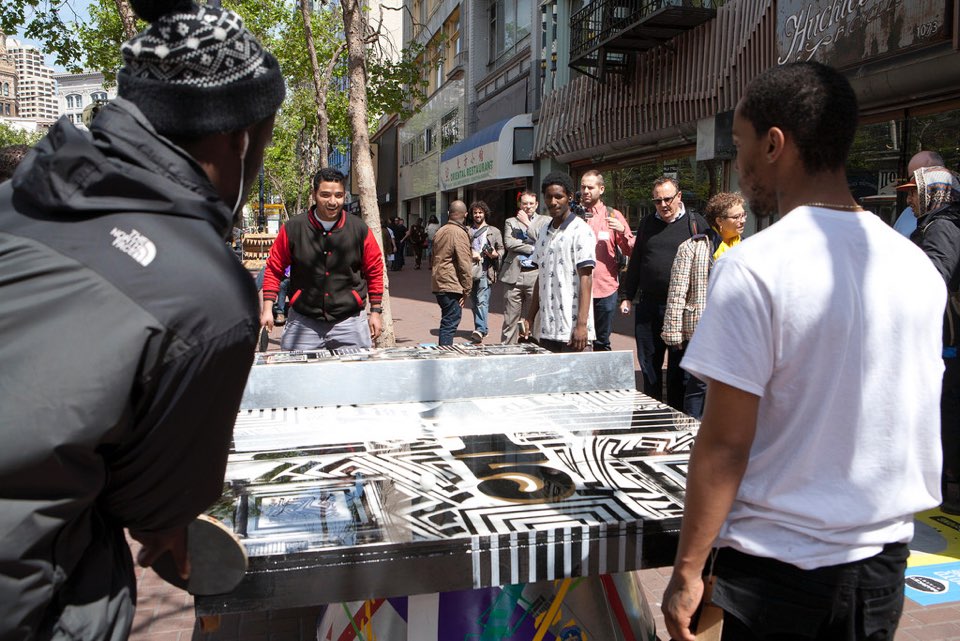 Finally, the Yerba Buena Center For the Arts and the Planning Department are teaming with the Youth Art Exchange to include prototypes designed and built by 14 high school students from campuses around the city. They'll be working with "stakeholders" in the Mid-Market area and a design firm, to develop installations that cater to the neighborhood.
For more details on the 2016 festival and all of the prototypes that have been selected to date, visit the Market Street Prototyping Festival website. You'll also find regular updates on the festival's Facebook page.