Good news for caffeine-obsessed neighbors: Not one, but two new cafes are on their way to Sixth Street this fall.
In addition to Pentacle Coffee quietly building out its space at 64 Sixth St. (with hopes of launching in October or November, according to Instagram), a husband-and-wife duo are in the process of turning the long vacant storefront at 47 Sixth St. into a quick stop for authentic Italian and Greek pick-me-ups.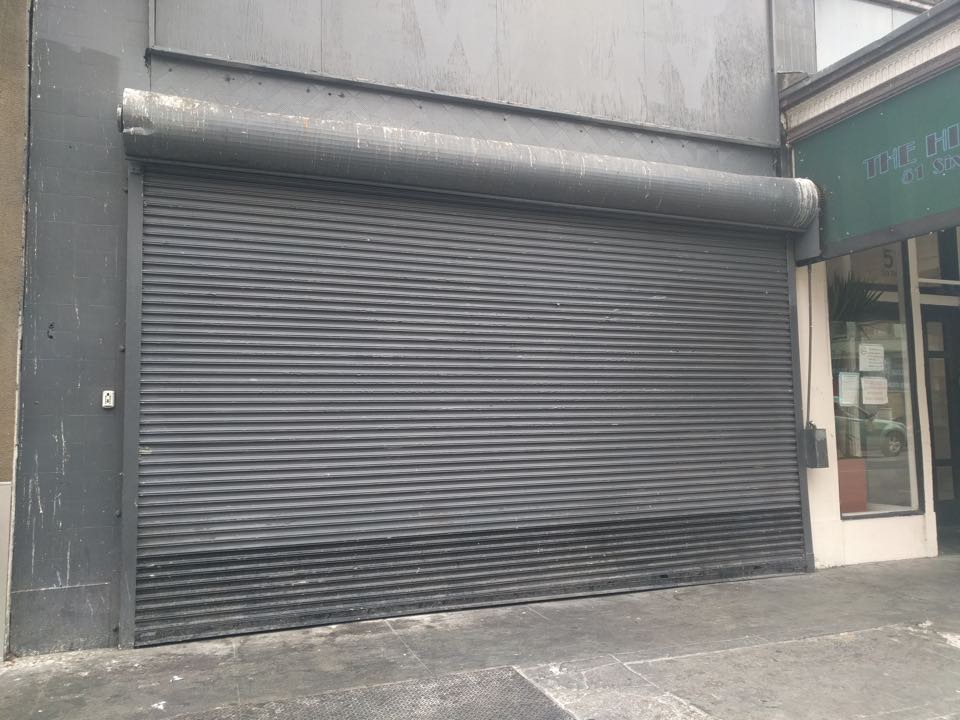 The cafe will be called the Argentum Project, and it's the longtime dream of Katerina and Dimitrios Kalessis, Katerina says.
Since moving to San Francisco in 2004, the couple launched a business importing the high-end coffee Portiolio from Milan. They've found success supplying Italian restaurants all over the city, but always wanted to own their own cafe, Katerina said.
But they aren't exactly starting this new endeavor from scratch. Dimitrios is a trained chef who's worked in the local restaurant industry for a decade, and ran his own cafes in Athens, Greece, and on the East Coast, Katerina said. Before teaming with Dimitrios to import coffee, she spent two decades working in the beauty industry, "traveling the world eating other people's really good food."


Given their petite storefront, The Argentum Project will focus on take-out. Patrons will be able to grab Italian coffees, including hot and blended beverages, and a wide variety of sweet and savory Greek snacks—including pastries and cookies like baklava, kourambiethes and koulouria; fresh and frozen Greek yogurt cups, ice cream and frozen yogurt bars, plus two different brands of local handmade chocolates.
For those with a heavier appetite, The Argentum Project will offer sandwiches, salads and side dishes to carry out. At the start, they'll also offer delivery of large orders for offices or events, with full onsite catering expected to follow in the future, Katerina said.
While the space has been vacant for roughly four to seven years after serving as a jewelry store, they believe, Katerina said it was originally a restaurant for the tourist hotel above before it was converted into a residential hotel. They were actually looking for a space "half-heartedly" because they weren't entirely ready to start a new business, she added, but their friend Gianluca Legrottaglie, owner of Montesacro across the way on Stevenson, said they had to see it—and sure enough, they fell in love.
Renovations of the space are focused on refurbishing its rustic elements, including exposing the circa-1912 brick walls, and opening up windows that have been boarded up for years.
Right now, Katerina says they're on track for an October or November debut. In the meantime, they're getting to know the neighboring businesses on their block and eager to add more positive growth to the area, Katerina said. For updates on The Argentum Proejct's progress, keep an eye on the cafe's Facebook page.