"Kaleidoscope" is the term that Bell Tower owner Barbi Tice uses to describe both the food and clientele at her longtime restaurant and bar at 1900 Polk Street. We met up with Tice to discuss her 23 years on Polk, how she went from newcomer to fixture at Polk and Jackson streets, and the Bell Tower's future.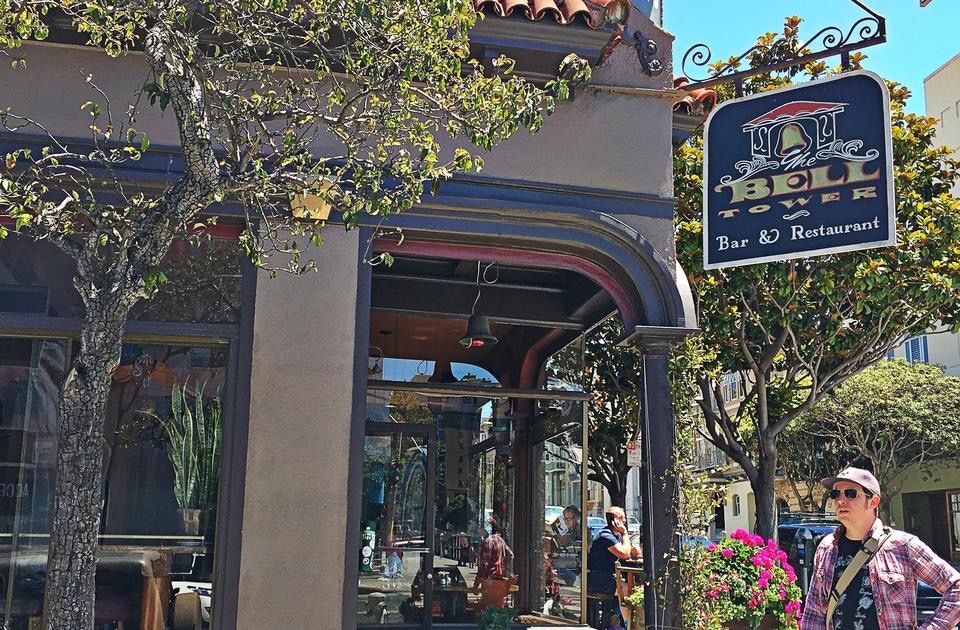 The Bell Tower is Tice's first business venture. Before opening it in the early '90s, Tice, who moved to San Francisco from Minnesota, worked at Pat O'Sheas Mad Hatter, which is now closed, and Royal Oak, just down the street.
While bartending at Royal Oak, she met Lou Vittes, a regular who was about to retire. He told her that he wanted to own a bar as a silent partner, and they agreed to go into business together. In June 1993, they finally got the Bell Tower up and running. 
The restaurant's debut came with some challenges. At the time, Tice told us, its space was a vacant building that needed a lot of work to get up to speed. "The Bell was built out of our ignorance. When we opened, we had no idea what we were doing. We had no general contractor, and I certainly didn't have the money to hire one. I had to borrow money just to clean it out and bring all the stuff to the dump." In the end, it took about a year of major renovations to get the Bell Tower running.
Even worse than the construction, Tice said, was the pushback from neighbors once the new tenant was announced. Neighbors protested with the ABC when they should have protested with the city, causing more delays. "They protested with the wrong group of people."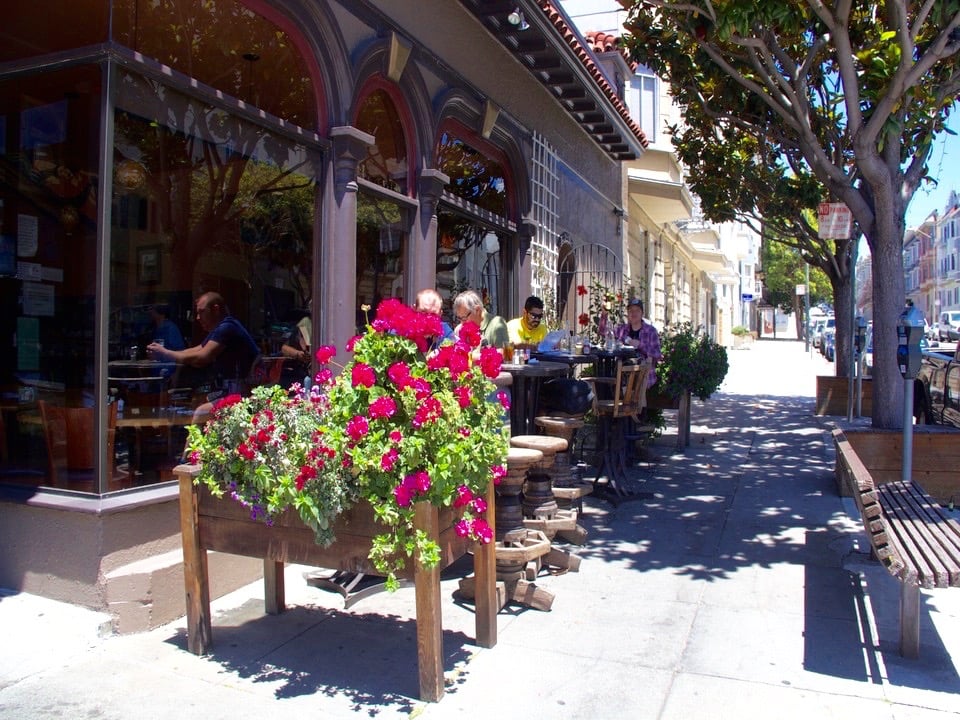 One of the most notable elements of the Bell Tower is its murals, painted by local artist David Ball. Twenty years ago, Tice said, Ball walked in off the street and offered his services. She was broke at the time, but managed to come up with the money to pay him well and help get his career going.
"The paintings weren't even necessarily his typical style, but he did what we asked for, and we are very happy with it," she said.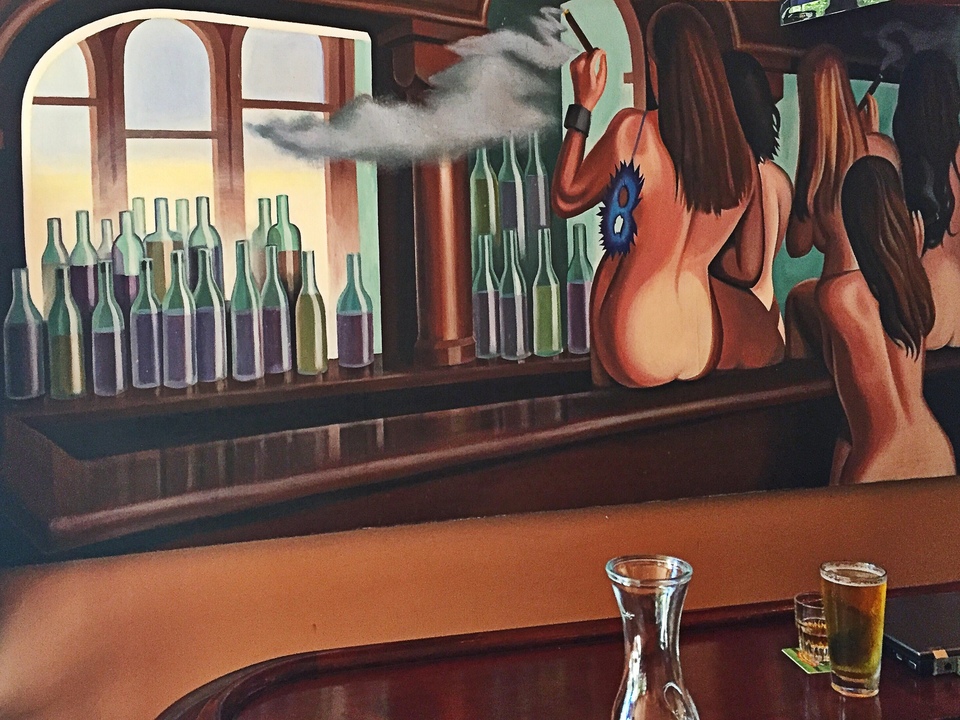 The Bell Tower's food is simple, with pizzas, salads, burgers, steaks, salmon, and sandwiches. The most popular item at the moment is the pulled pork nachos, with melted pepperjack and cheddar cheese, black beans, pico de gallo, and sour cream. It only went on the menu three months ago, but "when we put it on the menu, it was one of those 'duh' moments," said Tice. "We fry our own tortilla chips, and it's at a good price point, so people really like it."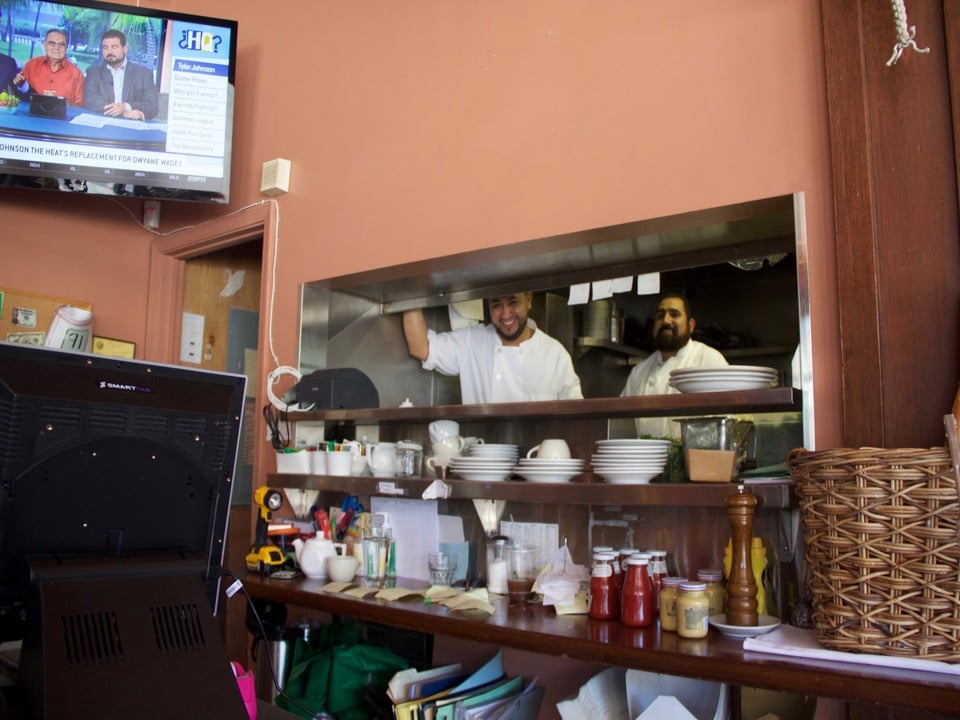 Tice prides herself on keeping all the Bell Tower's prices reasonable, including house wine for $5.50 a glass. "I want to keep it that way," she said. "I make decent money and try to pay my staff well, but it's a family here, and our customers are part of that family. I would rather work a little harder and make the same money than make it so that people who have been coming in here for years and years can't afford it anymore."
The restaurant currently has about 23 employees, and Tice offers health benefits, paying 75 percent. "It's Kaiser [Permanente], so it's a good program," she said. 
Tice said that she doesn't feel the need to chase the high-end crowd to which many newer restaurants cater. "For what we do, it's really good. Other places that charge more than we do have eight guys in the kitchen putting greens on everything. We have our own niche, and I like that," she said. 
The clientele at the Bell Tower is about 80 percent neighbors, along with some people who used to live nearby, but have since moved away to the North Bay or somewhere else on the outskirts of the city. They represent a wide range: "It's gay, it's straight, it's black, it's Chinese, young, old, rich, poor. It's a nice mix." Tice said she also gets a fair number of tourists.
Since the Bell Tower doesn't advertise, a lot of its business is repeat, and often based on word-of-mouth. "The local businesses around us are extremely kind to us and recommend us all the time," said Tice. With the kitchen open until midnight and the bar open until 2am every day, "we get lot of people at all times of day, but customers are definitely attracted to the late-night grub and cocktails."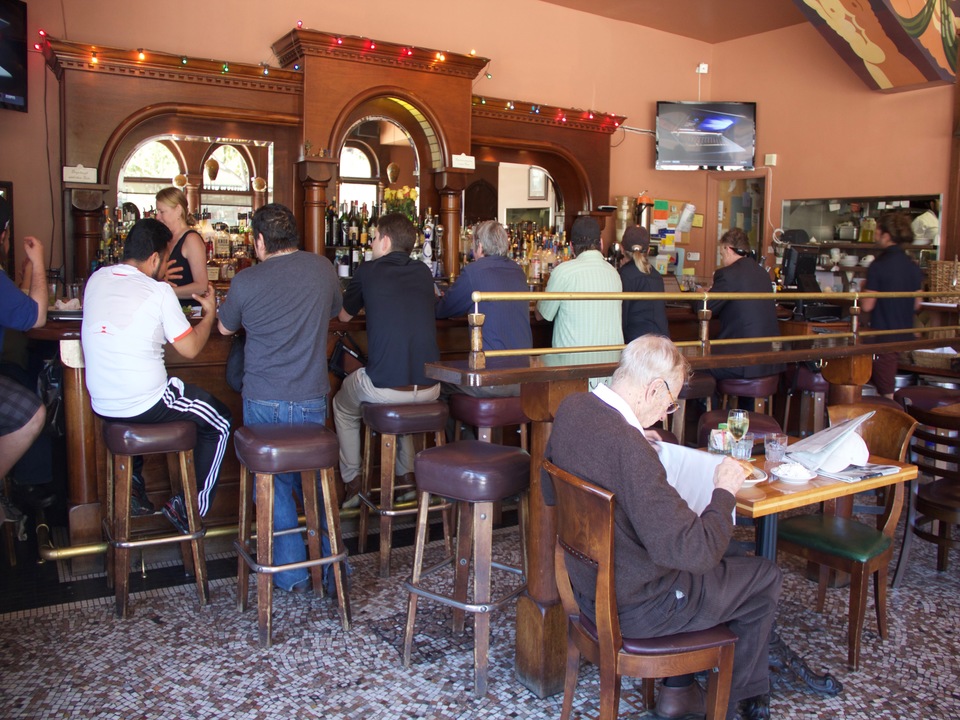 Even those who don't drink or dine at the Bell Tower have told Tice they appreciate its presence. One time, she said, she closed for a week for minor renovations. When she reopened, "a neighbor came in and said, 'You know, I've never been in here before, but I want to thank you for being open. When you were closed for a little while, I was nervous when getting off of work and walking around here. When you're not open, this corner is really dark. I never realized it until you actually weren't open how lit up it is and how much protection I felt.'"
And unlike many longtime San Francisco businesses affected by the current economic climate, Tice is confident the Bell Tower will stay put for the time being. "We consider ourselves very fortunate, because we have great neighbors and a very reasonable and easy-to-work-with landlord. We just got five more years on the lease, so we will definitely be here for at least another five years."