Despite shocking the neighborhood with its sudden closure in March, Lafayette Coffee Shop—one of the neighborhood's longest-running diners—is back in business at a new address.
As owners Stanley and Stefanie Yang promised, their new location at 611 Larkin St., which debuted today, continues to offer the same menu of all-day breakfasts, home-style dinners and daily specials. And Mei, the diner's morning server at 250 Hyde St. for the past 30 years, is still behind the counter taking orders.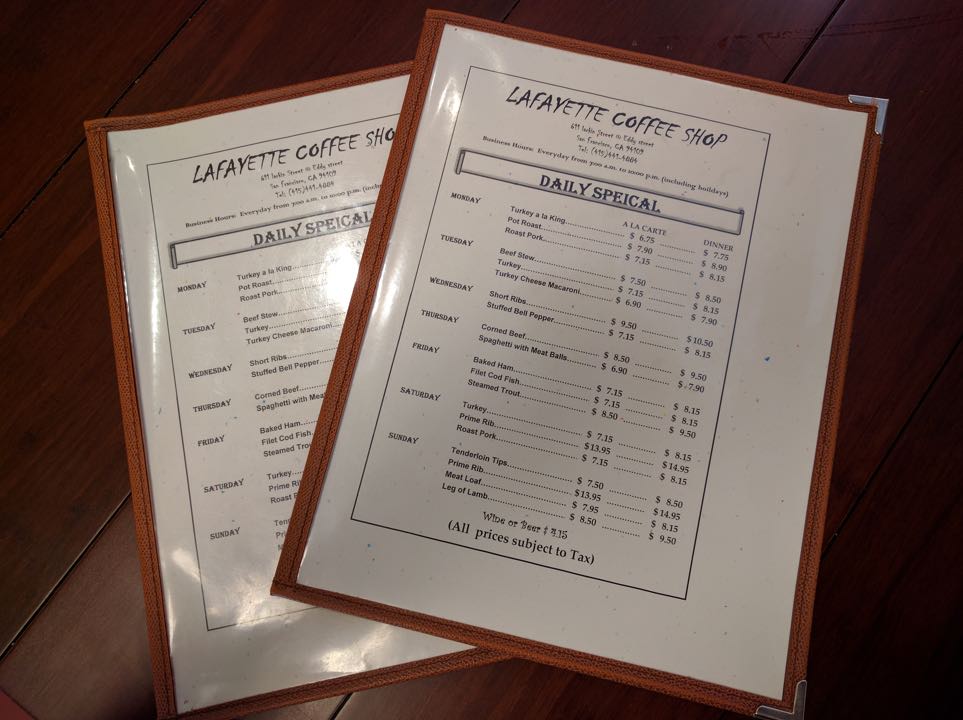 While the diner's iconic neon sign and worn-in red booths did not make the trek to Larkin Street, the new space still offers a throwback vibe, with minimal decor and red leather stools at the counter.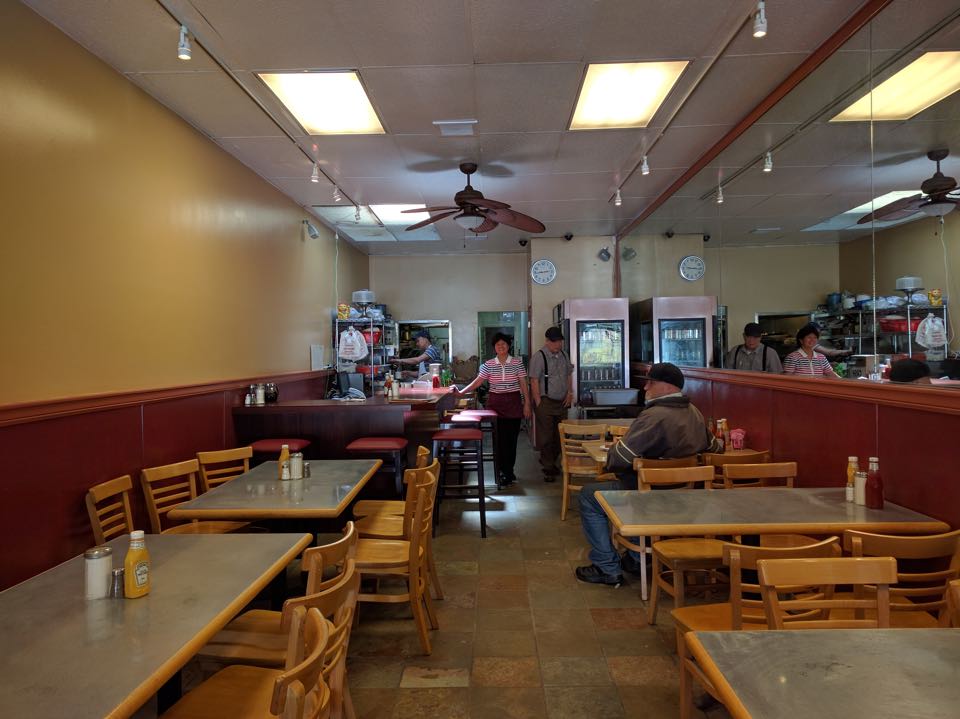 Lafayette Coffee Shop's hours at 611 Larkin St. will be 7am-10pm daily—including holidays.