From 11am-4pm this Sunday, Sunday Streets is transforming more than 15 blocks in the heart of the Tenderloin into a playground for residents of all ages.
During the annual festival (of which Hoodline is a media sponsor), portions of Fulton, Larkin, Golden Gate, Ellis and Jones will be closed to traffic, allowing music and dancing, arts and crafts, petting zoos and more to take over the streets.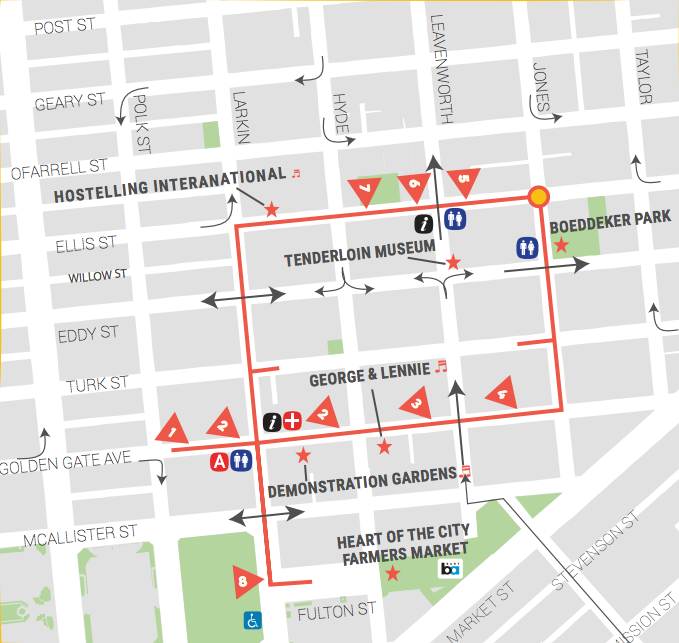 Here's a peek at a few of the free activities you'll find along the route.
Opening Procession

This year, the neighborhood is forming a parade to kick off the day's festivities. All are invited to gather at 10:40am at Ellis and Jones to participate; the procession takes off at 11am.
Word on the street is that a "Chihuahua walk" can be expected, and costumes are encouraged.
Anyone interested in prepping a costume or helping to create a float is invited down to Demonstration Gardens from 4-7pm today.
After the procession, head back to Ellis between Jones and Leavenworth to join radically inclusive church Glide for an afternoon of Lego building, a giant Jenga tournament, face painting, dancing and much more.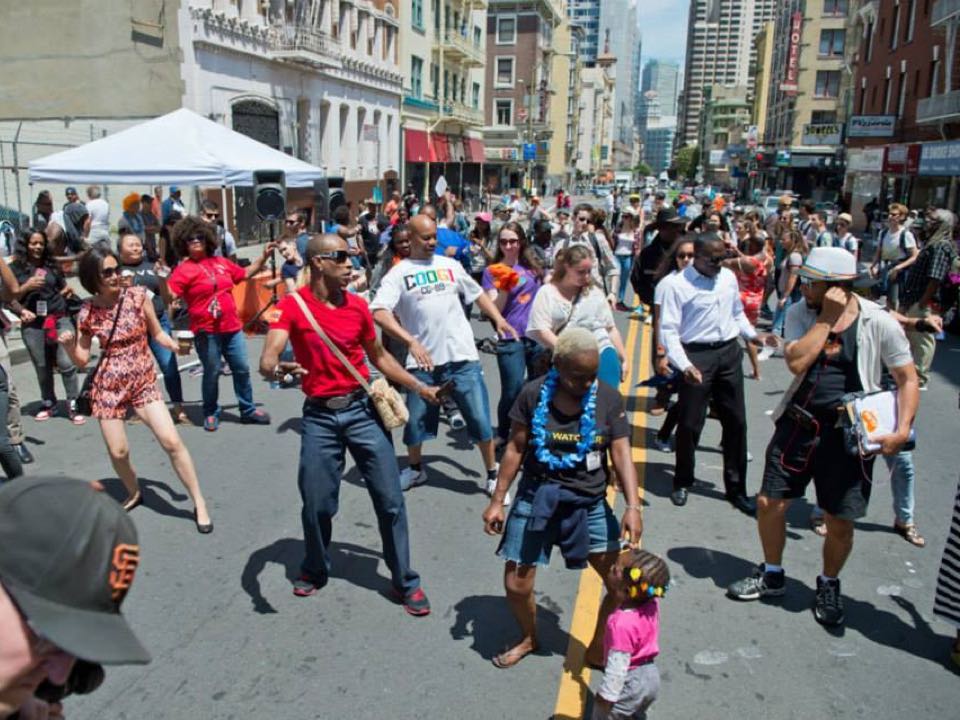 San Francisco Yellow Bike Project
The grassroots bike repair shop at 530 Ellis St. will be celebrating five years of free and low-cost access to bikes and bike-mechanic knowledge with a children's bike swap. Bring a bike that no longer fits your child or a bike that has all its parts but no longer works properly, and you can exchange it for a better fit.
For free live music all afternoon long, be sure to stop by Demonstration Gardens (333 Golden Gate Ave.) and the clubhouse at Boeddeker Park (246 Eddy St.) Cafe Society—which helps train and promote emerging artists—has nine performances lined up at each venue.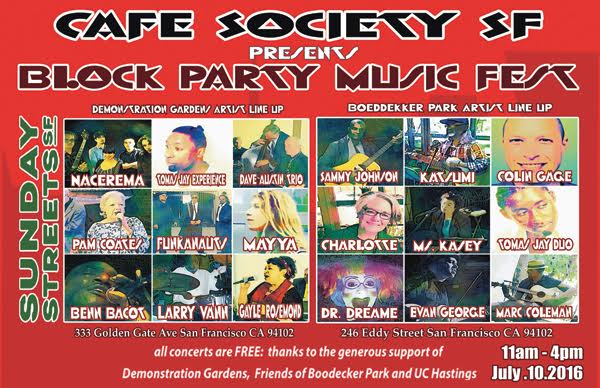 George And Lennie
Before you get too engrossed in the day's happenings, go say hi to George And Lennie. The cafe at 277 Golden Gate Ave. will be handing out free coffee for one hour only, from 11am-noon.
St. Anthony's
Grabbing a free meal at St. Anthony's Dining Room (121 Golden Gate Ave.) this Sunday afternoon won't mean missing all the action. Meal services for those in need will be offered outside, along with a petting zoo and an art activity for the community.
But to make it all happen, volunteers are in demand, a representative said today. Anyone can sign up to lend a hand between 9am and 3pm by signing in or creating an account at www.stanthonysf.org/myaccount.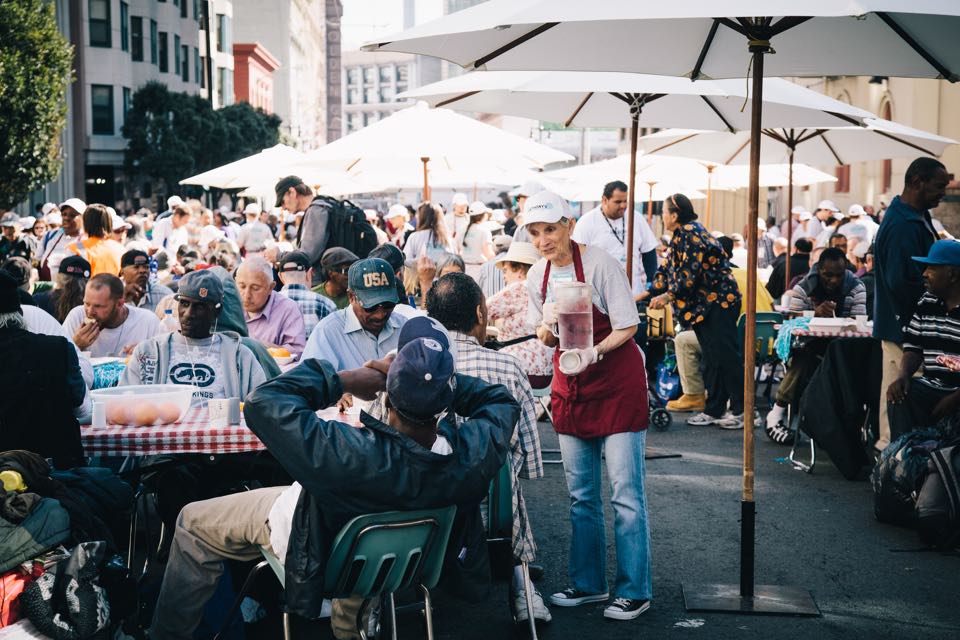 Over at Ellis and Leavenworth, you'll get the chance to meet Bay Area artist Raphael Villet, whose Street Zines exhibition will launch at the Tenderloin Museum in October. At the museum's booth, Villet will teach neighbors about zines, listen to residents' stories and help visitors create zines of their own.
For even more details on the activities slated for Sunday, download a copy of the full activity guide.