Changes are coming to Annie Street Plaza, Yerba Buena's two-year-old pedestrian plaza off Mission Street. Within the next couple of weeks, the Yerba Buena Community Benefit District plans to reopen the street to through-traffic during weekday evening commute hours. 
Cathy Maupin, executive director of YBCBD, says the decision comes as the organization is undergoing a community planning process to determine whether the temporary pedestrian plaza should remain indefinitely.
So far, feedback from community workshops has uncovered fresh traffic flow concerns stemming from construction now taking place on the 44-story luxury condo tower and Mexican Museum coming to Third and Mission, Maupin said. Due to the construction, the Jessie Square Parking Garage onsite has closed its Mission Street exit and all traffic must now exit onto Stevenson. Cars traveling south are now forced to make a loop, taking Stevenson to Annie, butting up against traffic exiting the larger Hearst Parking Center, also located at Third and Stevenson.
To ease these new congestion concerns, the CBD plans to replace its existing temporary plaza infrastructure in the coming weeks with more mobile pieces that can be removed daily.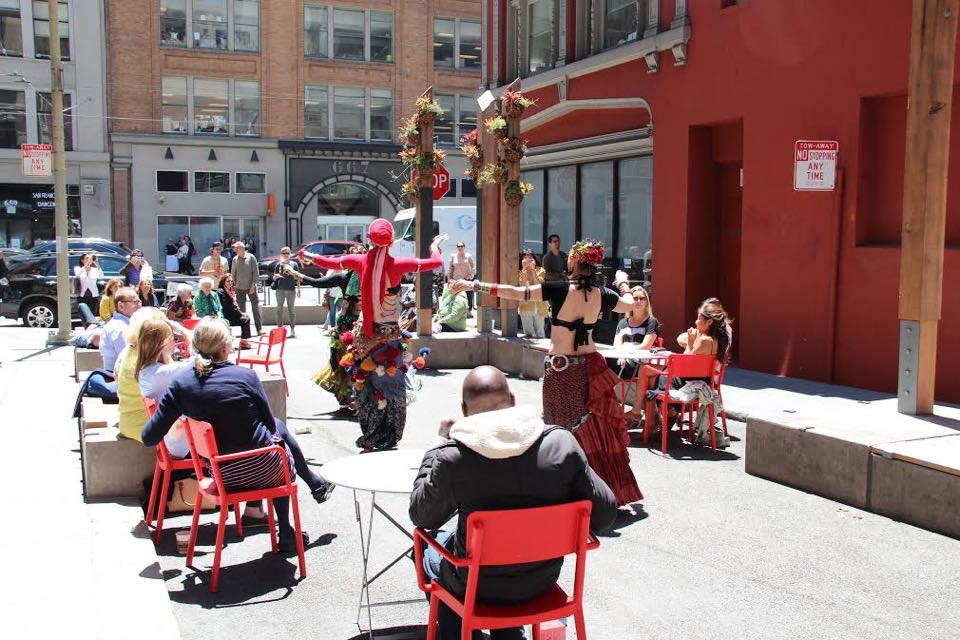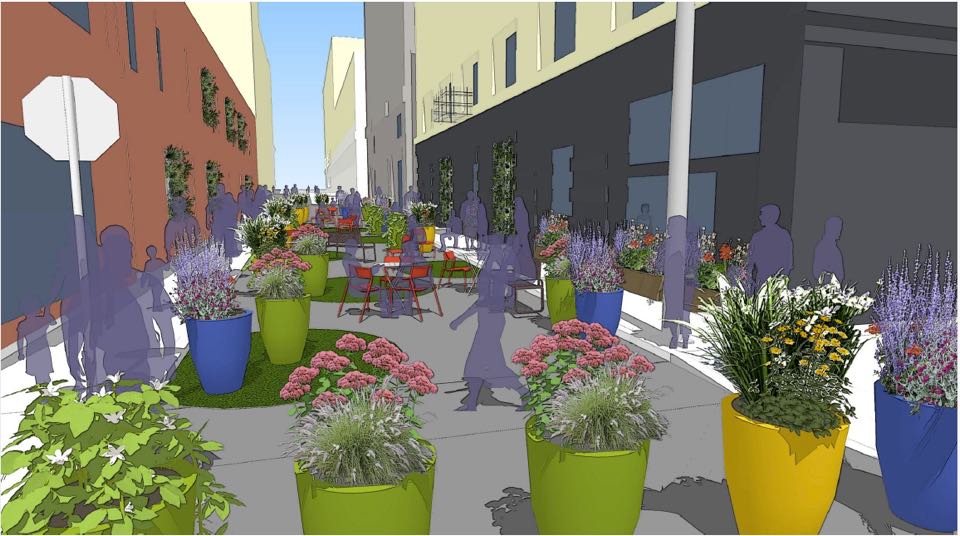 But, like the plaza, this decision is only temporary, Maupin assured. With their two-year permit to operate the public space coming to an end this fall, the CBD has initiated a fresh traffic circulation study and is continuing to gather community feedback on whether the block should become a permanent pedestrian plaza, return to drivers indefinitely, or a combination of the two.
Maupin said that this project has always been driven by the community as a way to improve the area for people who live and work in the neighborhood, and is thrilled that this interim change can accommodate those who like to gather in the plaza and those who are impacted by the area's traffic congestion.
The YBCBD's final decision on the plaza's future should come Sept. 13th, after the committee working on the project presents its recommendation based on community input and the updated traffic circulation study. The plan will then head to the SFMTA for final approval.
More details on the community planning process for the future of Annie Street Plaza are available on the YBCBD website here.