Noe Valley restaurant Hamlet is reopening after a brief three-day renovation. Starting at 2pm today, the restaurant will offer free "Hamlet fries" and bacon butter pretzels to patrons, in addition to serving up drinks at happy hour prices all weekend in celebration of the new look and theme.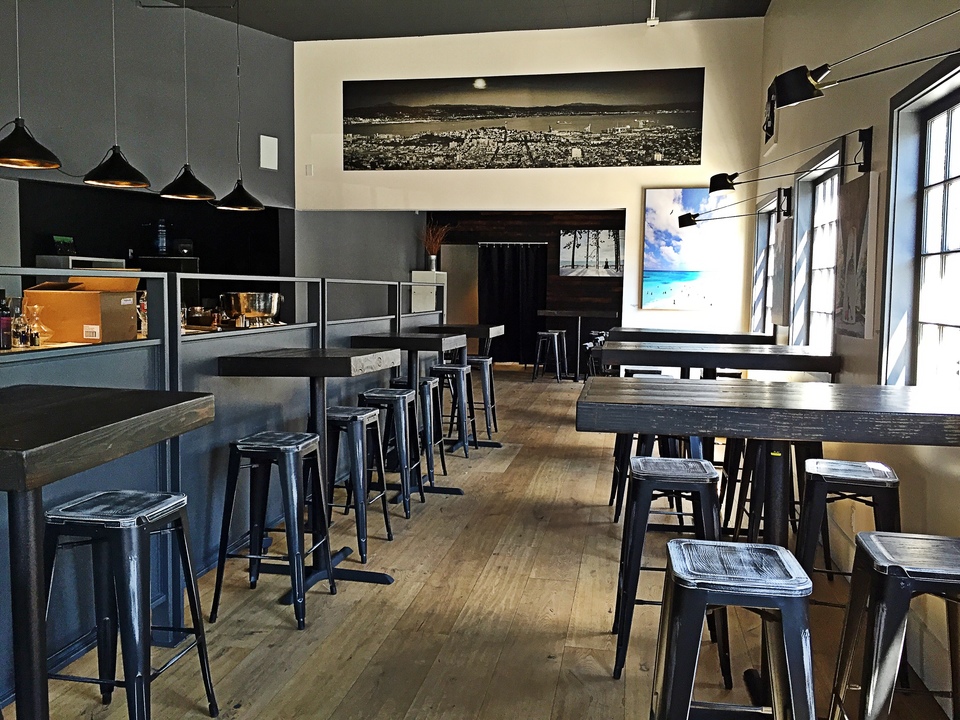 Changes at 1199 Church St. involve a few different elements, starting with a new food menu from Alex Gutierrez, the head chef brought over from owner John Dampeer's other business down the street, Caskhouse. Hamlet's now offers "eats," or what Dampeer calls "a sleeker, trimmed-down menu" featuring items such as heirloom tomato and cucumber salad, charcuterie, and dishes like fried chicken, braised beef rib, and a seared red snapper pincho. 
"You can definitely eat really well here and get a good amount of food, but it's not appetizers and mains; it's just food," said Dampeer, who says he wants people to think of the establishment as a neighborhood community center where they can come to drink, eat, and hang out. "The idea is that people will just come have eats rather than feel like they are committing to dinner."
On the boozy side of things, the bar now does a take on boilermakers, punch bowls, and offers more cocktails than before. Renovations also involve five more beer taps, taller bar tables, new wall hangings and décor, and a fresh interior paint job of darker accents to what was originally "all white walls and ceiling." Dampeer also brought in a TV, saying locals had asked to be able to watch Giants and Warriors games, though the TV won't be on all the time.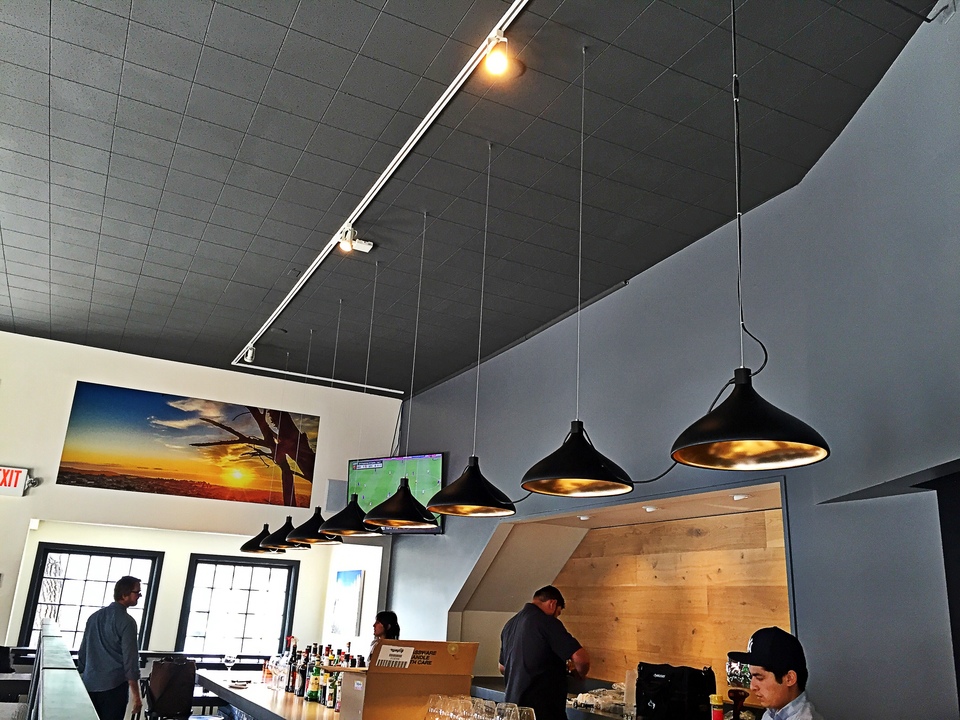 As the owner of Caskhouse, Dampeer told us that when he opened Hamlet nine months ago, neighbors assumed it would be just a bigger version of his gastropub. But because Caskhouse already fulfills a niche in the neighborhood, he says the last thing he wanted to do was replicate that or compete with himself. Hamlet started more as a restaurant with a full liquor license, but a month and a half ago, he just woke up one day and decided to tweak the format.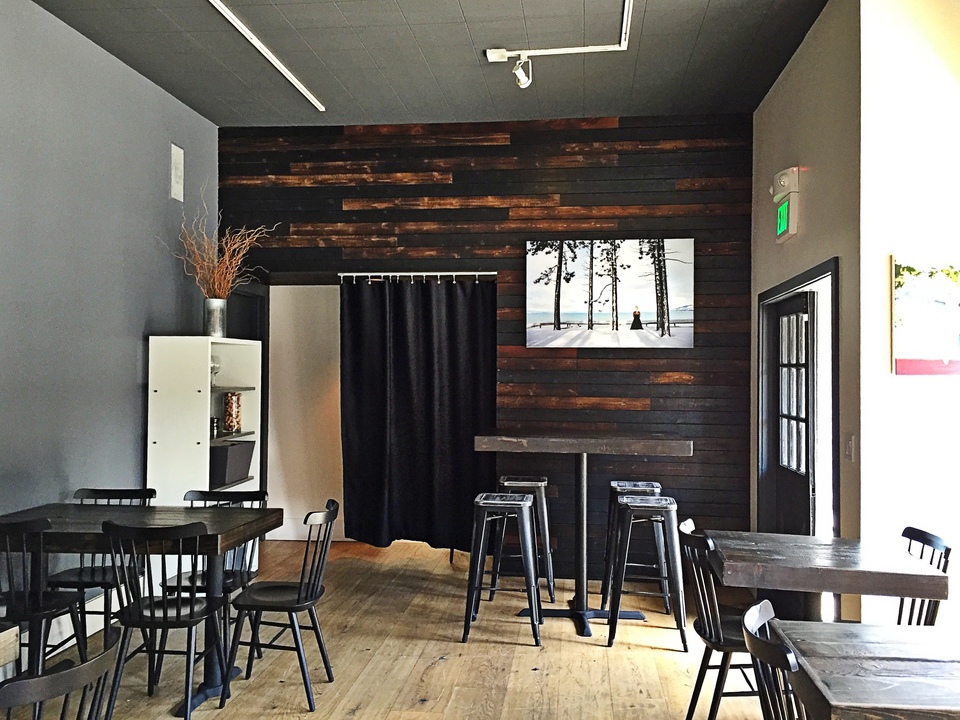 The name Hamlet, defined on the menu as "a small settlement, generally one smaller than a village," reflects the neighborhood that Dampeer says it always sunny,with a neighborhood-y kind of feel. But as Dampeer notes, it's also changing, so he wanted to adapt to that by offering something more casual yet modern. He said that the location on the corner of Church and 24th is ideal for his purposes, and is excited for his clientele to check out the new updates.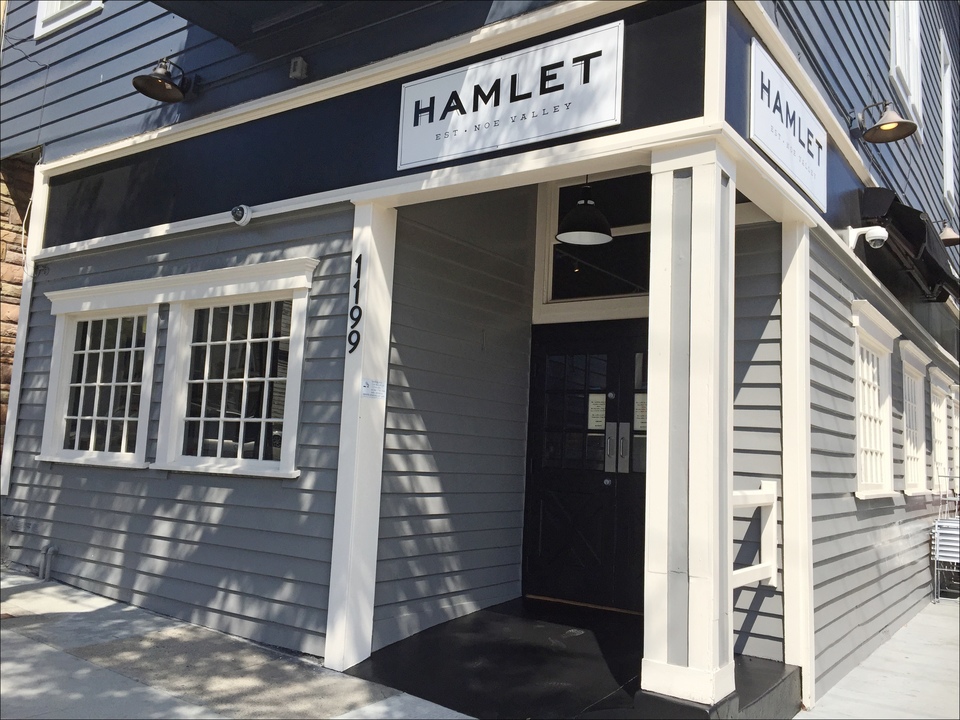 Starting today, Hamlet's hours will be 2pm-midnight on weekdays, and noon-midnight on weekends.