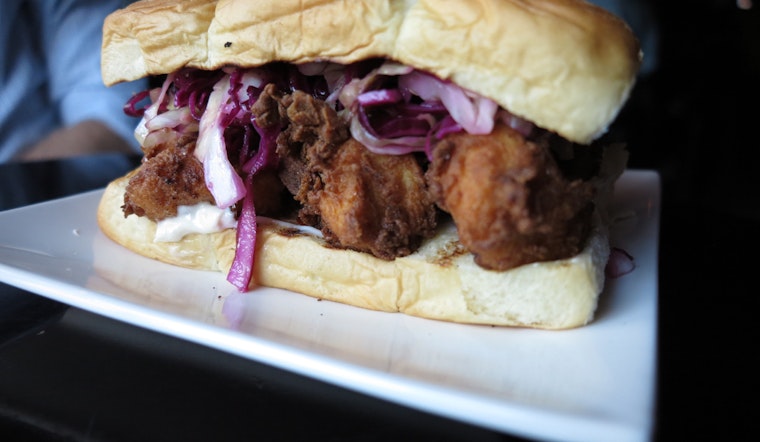 Published on August 22, 2016
For the past 10 months, Duboce Triangle bar The Residence has played host to Elizabeth Simon's vindictively named gourmet bar food pop-up, Revenge, which serves food every Thursday through Sunday. 
The opportunity to serve The Residence's patrons 'popped up' from Simon's original business, Revenge Pies, which she started last fall. She bakes pies to order for customers, and also offers pie-making workshops through Workshop SF and Ver Local. 
As her pie business expanded to serve cafes and grocery stores, Simon needed a commercial kitchen to handle the demand, as well as provide a dedicated space for her pie-making classes. She was introduced to the folks at The Residence, who had an opening in their kitchen—but to get the green light to use the space from 2pm on, she needed to create a bar menu beyond just pies. The rest is history.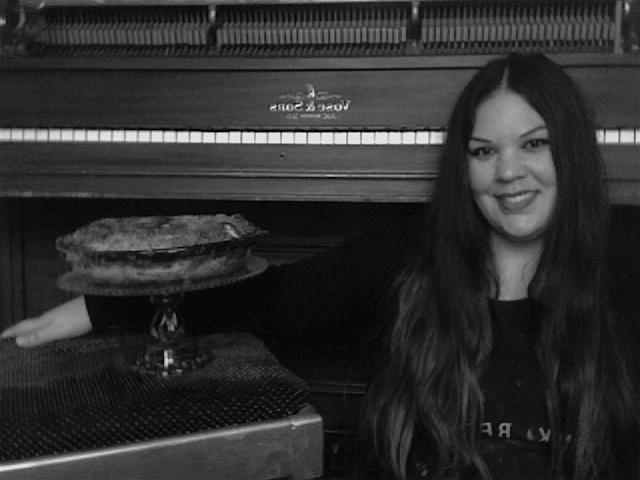 Originally from Burlingame, Simon has been living in San Francisco since she was 21. She's a musician who got into restaurant work in order to support her creative efforts; most recently, she worked as a server at North Beach's Rose Pistola and as a host at Aperto in Potrero Hill. 
Pie-making didn't always come so easily to Simon. "Of course my first pie took all day and all night, and of course it was for a boy," she told us. "And of course, the boy did not show up for the pie once it was ready."
But the heartbreak did provide her with a burst of inspiration. "I ended up eating half the pie by myself that night and saved the other half. Then I downloaded a picture of a middle finger from the Internet, and I made one out of pie dough. I then baked it on top of the remaining mini pie and delivered it to his doorstep. That's where the name 'Revenge Pies' comes from."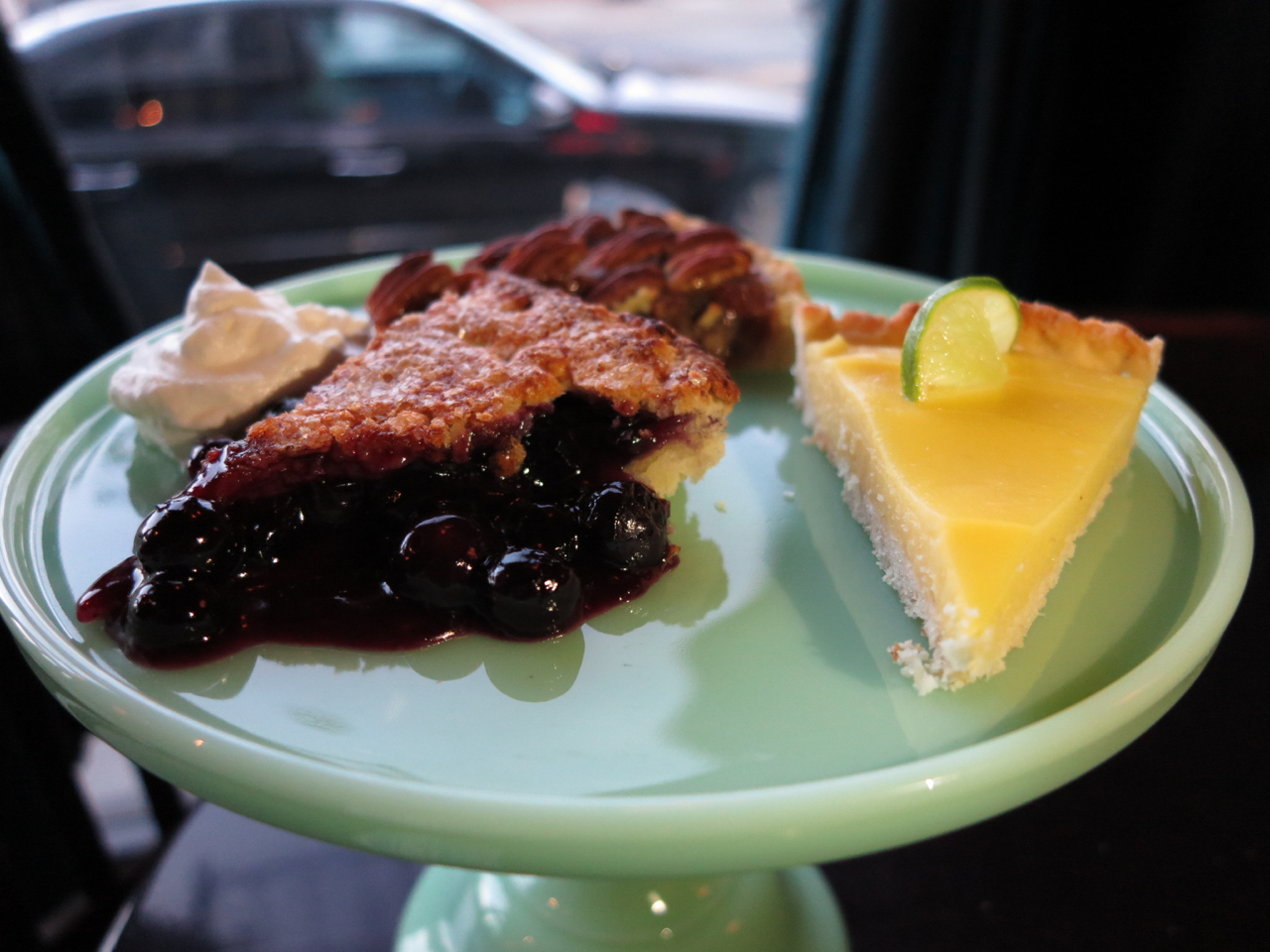 Simon, who confesses that she "wasn't always into" cooking, told us that she learned to make her savory dishes by watching what chefs were making at the restaurants where she worked.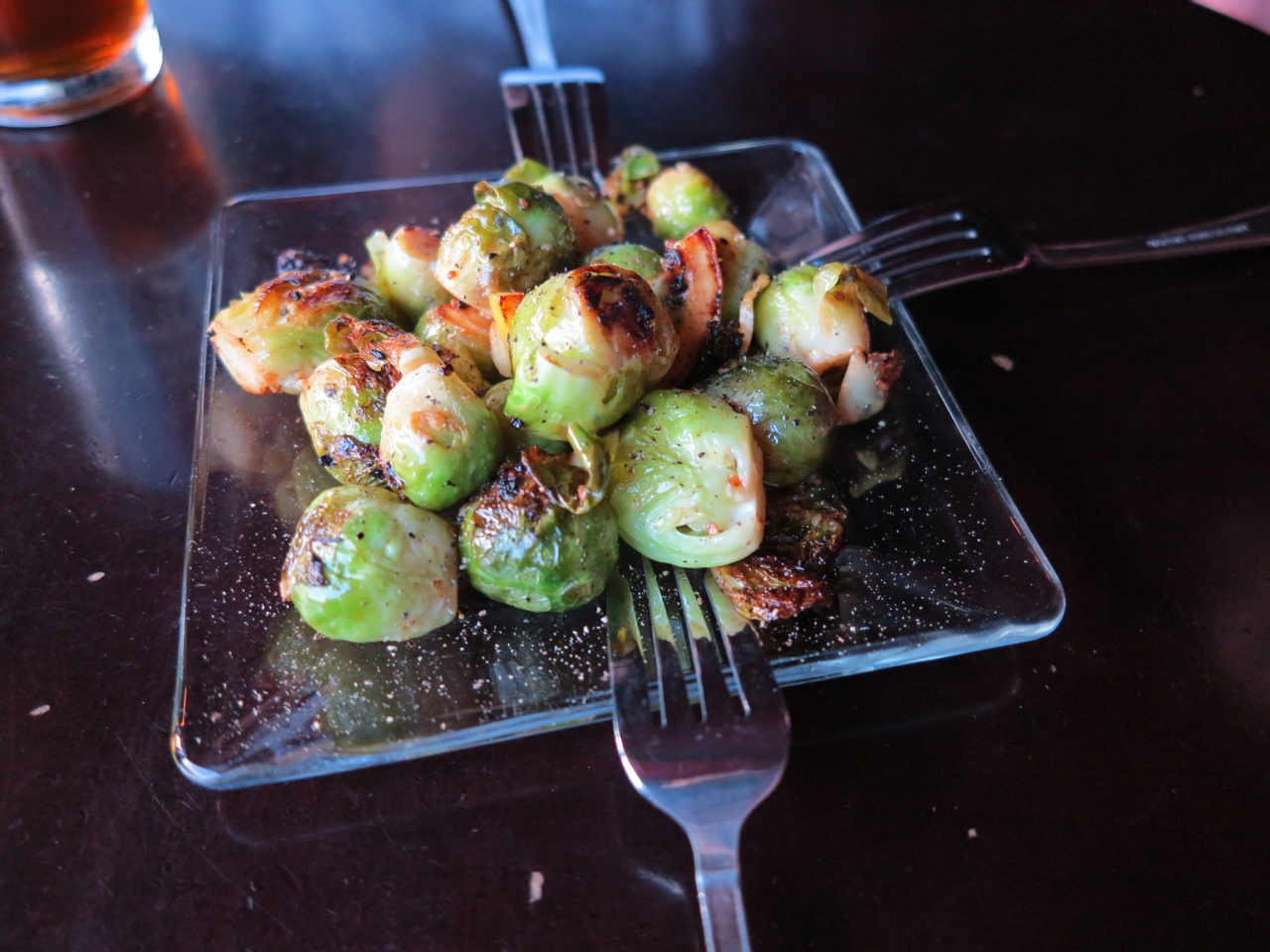 Her bar menu and pie selection changes weekly. Last week, she was offering roasted brussels sprouts ($7); crab cakes with baby mixed greens and red pepper remoulade ($10); grilled lamb riblets with garlic mashed potatoes, brussels sprouts, and salsa verde ($15); and a fried chicken sandwich ($15).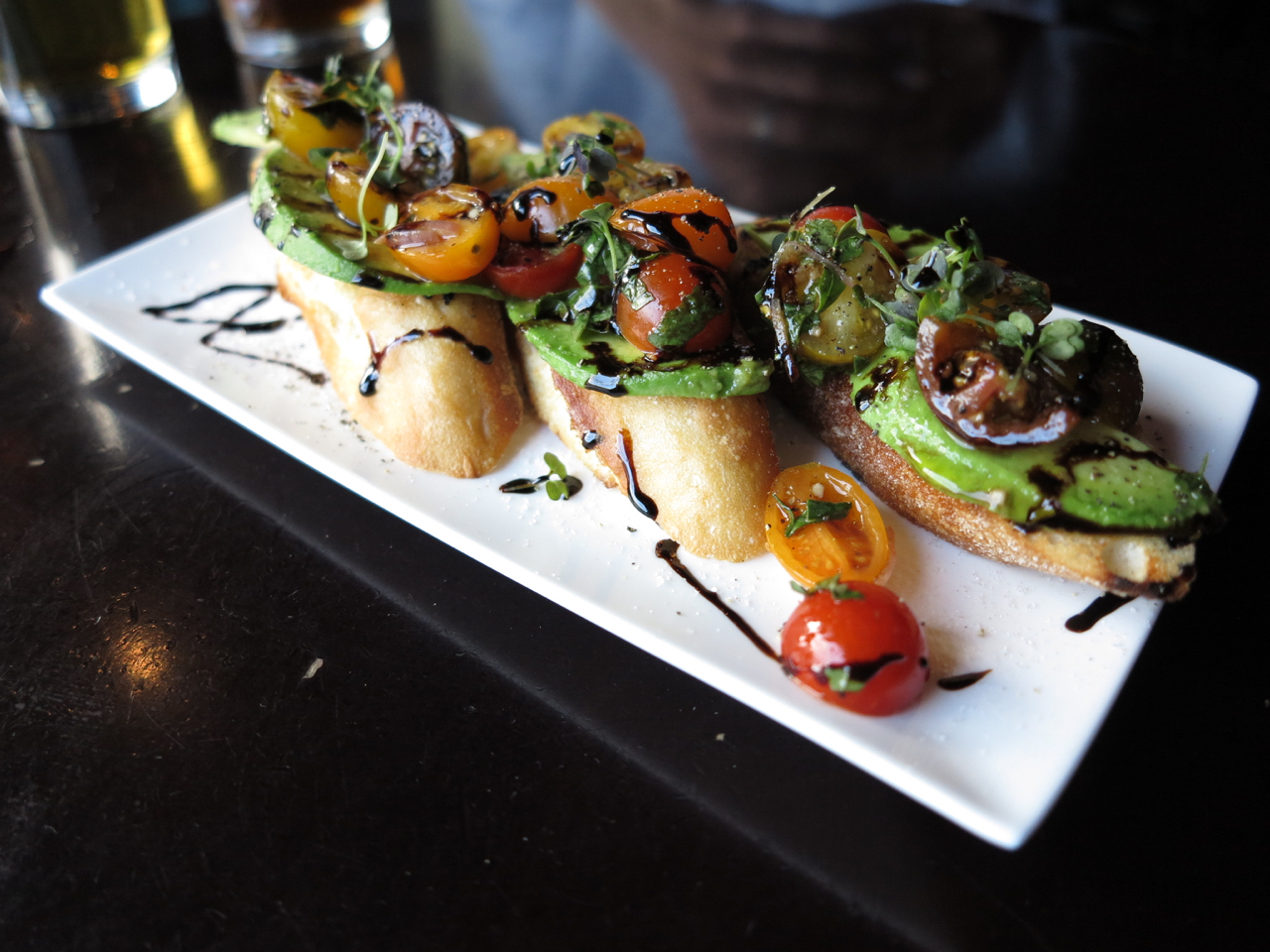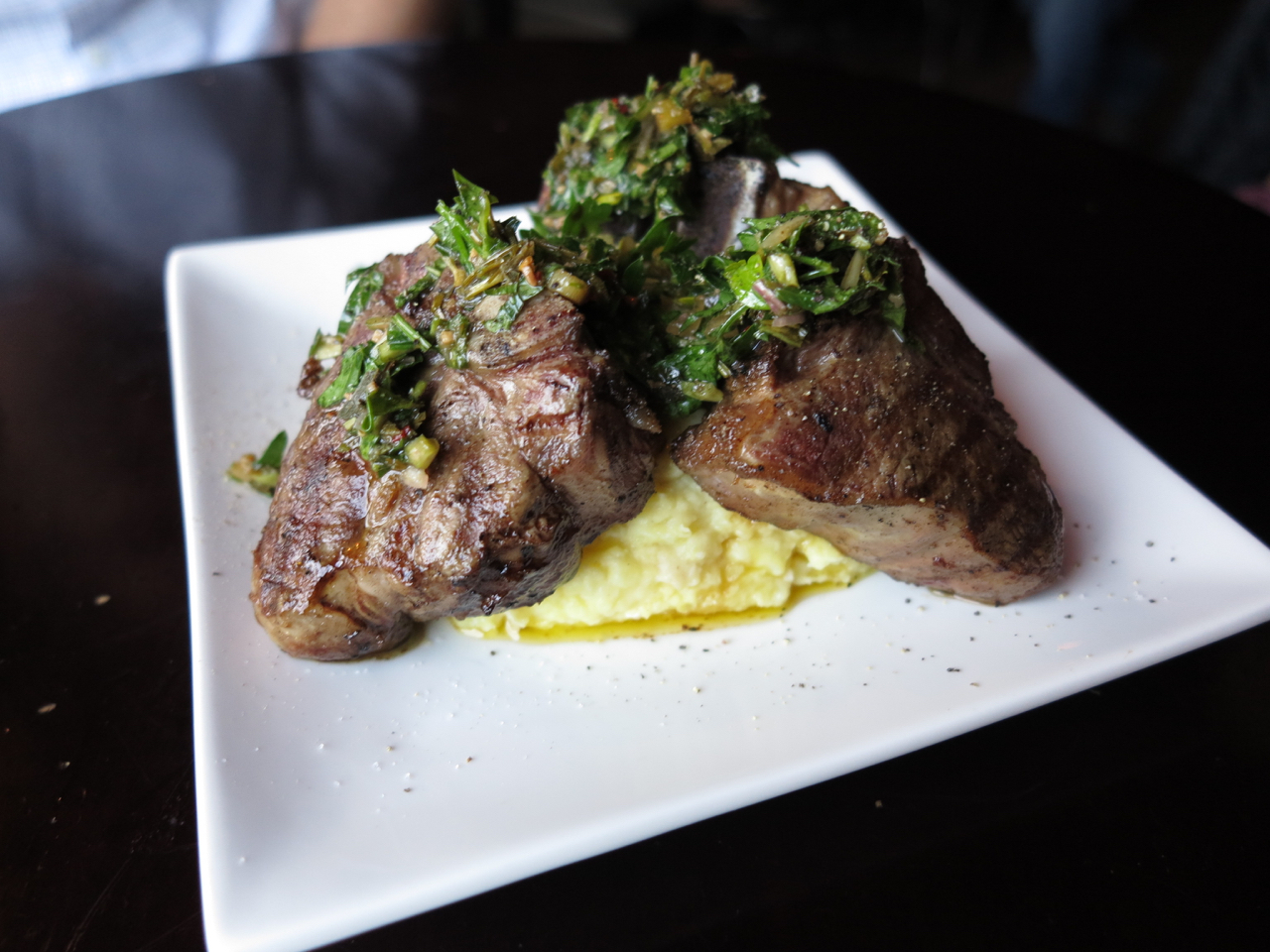 For those looking to sample her signature item, she also serves a "flight" of three half-slices of pie ($12). On our visit, she was offering blueberry, pecan, and key lime. Individual slices run $5 a pop. 
Last week, Revenge got added to Uber Eats' delivery lineup, which Simon hopes will further grow her business. She'll be offering both pies and entree-sized savory plates for delivery.
If you'd prefer to stop in, she's open at The Residence from 6-10pm, Thursdays through Sundays, and plans to stick around for at least a few more months.