On Monday, 27-year-old David Diaz was released from jail, according to the Bay Area Reporter. Diaz is a familiar figure to many in the Castro, having been convicted for involuntary manslaughter in the choking death of his sexual partner Freddy Canul-Arguello in 2011, and arrested in 2015 on suspicion of having committed a string of arsons in the neighborhood. 
As you may recall, Diaz was acquitted of murder in the 2011 Buena Vista Park choking death of Canul-Arguello, whose body he subsequently set on fire and left in a recycling bin. However, he was found guilty of involuntary manslaughter, arson, mutilation of the remains of a human being and destroying evidence. He was released from prison in September 2014, after serving nearly three years in jail.
Nearly immediately after Diaz's 2014 release, the Castro was struck by a rash of arson, including a string of vehicle fires and fires at the Noe Little Free Library, a porta-potty, and Up Hair salon, located above The Mix bar, where Diaz also lived. (His longtime partner is the bar's owner.)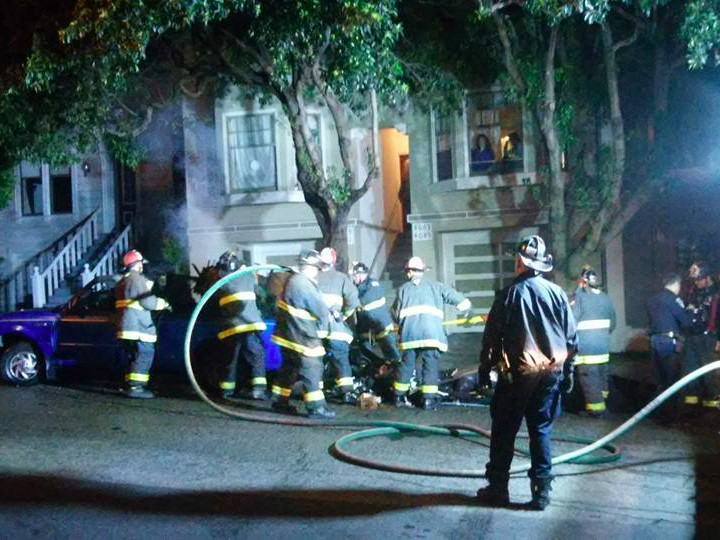 Diaz was arrested in connection with the fire at Up Salon in January 2015, and plead guilty in August to felony charges of possession of an incendiary device and commercial burglary. In addition to time served, he was sentenced to one year of mandatory supervision. Upon his release, he will have to register as an arsonist for life, wear an ankle monitor for the first six months of his release, and receive counseling.
Diaz has also been ordered to stay away from 4082-4086 18th St., the building where his former apartment, The Mix, and Up Hair are all located. It's unclear where he will reside instead.
Castro residents and business owners are already concerned about Diaz's release from jail, and whether or not the arsons could start again. Castro CBD executive director Andrea Aiello and local activist Cleve Jones both reached out to Hoodline yesterday, requesting that we make the neighborhood aware of Diaz's release.
Jones also questioned the narrow stay-away order for Diaz, asking why it wasn't expanded to a wider radius, given that he is suspected of starting fires at multiple locations around the neighborhood. Hoodline reached out to the District Attorney's office to ask about the stay-away order and why it wasn't made broader, but we did not hear back by publication time.
Update 9/28 2:40pm:
District Attorney Spokesperson Max Szabo tells Hoodline that while Diaz was suspected of multiple fires, the stay away order is only for 4082-4086 18th St. because "the evidence only supported the one fire at Up Hair and The Mix. There was not sufficient evidence to charge him in the other fires."
Szabo also tells us that "all SFPD officers have been notified of the pending release, been given a mugshot of Diaz and his stay away order." Diaz is due back in court next week to prove that he has the electronic monitor on and has registered as an arsonist.