Bay Area Bike Share is one step closer to blanketing San Francisco with bike share stations.
After hosting a series of community meetings to discuss its first wave of new bike share stations in San Francisco, Motivate, the company that runs Bay Area Bike Share, has announced the locations for phase 2 of its expansion plan.
The news comes hot on the heels of BABS' announcement that Ford Motor Company would be sponsoring the expansion, with the bikes to be rebranded as Ford GoBike. 
The map below shows that Phase 2 will bring Ford GoBike stations to many neighborhoods not currently served by the program, including Hayes Valley, Western Addition, the Haight, Potrero Hill and Dogpatch, as well as additional stations in SoMa, Mission Bay and the Mission.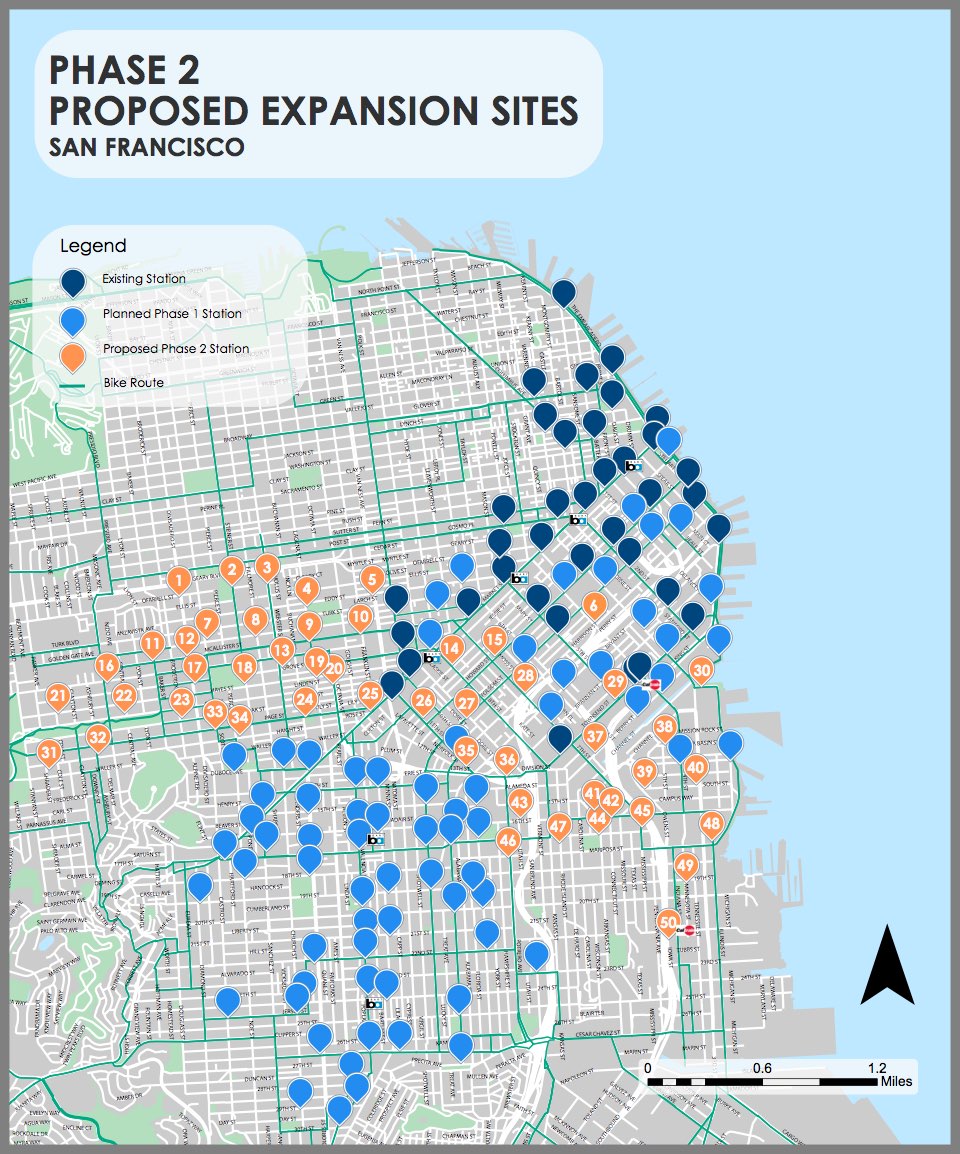 As we've previously reported, Motivate is currently working with local and regional transportation agencies to jump from 700 to 7,000 bike share bikes across the Bay Area. The company's latest announcement on Facebook notes that "once expansion is complete, San Francisco will have more bike share bikes per capita than any other system in North America, and one of the highest ratios of bike share bikes per person in the world."

According to Motivate's FAQ, the expansion will be conducted in five phases, with the phase one rollout beginning next spring.
For more information on the Bay Area-wide expansion and to explore the new locations, visit the Bay Area Bike Share website here. To share your feedback on the Phase 2 expansion map, use this form.